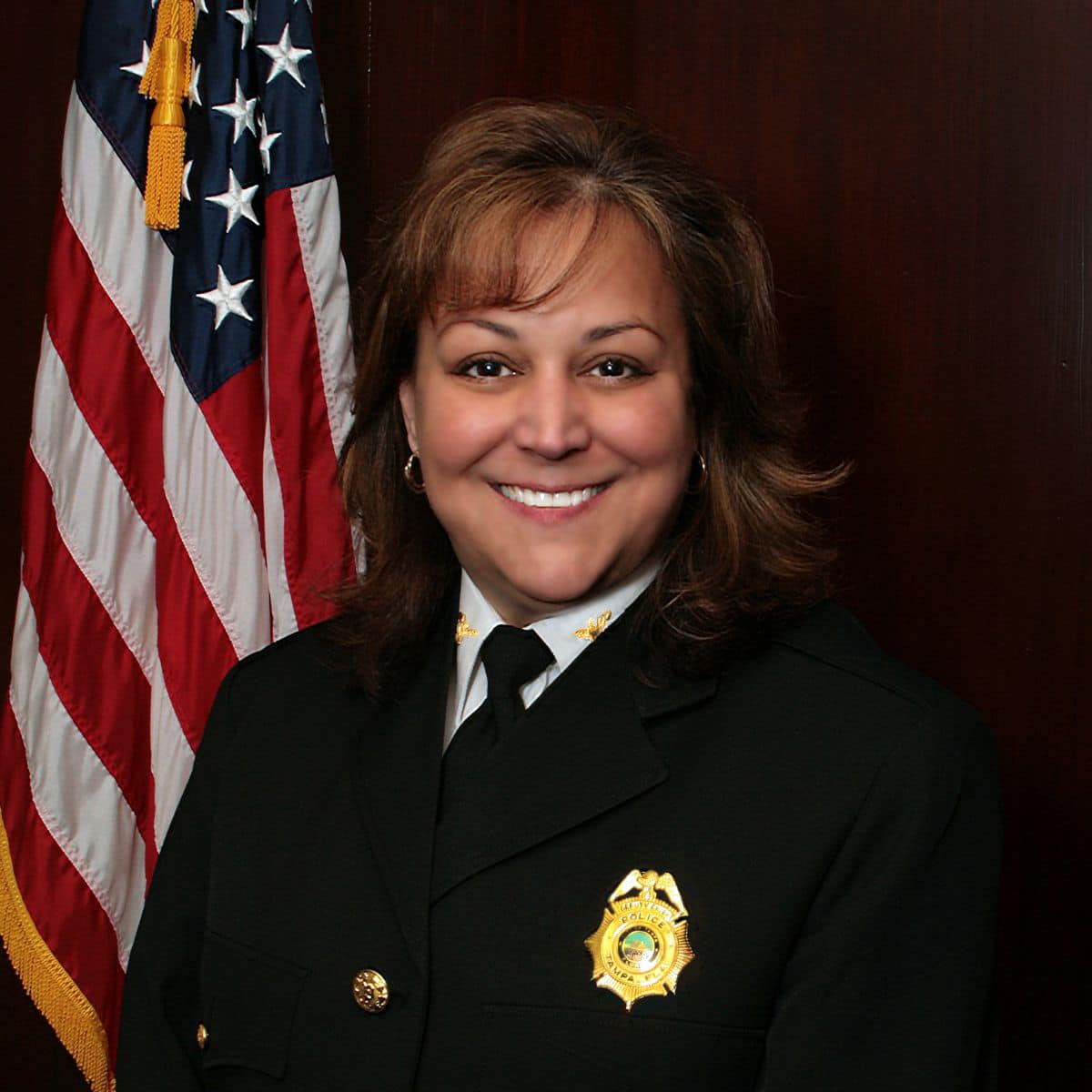 The 22-year veteran returns to TPD after five years as a consultant and trainer. But her career almost never was.
Tampa Mayor Jane Castor Monday appointed Mary O'Connor as the new Chief of Police.
O'Connor, a former Tampa Police Department Assistant Chief, will take over for Interim Chief Ruben "Butch" Delgado. Delgado, who was also up for the job, has been serving as Chief for about five months. He replaced former Chief Brian Dugan after his retirement in September.
O'Connor spent 22 years with TPD. She retired in 2016. At TPD, O'Connor worked closely with Castor — herself a former TPD chief — and Castor's Chief of Staff John Bennett. Bennett was also an Assistant Chief with TPD. O'Connor was even up for the top-cop job when Castor retired, along with Dugan and former Chief Eric Ward. Ward got the job first, then Dugan, and now O'Connor. 
Over the last five years, O'Connor has worked as a consultant and trainer traveling to law enforcement agencies around the country. She's also a senior faculty member at the FBI's premier leadership officer development program. 
"What really put Mary at the top was the fact that she has had 22 years of experience at the Tampa Police Department," Castor said. "She understands the organization. She understands the community. But then she has those five years of invaluable experience of going around outside of the department to see how other agencies are run — to learn other best practices and to also, frankly, see the things other agencies may be doing that we don't want to mirror in our organization."
O'Connor said connecting with the community and incorporating more social service workers to take the burden off officers will be a priority. She said she plans to work with local communities to not just respond to crime but address the root concern of criminal activity within communities.
"We can't arrest our way out of the problem," she said.
O'Connor also said she'd also focus on officer wellness and leadership development.
"We will focus on connecting with our community to build a team approach to combating violent crime while making sure our officers are healthy and safe," she said.
O'Connor is now the head of an agency that once fired her after she found herself on the other side of a courtroom.
In 1995, O'Connor, then known as Mary Minter, was a 24-year-old officer in her first year on the job in Tampa after two years as a Madeira Beach cop. She was with fellow officer Keith O'Connor one night in May when he was pulled over for suspicion of drunken driving. As Hillsborough County deputies attempted to give O'Connor a sobriety test, she became disruptive. Deputies asked her to sit in the patrol car and she kicked the window and punched a deputy in the shoulder and chest.
Keith O'Connor was charged with driving under the influence. Mary O'Connor was charged with battery on a law enforcement officer, obstruction and disorderly intoxication. She pleaded no contest and was ordered to write a letter of apology. Both officers were suspended, then fired, but allowed to return to the department in 1996. In 1997, they were married. Both rose to the ranks of Assistant Chief after their reinstatement.
Mary O'Connor said she "wholeheartedly" believes in second chances.
"But I also believe that discipline needs to be given in a fair and impartial manner," she said. "Just like the chance that was given to me 28 years ago, to evaluate the aspects of my own case, I look forward to doing that with the men and women of this department."
O'Connor's official appointment to the role is subject to approval from the City Council, which Castor expects to happen soon.
"We don't expect any issues there," Castor said. "Mary could start as quickly as next week."
O'Connor is the second woman after Castor to be named Chief in Tampa.