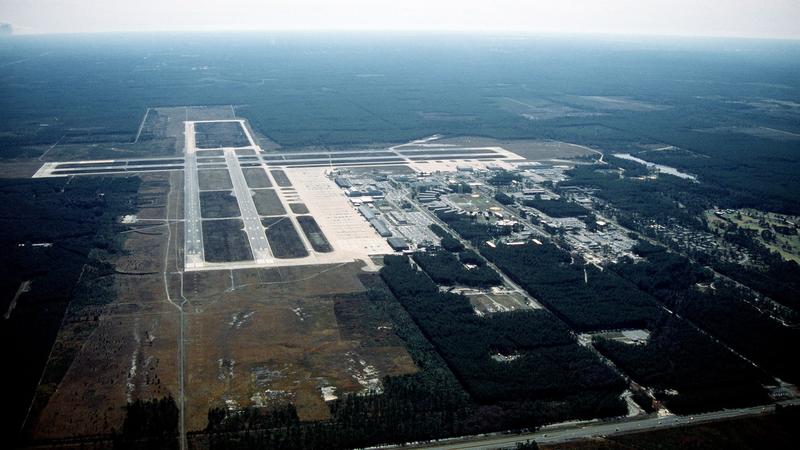 'Space is growing. But I will tell you it is growing across Florida.'
A new regional government authority would be given state backing to promote space business around the space port being developed in Jacksonville, under a bill approved by a House committee Tuesday.
Republican Rep. Wyman Duggan's Northeast Florida Regional Spaceport Authority bill (HB 1303) shot through the House Tourism, Infrastructure and Energy Subcommittee Tuesday. The only concern raised was about whether a new state-chartered authority specific to space flight around Jacksonville might somehow conflict or compete with Florida's big statewide space agency, Space Florida.
It wouldn't, Duggan assured the committee, winning a 17-0 vote for his bill.
The bill would create an independent special district, a subdivision of state government, to support and promote long-running efforts to create a second operational Florida space port at the former Cecil Field naval air station. That Duval County station is now a multipurpose facility known as the Cecil Air and Spaceport. The port already has a Federal Aviation Administration license to launch space flights, focusing on spaceships that could take off horizontally, like airplanes.
The bill also would extend the authority's powers into Nassau and Clay counties, promoting aerospace business throughout the three-county region.
Duggan said he discussed the bill a couple of weeks ago with Space Florida President Frank DiBello, who did not offer any objections.
"This bill creates a business enterprise that focuses on Northeast Florida," Duggan said.
The more, the better, suggested Republican Rep. Randy Fine, whose southern Brevard County district covers parts of the Space Coast.
"Obviously, space is growing. But I will tell you it is growing across Florida. We're bursting at the seams at Brevard County," Fine said.
"We do compete. It's not just Florida. We're competing with Texas. We're competing with California. We're competing with Virginia. There are other places, unfortunately, where people want to shoot their rockets from," Fine added. "And so the more we can do in the state to make sure we remain the dominant place to do it, the better."
The bill's next stop is the House Infrastructure & Tourism Appropriations Subcommittee.
Jacksonville Republican Sen. Aaron Bean is sponsoring the Senate version (SB 1814).