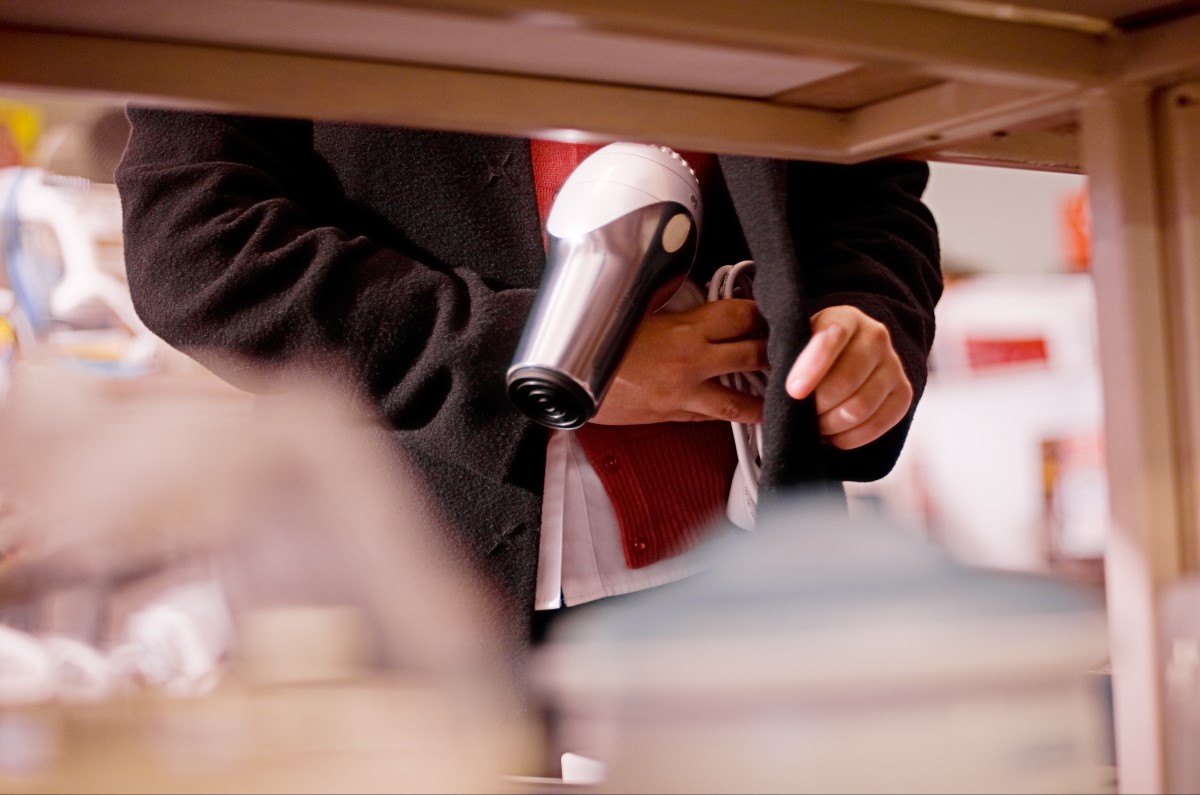 The bill comes as authorities scramble to stop a nationwide crime retail crime wave.
Lawmakers took another step Tuesday toward cracking down on organized crime in Florida.
Under a proposal (HB 1511) by Newberry Republican Rep. Chuck Clemons, the state would levy stiffer penalties against thieves who steal from multiple stores within a short period of time.
The House Criminal Justice and Public Safety Subcommittee OK'd the bill with a 15-3 vote. It will appear next before the House Judiciary Committee, marking the bill's final committee stop.
The proposal comes as lawmakers nationwide wrestle with a wave of organized shoplifting rings. The crime — coined "boosting" — involves multiple thieves coordinating to steal multiple items across different retailers.
The thieves often return the merchandise later for a store credit or sell the merchandise online. The latter makes it nearly impossible for law enforcement to trace, according to a staff analysis.
But in an effort to deter organized theft, the bill would subject perpetrators to a third-degree felony if they commit five or more retail thefts within a 30-day period and steal 10 or more items from at least two different locations.
Those who steal 20 or more items, meanwhile, may face a second-degree felony.
"This is becoming a larger and larger problem not only in Florida, but across the nation," Clemons said.
Attorney General Ashley Moody is among the bill's proponents. In early February, she stressed the measure's importance on Fox Business and suggested criminals may have more luck in cities with "liberal executives."
"When these things happen, you'll see the executives, they'll blame the victims," Moody said. "In Florida, that won't fly. Criminals are not victims, and we won't blame victims for the crimes perpetrated against them."
Florida, however, isn't immune to the crime spree. Clemons said the Attorney General's Office has tackled more than 60 organized retail theft cases involving more than 250 suspects.
The bill aims to "give our prosecutors the tools they need to prosecute these criminals and help strengthen our current wall," Clemons added.
Still, Democratic lawmakers including Miami Beach Rep. Michael Grieco have issues with portions of the bill. Prosecutors, he suggested, have plenty of existing tools they can use to tackle the rings.
Second-degree felonies are best reserved for violent crimes, he suggested.
"I think we're going in the wrong direction if we're going to start increasing penalties for nonviolent offenses more than we already have," said Grieco, a lawyer.
Bradenton Republican Sen. Jim Boyd is the companion bill sponsor (SB 1534). The Senate version is slated to appear before the Senate Appropriations Committee for its final stop before the floor.