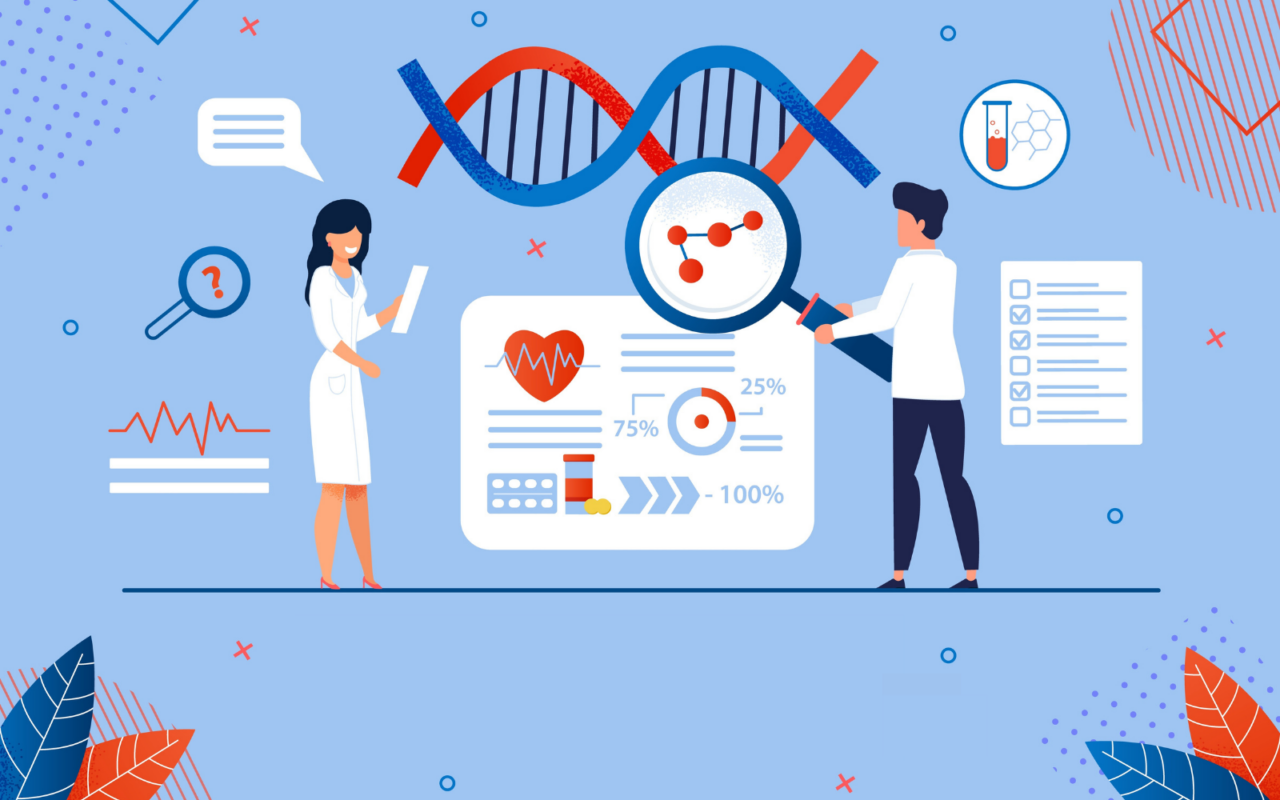 It's time again to check the pulse — of Florida health care policy and politics.
Welcome back to Diagnosis, a vertical that focuses on the crossroads of health care policy and politics.
Here. We. Go.
Forget those lazy, hazy days of summer.
Last week, the state started the arduous process of re-procuring Florida's massive Medicaid program.
Florida Medicaid officials released what is known as a request for information. The document gave the Medicaid managed care industry some insights into what changes the agency may want to make to Florida's mandatory Medicaid managed care program in the coming years.
Releasing the request for information is the first step in a re-procurement process, which is expected to begin at the end of the year.
The six-year contracts are worth tens of billions of dollars to the Medicaid managed care plans that submit winning bids. Only Medicaid managed care plans chosen by Florida health care officials are authorized to provide health care services to people who are poor, elderly and disabled. They must enroll in the statewide Medicaid managed medical assistance and Medicaid long-term care programs.
It will be the third time the state has put the Medicaid program out to bid among competing managed care plans.
Thanks for reading; I'm Christine Sexton.
___
I welcome your feedback, questions, and especially your tips. You can email me at [email protected] or call me at 850-251-2317.
— Laying down the law —
A new health care law guaranteeing long-term care residents and hospital patients visitation rights just took effect, and the state plans on aggressively enforcing its provisions.
Dubbed the "No Patient Left Alone Act," created and championed by Gov. Ron DeSantis, the law requires health care providers to meet minimum visitation rights and post their visitation policies on their websites.
"The Agency takes our role as Florida's health care regulator seriously and will survey for compliance with these protections as part of the survey process and when a complaint is filed," Agency for Health Care Administration Secretary Simone Marstiller said in a prepared statement.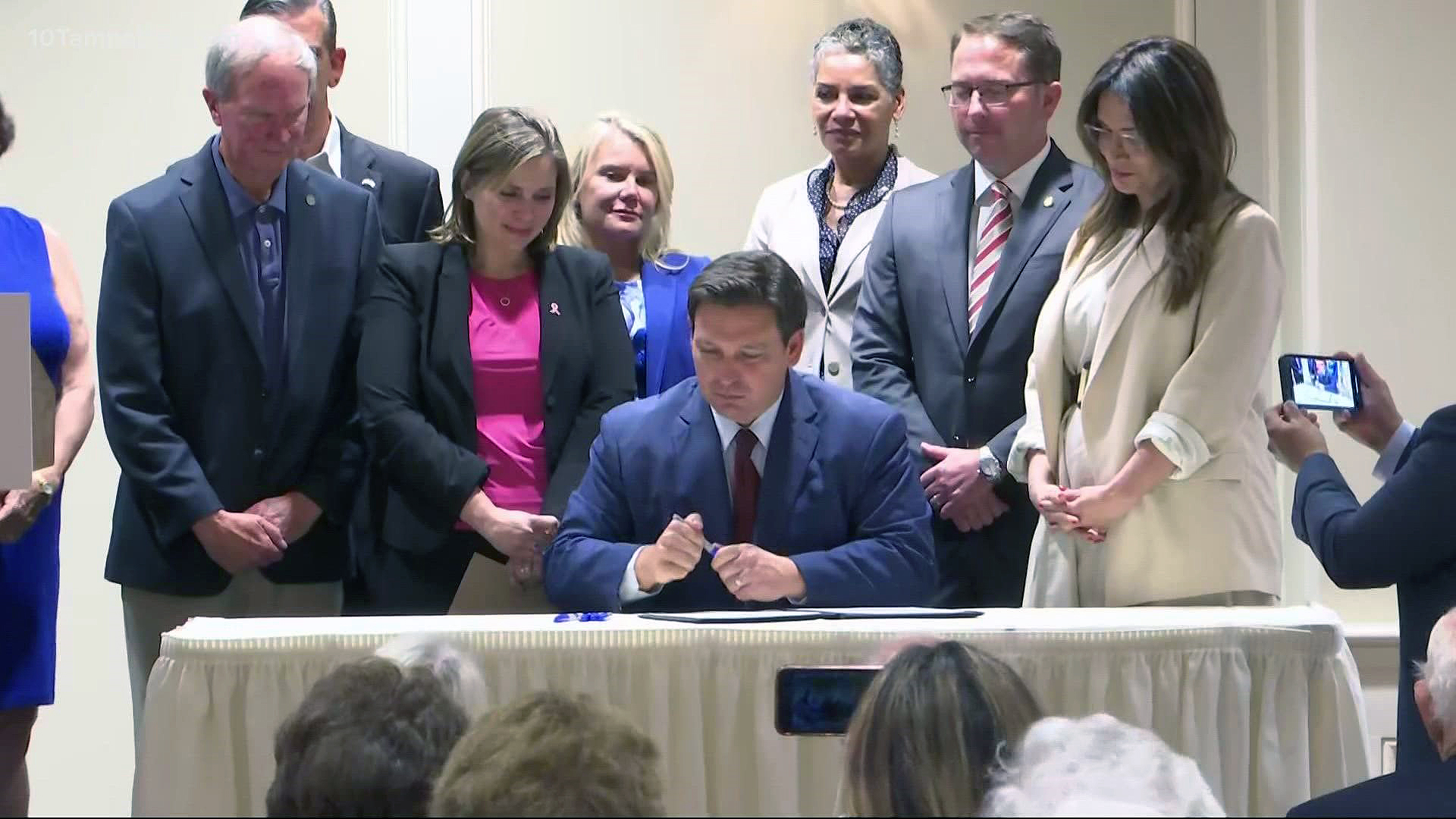 Long-term care providers, including institutions for people with developmental and intellectual disabilities, must guarantee visitation rights when a resident requires assistance to eat or drink; is grieving the loss of a friend or family member; is experiencing social distress, seldom speaking, or crying more; is making major medical decisions, or facing end-of-life situations.
Hospitals must guarantee visitation rights when a patient faces end-of-life situations, makes major medical decisions, or is a child. Hospital visitation policies must allow for at least one companion during childbirth, including labor and delivery.
Facilities must submit the policies to the state as part of the initial licensure requirements and renewal applications. The procedures also will be required for any change of ownership applications.
Marstiller, though, made it clear that the agency will also enforce the provisions when it surveys facilities and investigates complaints.
DeSantis signed the law April 6. Facilities had 30 days, or until May 6, to develop and finalize plans and post those plans on their websites.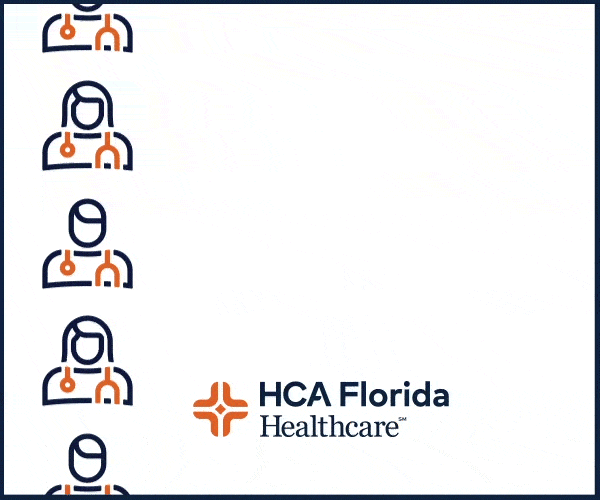 — Why we love nurses —
In honor of National Nurses Week (which ends Thursday), check out University of South Florida graduate Sergiy Omelayenko's story about how his plan earlier this year to return home to Ukraine for a family vacation turned into a mission to help his family escape and to provide needed health care and equipment to Ukraine's health care providers who care for those who are injured.
According to the United Nations, more than 11 million people have escaped Ukraine since Russia invaded Feb. 24.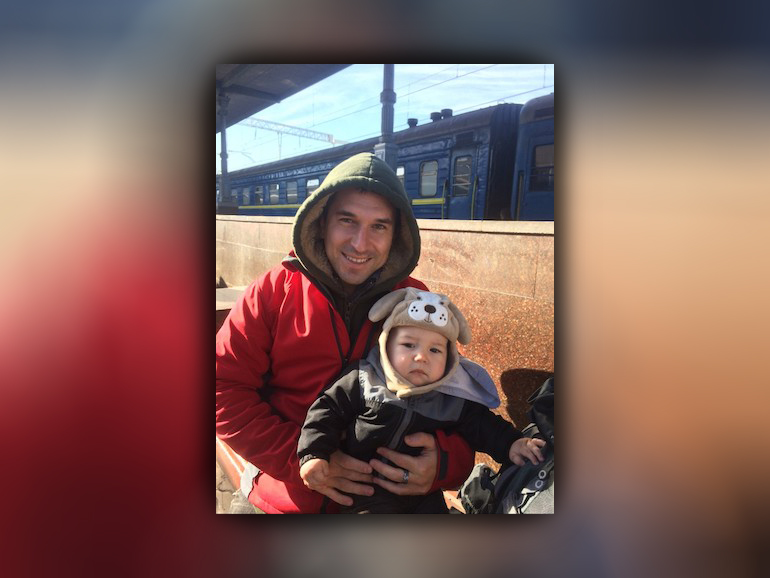 Though not a volunteer, Omelayenko, a certified registered nurse anesthetist, was able to assist the doctors working on the front lines of care. And he brought hundreds of donated medical supplies and a portable ultrasound machine with him.
Florida Association of Nurse Anesthesiology President-elect Michelle Canale a CRNA, and advanced practice registered nurse who also has a Doctor of Nursing Practice degree, taught Omelayenko while he attended the USF anesthesia program. Canale said the education and training he received at the USF anesthesia program "more than equipped (Omelayenko) to step in to help, even in an austere environment. "
Omelayenko told the American Association of Nurse Anesthesiology that CRNAs played a "pivotal role in preserving life before, during, and after surgery," and he thinks the "CRNAs of today can be role models in this conflict as well."
— Winner winner —
Sixty-seven emergency medical service providers submitted applications to the state Department of Health for Emergency Medical Services matching grants, but just 26 projects received funding, according to the department's website.
Nineteen grants for urban projects were awarded. The City of Miami Fire Department was awarded the most extensive grant, $263,663. It will be used for automated CPR devices.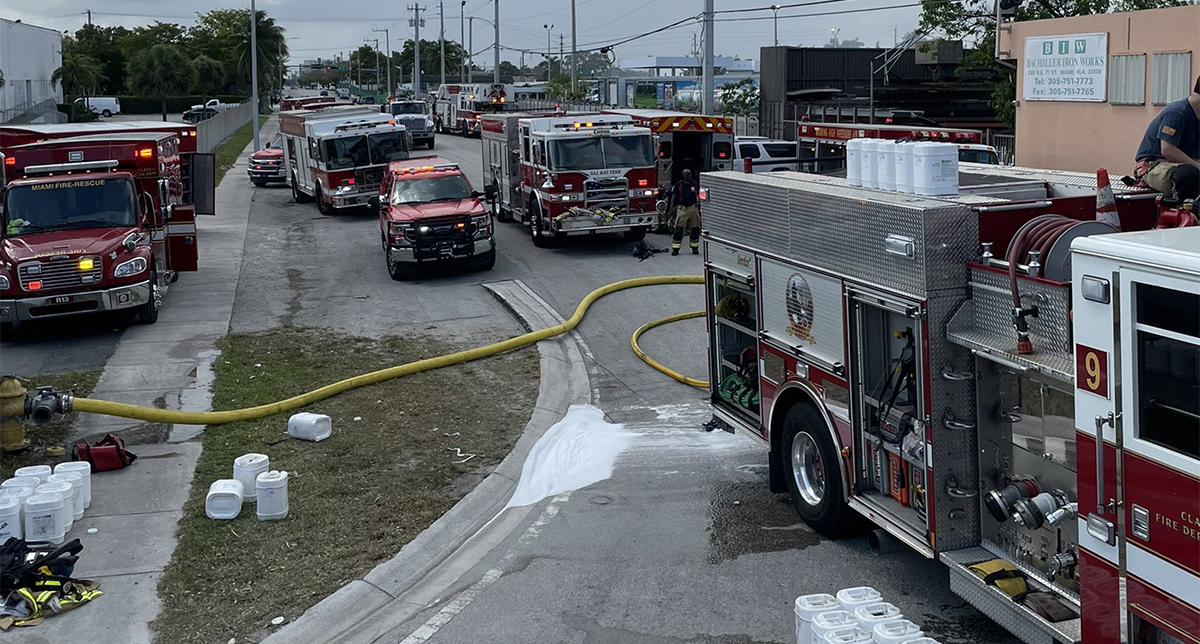 Meanwhile, 14 applications for urban projects were rejected, including two funding requests made by National Health Transport.
Seven grants totaling $488,035 were awarded to expand emergency medical services in rural counties or those with less than 100,000 people and a density of fewer than 100 people per square mile.
Thirteen rural projects totaling $1.162 million were rejected. Among those rejected included a Levy County Board of County Commission request for $270,000 to purchase ventilators.
As of April, there were 306 emergency medical service providers in the state responsible for providing pre-hospital and/or inter-facility advanced life support or basic life support transportation and care to the patient.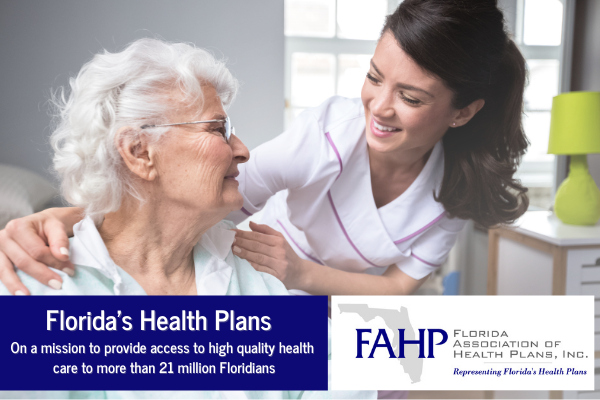 — Funding snafus —
The EMS grants aren't funded with tax dollars; instead, they are supported with a portion of the fines collected from drivers who are ticketed for automobile accidents; charged with reckless driving or charged with driving (or boating) under the influence.
Additionally, a portion of court fees paid to adjudicate those issues is also directed to the Emergency Medical Services Trust Fund.
Established in statute, the law clarifies that 40% of the fines collected must be used to fund the competitive matching grants, and no more than 10% can be spent on rural counties.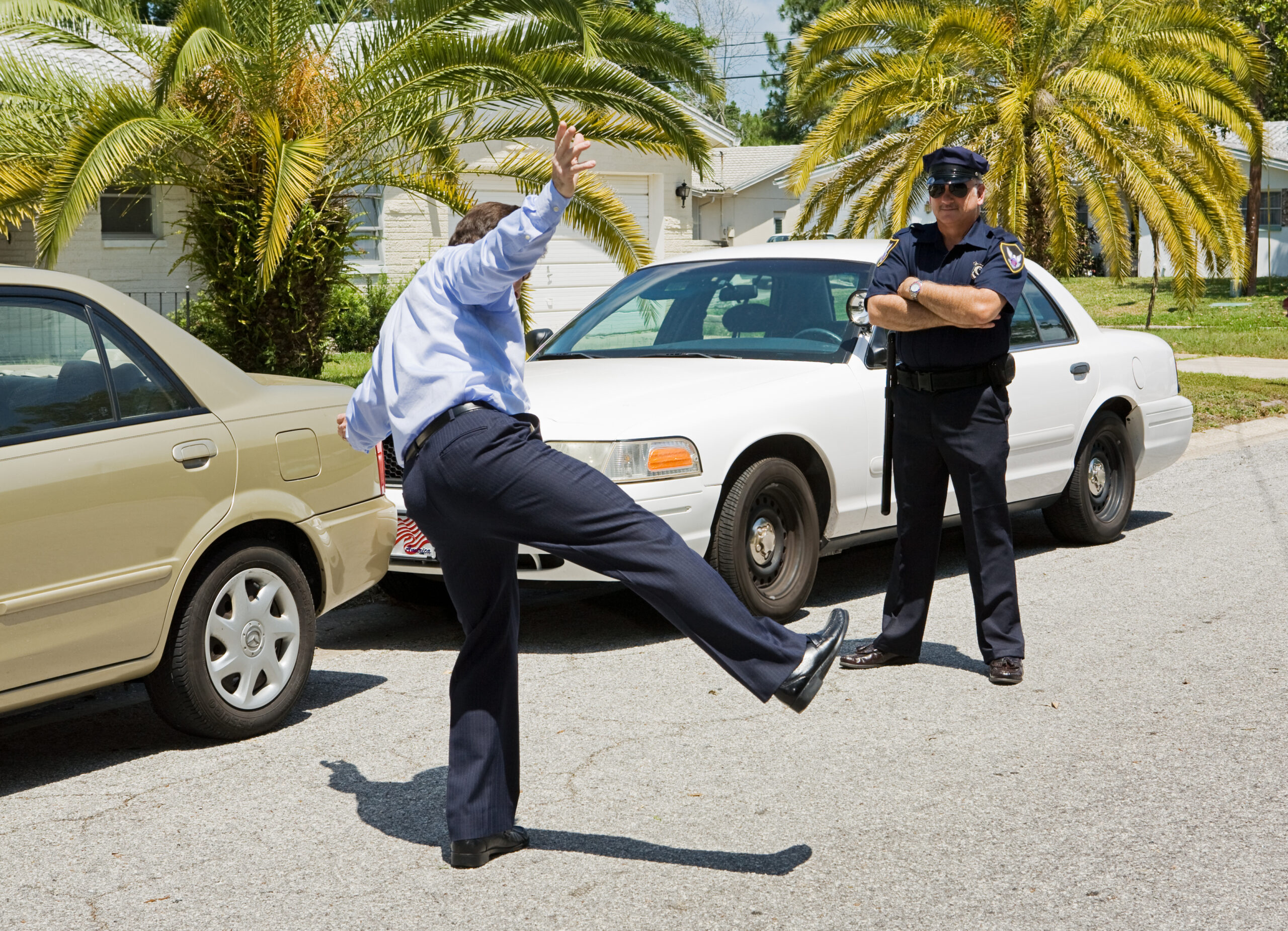 The law also clarifies that 45% of the money deposited by a county into the trust fund should be returned to the Board of County Commissioners, which may distribute the fund to emergency medical service organizations and youth athletic organizations within the county deems appropriate.
However, the funding is contingent upon the counties submitting an EMS application form to the DOH.
The state announced that 17 counties did not return the necessary forms to get the funds and left behind $156,367. The DOH did not disclose the names of the counties or the amounts of money they could have received. But one county's failure to turn in the required form cost it $24,950.
The DOH must use the remaining 15% of the funds for capital equipment outlay, personnel, community education, evaluation, and other costs associated with administering the grant program.
— Granted —
Time is ticking away for companies that use contract providers to submit home and community-based service grant applications to the Agency for Health Care Administration.
Medicaid officials announced last month that it would give the home and community-based service providers that didn't initially apply for the grants because they use contracted employees until May 20 to apply with the state.
The Agency for Health Care Administration reminded providers of that opportunity late last week, adding that it is awarding a "second round" of grants; acceptance letters were being sent to notify the recipients.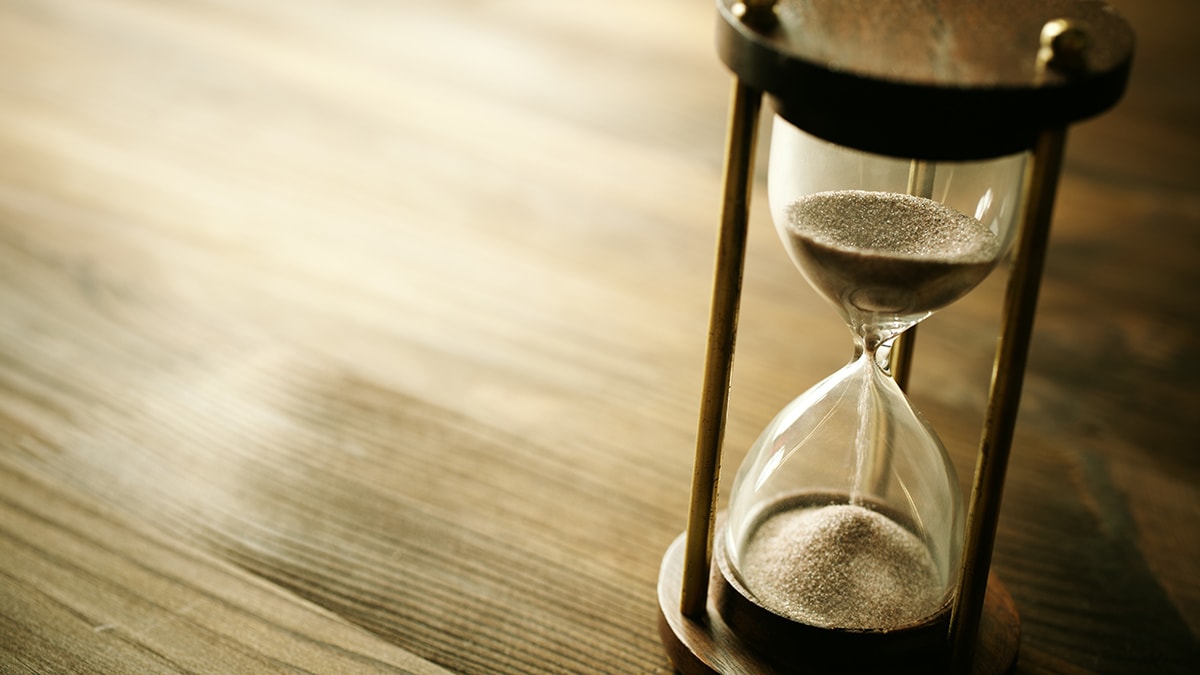 The announcement noted that grants went to companies providing home and community-based services to Medicaid beneficiaries enrolled in Florida's Medicaid managed long-term care program. The statement provided no further details.
The news of the grants awarded to Medicaid managed long-term care providers delivering home and community-based services isn't surprising, given a large number of grants have been awarded to providers that participate in Florida's Medicaid iBudget Waiver program.
The state, on April 19, said it was awarding $503 million in enhanced payments to 1,945 providers that render community- and home-based services to the poor, elderly and disabled. The amount was about $180 million less than what the Agency for Health Care Administration initially said would be made available last year after the agency applied for enhanced federal Medicaid funds from the American Rescue Plan, pushed by President Joe Biden.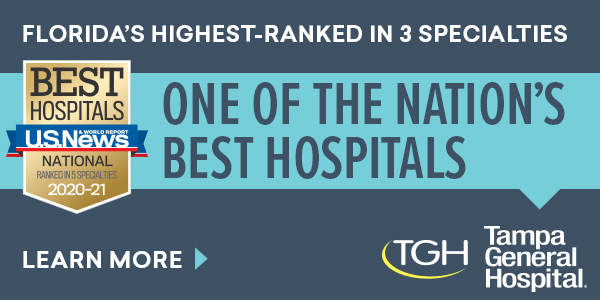 — RULES —
The Board of Medicine proposes amending Rule 64B8-55.001to rewrite disciplinary guidelines. More here.
The Board of Pharmacy proposes amending Rule 64B16-26.1032 to update the incorporated form's title and revise its application for immunization administration certification. More here,
The Board of Nursing Home Administrators proposes updating Rule 64B10-12.0001 to eliminate the $325.00 application fee for an inactive license status. More here.
— ICYMI —
In case you missed them, here is a recap of other critical health care policy stories covered in Florida Politics this past week.
—History in the making: Florida Attorney General Ashley Moody announced a "historic" $680 million settlement against opioid manufacturers, distributors and pharmacies. Walgreens was the 12th and final defendant in the state's case to hold companies accountable for fueling the crisis, Moody said.
—Spill the tea: Regulators of Florida's medical marijuana industry are currently examining a dozen applications for a new license intended for Black farmers. The application window for new permits, which were newly made available because of the growing number of medical marijuana patients, lasted from March 21 to 25. But after a five-year wait, it's still unclear when a decision will be made on which applicant will get a license.
—Adding abortion to the agenda? During a Tuesday news conference, members of the House Democratic Caucus called the U.S. Supreme Court's likely overturn of Roe v. Wade an attack on women's rights and signaled concern that the Florida Legislature may pursue a complete abortion ban. A leak of a draft U.S. Supreme Court opinion, which could be the majority opinion in the pending Dobbs v. Jackson Women's Health Organization case, signals the likely overturn of Roe v. Wade. The opinion stems from a legal challenge to Mississippi's 15-week abortion ban.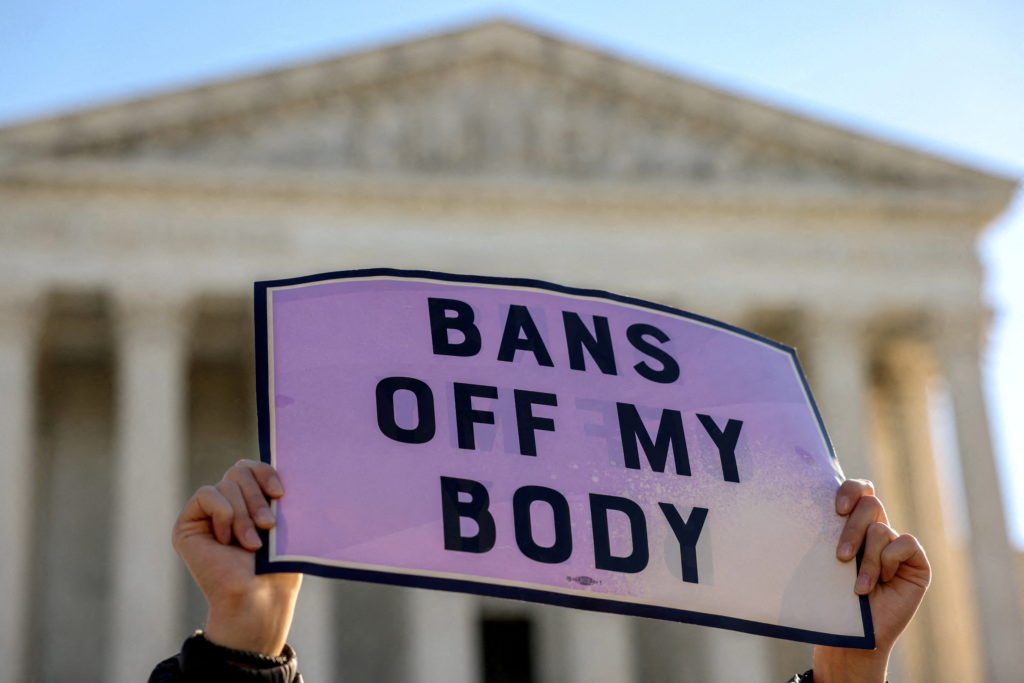 —Show DeSantis the money: Agency for Health Care Administration Secretary Simone Marstiller sent a letter on Thursday to Florida Hospital Association President and CEO Mary Mayhew pointing out that regulators earlier this week asked all licensed hospitals to figure all costs and expenditures and "report any uncollected debt calculations related to the health care of illegal aliens."
—29 violations, but what about the fines? Health care regulators alleged that 29 long-term care facilities had accepted residents in the last year despite being understaffed and violating state licensure laws. Florida law allows but doesn't require the state Agency for Health Care Administration to levy a $1,000 fine against nursing homes that violate the law. AHCA has not said how much it has collected in fines from the 29 facilities. It authorized disclosing the regulatory information amid the state's tussle with Destin Health and Rehabilitation Center. The 1st District Court of Appeal issued an order on April 30 quashing the state's emergency order suspending the facility's license and directing it to transfer all its residents.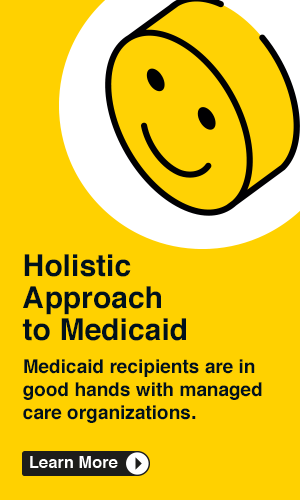 — ROSTER —
Halifax Health announced Tuesday that it is promoting Joni Hunt to vice president of Government Relations.
Hunt was the health system's Director of Local Government and Community Relations since 2018, representing its interests at the federal, state and local levels.
She has also been involved in boosting Halifax Health's community engagement efforts by starting the company's "Live Your Life Well" luncheons, which serve as a forum for Halifax Health speakers to share information on the services it provides with a broad audience.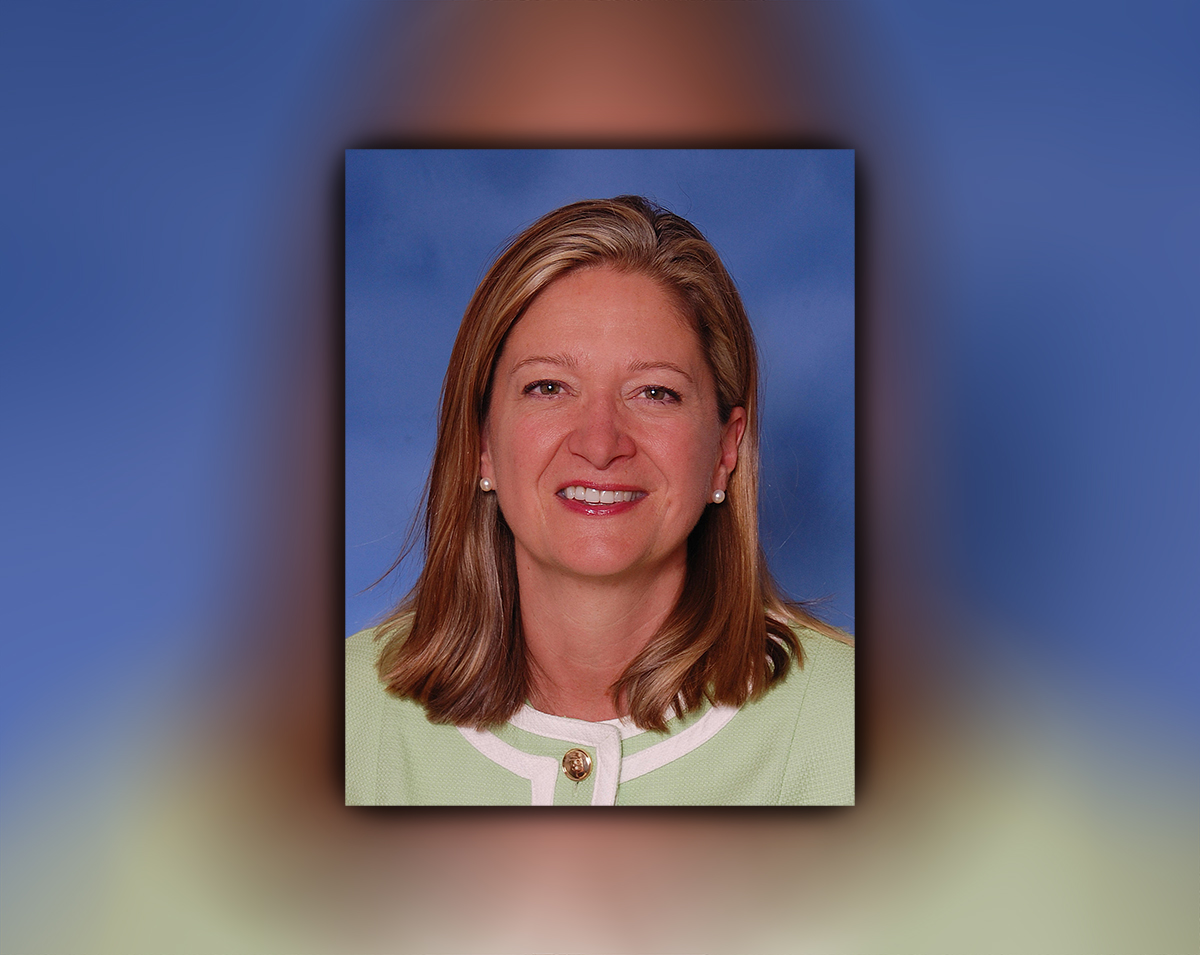 Halifax Health President and CEO Jeff Feasel lauded Hunt for her work disseminating timely information on vaccines and other COVID-19 matters to the local business community.
"We are fortunate to have Joni representing Halifax Health in our community and spreading the good work of our team members every day," he said in an email announcing the promotion.
Halifax Health operates several facilities in Volusia and Flagler counties, including hospitals, urgent care facilities, cancer treatment centers, and primary care walk-in clinics.
— FOR YOUR RADAR —
Aside from coverage by Florida Politics, these stories are worthy of your time.
—"California versus Florida, a COVID-19 Reckoning" via Justin Fox of Bloomberg — Florida's COVID-19 death toll relative to its population was 34% higher than California's. Going by 2021 population estimates and the Centers for Disease Control and Prevention's May 4 weekly release of Provisional COVID-19 Deaths by Sex and Age, 241 in 100,000 Californians have died from the disease, 12th lowest among the states, while 322 Floridians have, 28th lowest and well above the national COVID-19 death rate of 302 per 100,000.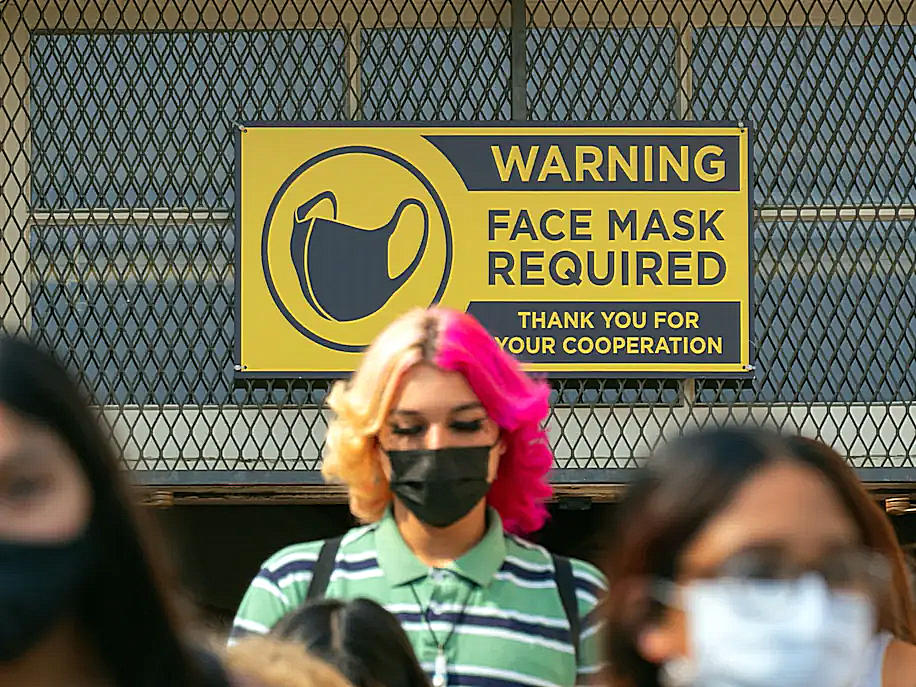 —"A guide to help you keep up with the omicron subvariants" via Louis Jacobson of PolitiFact — Two years into the coronavirus pandemic, Americans can be forgiven if they've lost track of the latest variants circulating nationally and around the world. We've heard of the alpha, beta, gamma, delta, and omicron variants, but a new Greek-letter variant hasn't come onto the scene in almost half a year.
—"Tracking COVID-19 in wastewater is the future — but not in Florida" via Ian Hodgson of the Tampa Bay Times — The Florida Department of Health received more than $1.2 million from the federal government last summer to build a statewide system to detect the virus in wastewater. Eight months later, the state won't say whether such a program exists.
—"Companies are offering to pay travel expenses for employees seeking abortions" via Issac Morgan of the Florida Phoenix — Following threats to abortion access in Florida and throughout the nation, major private businesses across the country have launched efforts to ensure access for their workers to abortion care not available in states where they live.
— "CDC probing 109 liver illnesses in kids, including five deaths" via Mike Stobbe of The Associated Press — About two dozen states, including Florida, have reported suspected cases after the U.S. Centers for Disease Control and Prevention put out a call for doctors to be on the lookout for surprising cases of hepatitis. The cases date back to late October in children under 10. So far, only nine cases in Alabama have been confirmed. "We are casting a wide net to broaden our understanding," the CDC's Dr. Jay Butler said Friday. What's causing the illnesses isn't clear. Adenovirus was detected in half the children, "but we do not know if it is the cause," he said.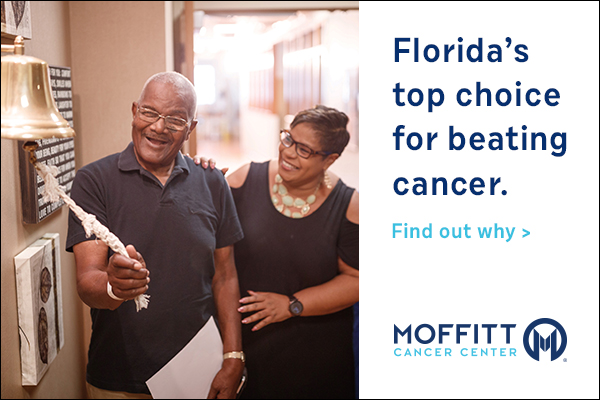 — PENCIL IT IN —
Wednesday
10 a.m. The Statewide Council on Human Trafficking Services and Resources Committee meets. Call 850-666-4692; participant code: 622596403. Agenda here.
11:30 a.m. The Statewide Council on Human Trafficking Legislative and Special Initiatives Committee meets. Call 888-585-9008; participant code: 337350165. Agenda here.
Noon. The Florida Board of Clinical Social Work, Marriage and Family Therapy and Mental Health Counseling meets in Hillsborough County. DoubleTree by Hilton Hotel Tampa Airport-Westshore, 4500 West Cypress St., Tampa.
Thursday
Happy birthday, Leslie Dughi.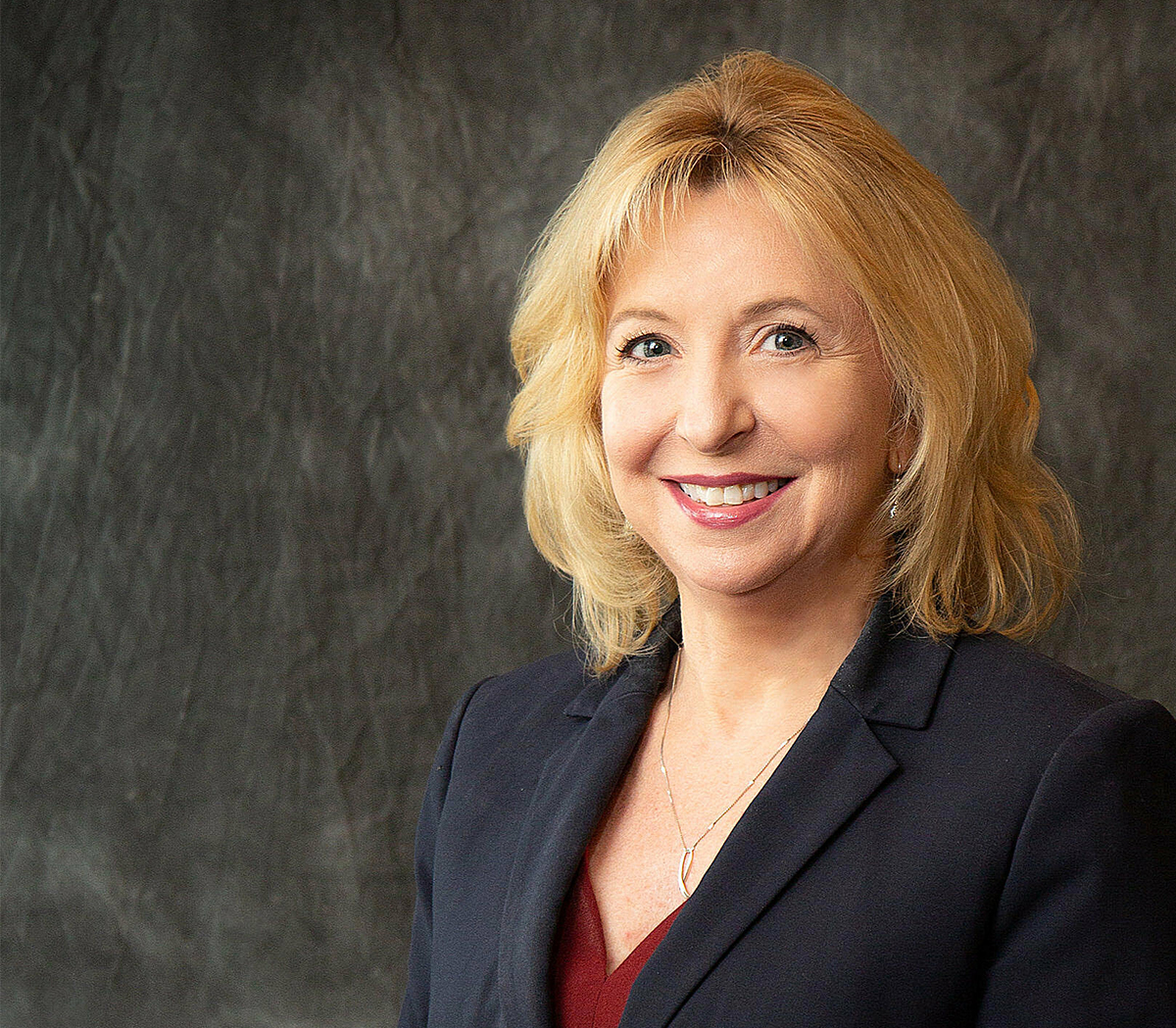 Happy birthday, Jim Eaton.
8 a.m. The Board of Clinical Social Work, Marriage and Family Therapy and Mental Health Counseling meets. DoubleTree by Hilton Hotel Tampa Airport-Westshore, 4500 West Cypress St., Tampa.
8:30 a.m. The Board of Chiropractic Medicine meets. Holiday Inn Disney Springs, 1805 Hotel Plaza Blvd., Orlando.
Friday
10 a.m. The Diabetes Advisory Council meets. Call 866-899-4679; participant code: 607586013.
10 a.m. The state Medical Examiners Commission meets. Wyndham Grand Jupiter at Harbourside Place, 122 Soundings Ave., Jupiter.