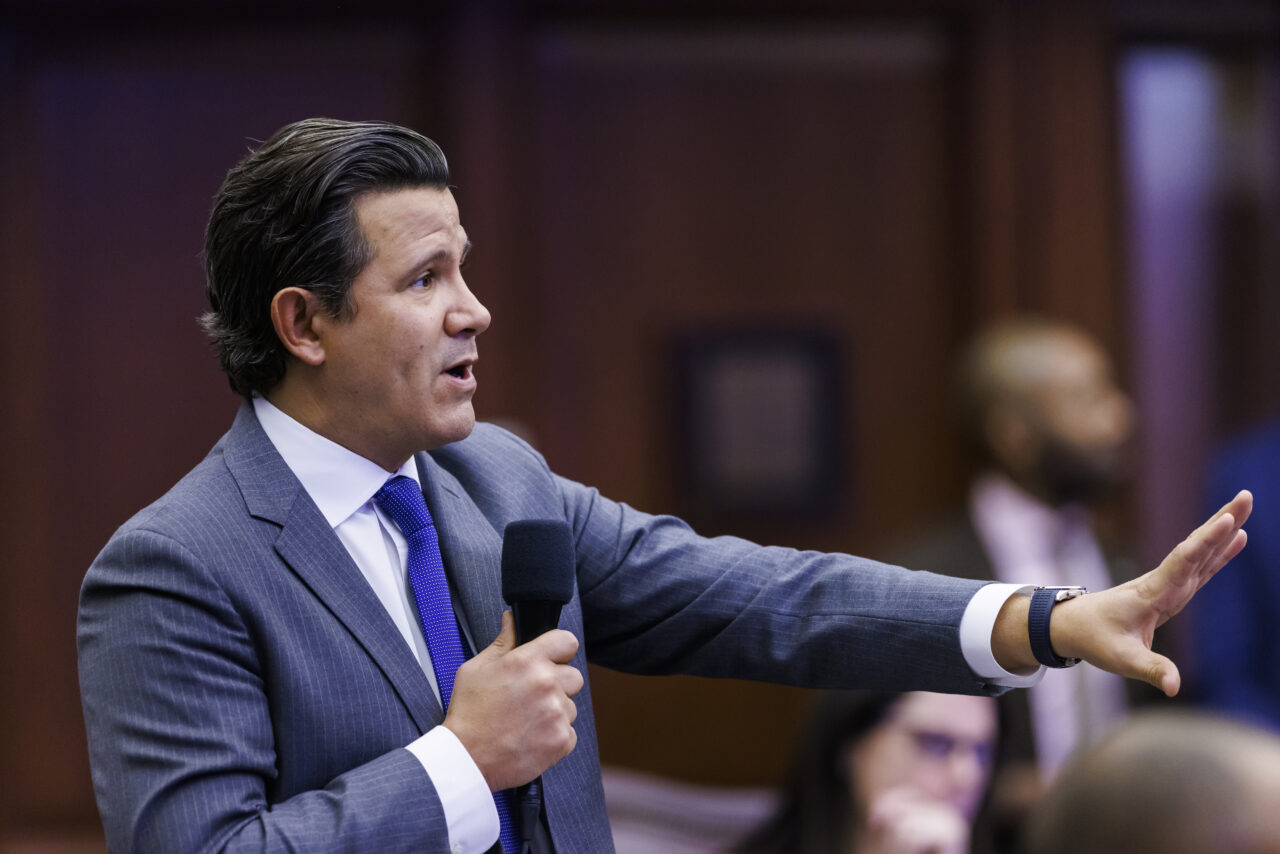 Pizzo won office unopposed in the 2018 General Election. His route to victory this year could prove even easier.
Democratic Sen. Jason Pizzo may be running unopposed in Senate District 37, but that didn't stop him from raising $36,000 last month to dissuade potential challengers from entering the race.
As of April 30, the Miami lawyer held more than $762,000 between his campaign account and political committee, New Opportunity Florida.
Of that, $500,000 came in January from a single source: Tristar Productions, a New Jersey-based marketing company for various cooking aids, gardening tools and other products.
Pizzo's April gains also came from one donor: Mark B. Fisher, the founder and CEO of New York-headquartered commodity-trading firm MBF Clearing Corp.
The company is registered to do business in Florida through a Miami Beach address.
Pizzo spent nearly $29,000 in April. That included $12,000 on consulting fees, split evenly between Miami-based Edge Communications and Wilton Manors-headquartered Johnson Strategies.
His largest single expenditure, $7,500, was a sponsorship payment to Dolphin Democrats, an Oakland Park-based organization that touts itself as "Florida's oldest LGBTQ+ political organization."
He also paid a $5,000 sponsorship payment to the Florida Young Democrats and a $4,000 service retainer to Statecraft Digital, an Orlando-based marketing solution company.
A former Assistant State Attorney, Pizzo won his Senate seat in 2018 by defeating incumbent Democratic Sen. Daphne Campbell with 54% of the vote. He faced no General Election challenger that year.
For now, it appears his route to re-election will be even easier this year in recently remapped SD 37, which covers South Florida's coast from Sunny Isles Beach in Miami-Dade County to Deerfield Beach in Broward County.
The state's decennial redistricting placed him and Democratic Sen. Gary Farmer in the same district. Rather than opposing a member of his party, Farmer filed late last month to run for an open judge position on the 17th Circuit Court of Broward.
Candidates faced a Tuesday deadline to report all campaign finance activity through the end of April.