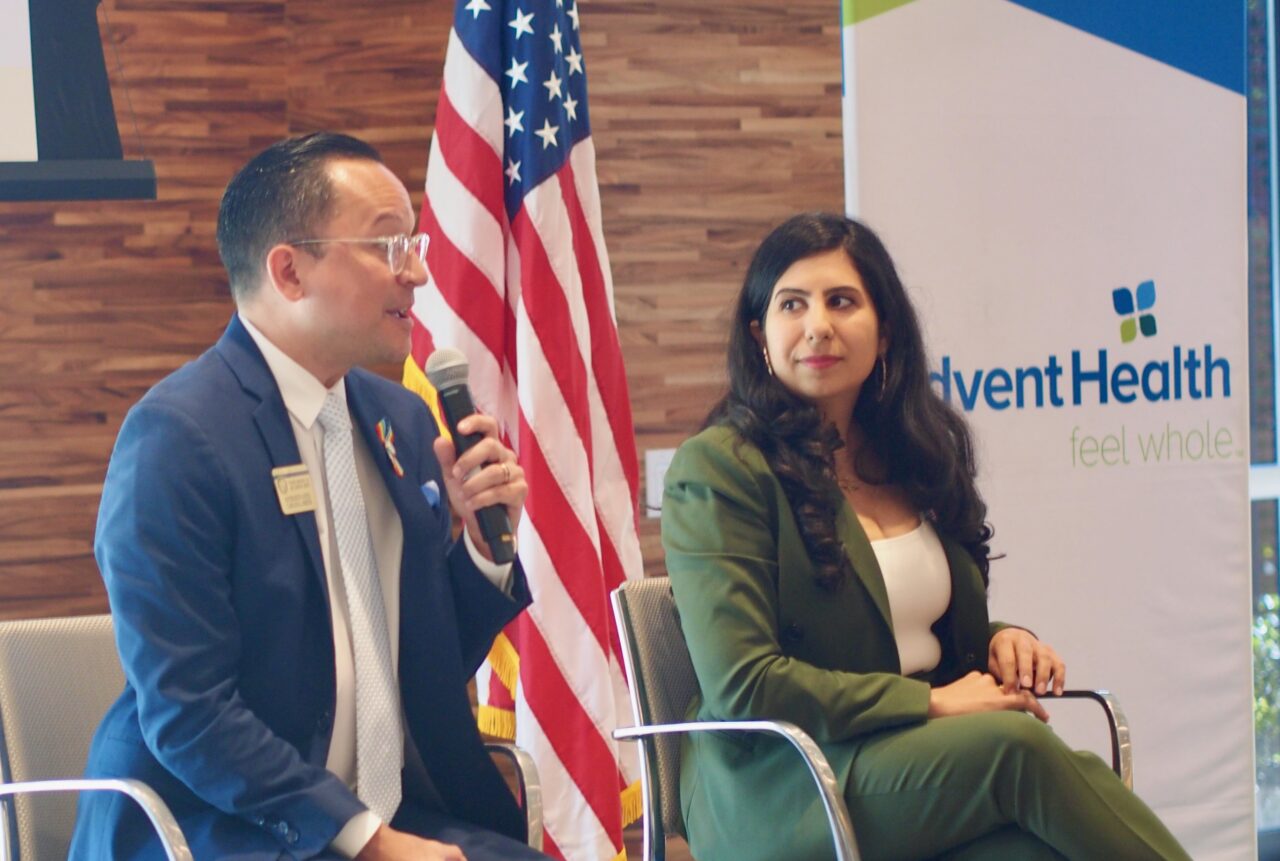 'I don't think we should be canceling businesses that disagree with us.'
Last month's Special Session revocation of the Walt Disney Co.'s special government district likely will lead to no ramifications for taxpayers, Central Florida Republican lawmakers insisted Wednesday.
"This is going to work itself out," assured Republican Rep. David Smith of Winter Springs.
But the precedent of Gov. Ron DeSantis and the Legislature smacking down a corporation for opposing the Governor's political agenda may have lasting effects, Democratic lawmakers warned.
"The state will assume control of a local government, dissolve it, and then force a private company, Walt Disney World, to pay a billion dollars of bond-issue debt," predicted Democratic Rep. Carlos Guillermo Smith of Orlando. "I think this is very frightening behavior for a Governor to essentially say he will seize control of a local government for standing up for LGBTQ people and opposing his extreme agenda."
The Smiths offered those different viewpoints during the Winter Park Chamber of Commerce's Legislative Session forum Wednesday at AdventHealth's Center for Health & Wellbeing in Winter Park Wednesday morning.
The discussion surrounded SB 4C, which dissolves Disney's private government, the Reedy Creek Improvement District, in June 2023. During the talk, the Smiths and two other lawmakers — Republican Sen. Jason Brodeur of Sanford and Democratic Rep. Anna V. Eskamani of Orlando — flashed a rare moment of partisan discord.
Otherwise, the quartet largely expressed bipartisan goodwill Wednesday. They spoke often of the importance of nurturing cross-aisle relationships in lawmaking in order to support the arts, mental health services, disability services, infrastructure improvements, environmental protection and even property insurance reform — the issue of next week's Special Session.
Even on the Disney-Reedy Creek issue, there really wasn't so much disagreement as there was a difference in how they wanted to characterize the actions. The Democrats did not dispute contentions from David Smith and Brodeur that the Legislature likely will work out a no-harm bill next year. And the Republicans did not suggest that Carlos Smith and Eskamani were wrong when they insisted that this was not a no-foul situation.
"If you haven't learned by now, the Governor doesn't bluff," David Smith said. "Don't play poker with the guy. He does not bluff. It should never have come to this."
Brodeur noted there is plenty of time between the General Election and the 2023 Legislative Session for members' local bills, or for broader bills, or even to arrange a local referendum to deal with the fallout for taxpayers and for employees of a Reedy Creek dissolution.
"You have a lot of folks hyperventilating that there's going to be a big tax increase, and there's not. We've got tons of time. The bill does not enact until June of next year," Brodeur said. "Everybody's talking. It's fine. You've got two boats going idle speed, a mile apart from each other. If we do nothing, they'll probably crash. But we do have 75 options."
Eskamani raised her broader criticism of Florida's corporate tax structure, conceding she is in favor of putting Disney on a more-level playing field, the official justification for SB 4C.
But, she added, SB 4C is "weaponizing government to cancel one company that made the Governor really mad. And I don't think that is an appropriate tool of government. I don't think we should be canceling businesses that disagree with us," she said.
"If that was my MO, there would be a lot of businesses that I would cancel," she added.