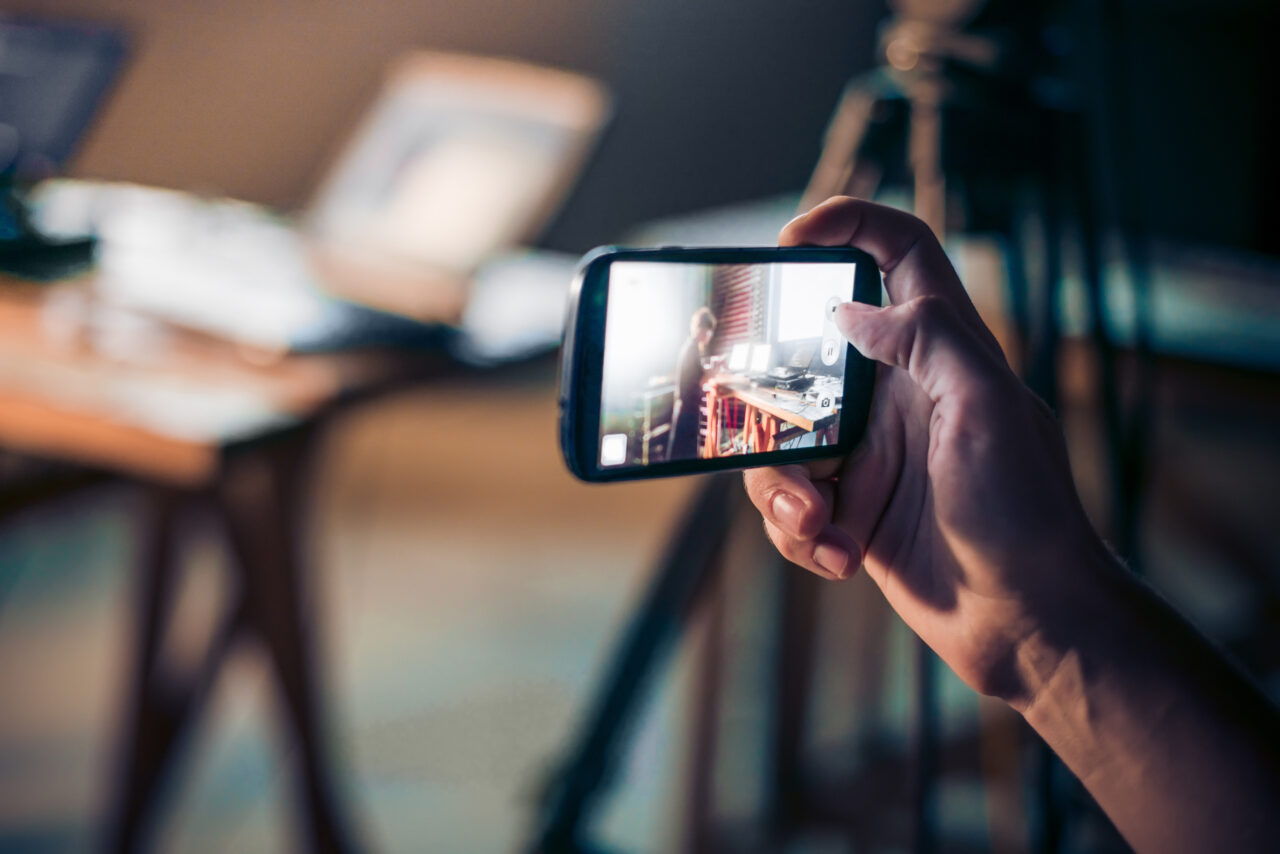 Selfie is the new autograph and celeb engagements are changing.
It's about 160 days until Christmas; I would not be surprised if Lowe's and Home Depot have Christmas trees and decorations out by August. I know Hobby Lobby does.
Each year it comes earlier and earlier. Am I wrong?
Following their lead, I have the greatest Christmas gift idea for you.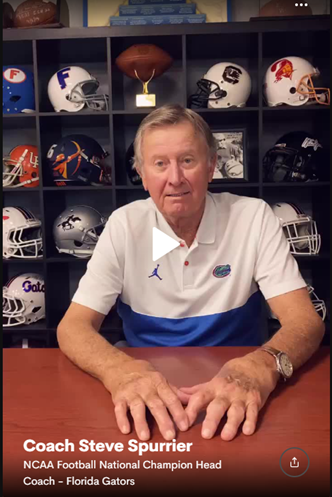 Have you heard of Cameo? It's a video-sharing service where you (the client) hire Cameo to provide a video of a celebrity delivering a personal video message to a friend or family member: Merry Christmas; happy birthday; my condolences, etc.
The possibilities are limitless, and the founders of this company have tapped into something special. Steven Galanis, Martin Blencowe and Devon Spinnler Townsend launched the platform in 2016 and, when the pandemic hit, they struck gold with a unique way to reach out.
In 2014, I bumped into UF football great Shariff Floyd the night before a game at the team hotel. We were talking about the opponent (Steve Spurrier led South Carolina, ironically), and he offered to take a pic with me — I proposed something else.
I asked him to deliver a video message to my stepson wishing him a happy birthday.
He did it and it was awesome.
The guys from Cameo had a similar experience when they got an NFL player to congratulate a pal of theirs on the birth of their son.
Unlike me, who went on with my life after the Shariff video, the Cameo guys realized they had something special and decided to monetize the idea.
One of the slogans from this crew is that the selfie is the new autograph and celeb engagements are changing. Regardless of the brilliance of the platform, Cameo was not embraced by all in its first couple of years.
But the world changed in 2020, and the idea of a personalized greeting from a celebrity started making a whole lot of sense for all parties since no one was out and about like normal. Celebs rushed to sign up as they needed something to do and the public clamored for a creative way to celebrate special occasions as the norm — dinners, concerts, parties and such — weren't happening.
In 2022, there are over 30,000 celebrities on the platform ready to go to bat for you. When it was time for a gift for my wife, I thought about some of our fave celebs here in Florida and one name came to the top of the list pretty fast — the ol' ball coach, Spurrier.
Man, did he knock it out of the park.
Spurrier got some jabs into Alabama, FSU, Texas A&M and really had us rolling on the floor laughing with his Cameo greeting to Jeanne.
The team from Cameo has won a truckload of awards, from being named "50 Most Genius Companies" by Time magazine to Chicago Magazine calling them "the most American startup ever."
Prices range from five dollars to $2,500 for a message from Caitlyn Jenner. For corporate messaging, the prices go even higher.
Looking around Florida in more detail, you could head to Gainesville and hire my old pals in the rock band Sister Hazel to get to work on one for you.
Singer Ken Block can do a personal one, a business one, or even do a live call. Or if you have $20,000 in the marketing fund, you can hire former UF legend and NFL Hall of Famer Emmitt Smith to deliver a message to your business. Or for the FSU fans out there, former national championship quarterback Jameis Winston is on the platform  as well as Seminole legend Charlie Ward.
The Sunshine State is ripe with celebs and sports stars, politicians and media personalities, and hundreds of them are on the site. If you are having ideas of who to hire first, not everyone is a bargain on Cameo. If you are thinking of hiring Floridian Robert Matthew Van Winkle (real name) to rap for your company, you better stop, collaborate, and listen since Vanilla Ice (as he is known on stage), charges $30,000 for a business video.
Speaking of people on the platform, why are they there and who is most popular?
The No. 1 Cameo personality for 2020 — of the one million-plus created — was the guy who plays Kevin on the TV show "The Office," real name Brian Baumgartner.
As far as who gets to go on Cameo, a person is judged to be a celebrity if they have over 20,000 followers on a social platform.
For our Florida Politics audience, I have an idea, as the world could use a few more laughs these days.
How about sending a nice political gag message to someone you love from the right or the left?
John Di Domenica does a nice Donald Trump impression, or the Joe Biden puppet is also available right now. This platform truly is awesome, and I reached out to their PR team to get a quote, but it's not needed — in short, they are killing it.
Lining up my next one for Mom, thinking Sarah Palin would give her a laugh. Let's see if she is on there. Yup, she is. Gold.
Only 160 shopping days left, get on out there Florida, and Merry Christmas.
___
Blake Dowling is CEO of Aegis Business Technologies, a Cameo fan, and you can reach him at [email protected].