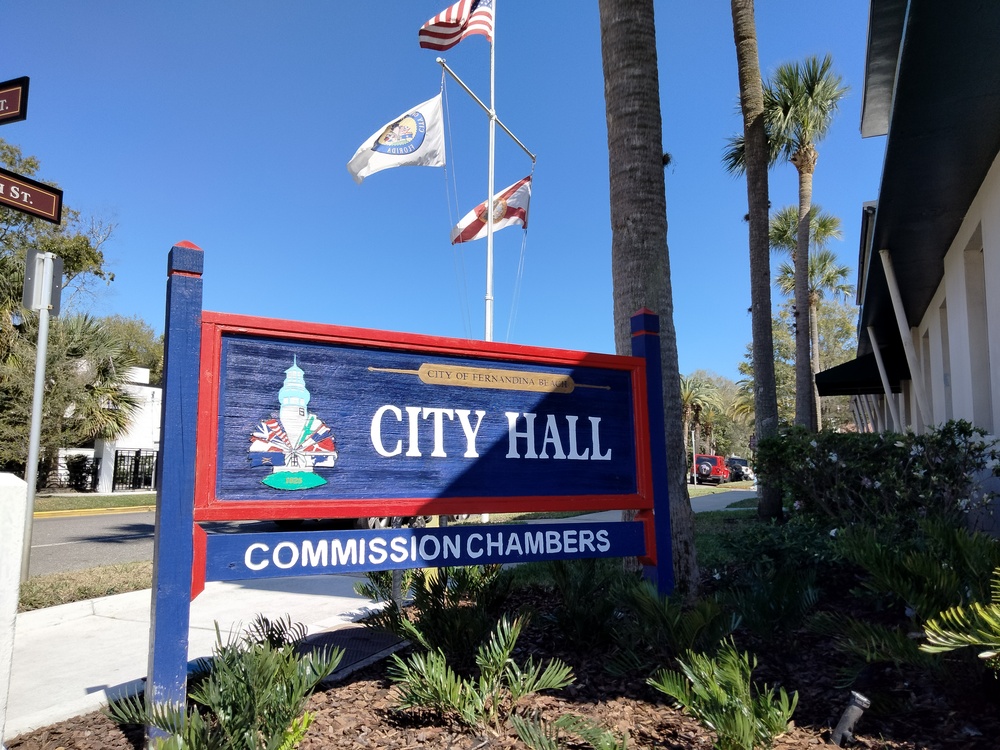 Those projects still have to go before Commissioners on a case-by-case basis.
Fernandina Beach City Commissioners are ready to get projects funded and moving forward now that the federal government issued its final rule on spending restrictions for American Rescue Plan Act (ARPA) funds.
"This seems to have been an evolving process from the federal government," City Manager Dale Martin said. "They've issued their final rules on how we can allocate and report the dollars that were given to us. 
Originally, there were more constraints on ARPA funds — they could only be used for items like wastewater, stormwater and broadband internet access. The final rule opens that up a bit, allowing the claim of a one-time revenue loss of up to $10 million, and the city's kitty comes in under that level.
Fernandina Beach received more than $6.59 million in ARPA funds, which it's set to distribute among six project categories. Commissioners previously adopted this general distribution plan in a 2021 ARPA resolution.
Those projects are Amelia Island waterfront resiliency ($1.6 million), government facilities improvements ($1.3 million), stormwater infrastructure ($1.2 million), road construction ($1 million), wastewater services infrastructure ($1 million) and water services infrastructure ($495,000).
"We can select that standard amount of revenue loss instead of going through a whole accounting process of calculating what our loss was due to COVID — this is all related to COVID," Martin said.
"By accepting that $10 million (loss) — or in our case, $6.5 million dollars — the reporting requirements are extremely streamlined. By doing this, it will allow us greater flexibility for the projects that we decided to use the funding for." 
Those projects will still have to go before Commissioners on a case-by-case basis because of the amount of money involved. 
"If we are going to accept it as this revenue loss, which will allow us more flexibility, also included in this we are committing to the projects that we will use the money on," Commissioner Bradley Bean said. "I just want to point out one on there is road construction for a million dollars. And that is something that, again, in this year's proposed budget, is going to have a significant increase year over year."
Bean wanted to know if city staff selected road projects already for that million, but Martin said it's yet to be determined. Commissioners have the right, he added, to reallocate those funds if they so decide.
"It would take another resolution to change that funding," Martin said. "Staff is going to move forward with planning for these projects unless we get different direction from the City Commission. But as you indicated, it's a two-month-long budget process, so there's time. None of this is going to happen in the immediate future."
The Commission decided to move along with the current allocation, as the requirements are loose enough to not be a problem when Commissioners start dealing with specifics. 
"We already had this debate umpteen times," Commissioner Chip Ross said. "Let's just go forward, and if we need to change it, more than happy to come back and talk."
As noted by Vice Mayor Len Kreger, around $2 million has already been spent. Chiefly, that's been on the Amelia Island waterfront and stormwater projects.