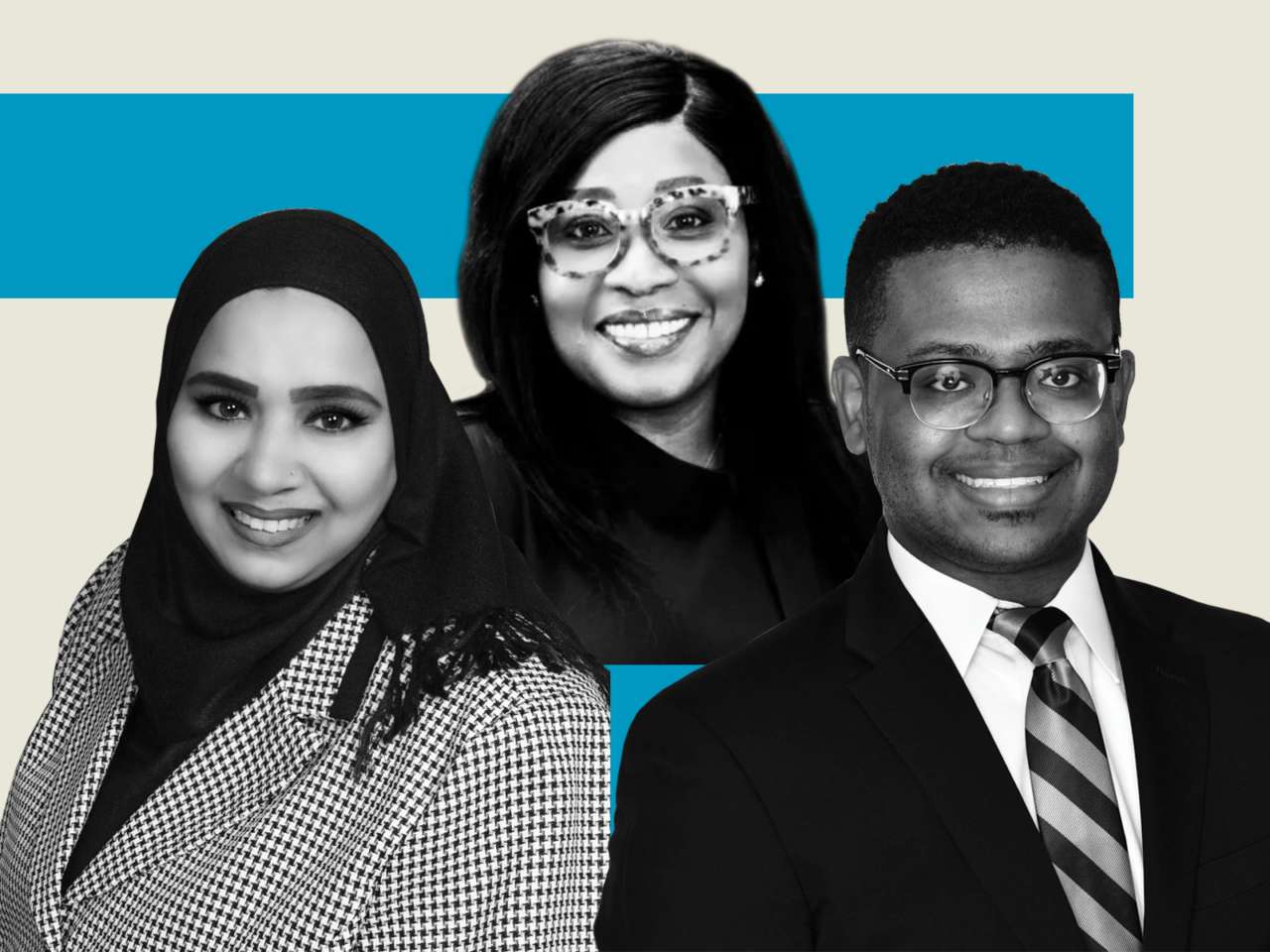 The winner of this Primary contest wins the election.
The three-way Primary race between Democrats to represent central Broward County's House District 97 will most certainly be a first in at least one way.
The seat came open when Rep. Anika Omphroy opted to run to represent Florida 20th Congressional District. Now, all three candidates — Lisa Dunkley, an entrepreneur, Saima Farooqui, an IT specialist, and Kelly Scurry, a lawyer — are on the hunt for their first election win.
The three represent a wide range of experiences.
Scurry is a sixth-generation Floridian, an Eagle Scout and, as a 12-year-old, appeared as a contestant on Jeopardy! Kids Week. He went on to earn an undergraduate degree from Duke University and his law degree from the University of Florida.
Farooqui is the mother of three and a native of Pakistan who was awakened to the politics after a friend of her daughter's was wounded in the shooting outside Florida State University's library in 2014, according to the Sun-Sentinel.
Dunkley is a native of Jamaica who came to the United States as a young adult. She's served in the military and worked for the Department of Transportation, according to her website. She also cites her experience as a former youth director and middle school PTA president as propelling a mission to make sure children get career skills in school.
Scurry was leading the pack in raising money, but Farooqui received an injection of cash — $18,162 — in the last week of July reporting. Most of the money is coming from individual donors giving $1,000 who identify as "self employed" or "business owner."
Farooqui also received a boost some might consider priceless in a low-turnout Primary Election for a legislative seat: the endorsement of the Sun-Sentinel. The Sun-Sentinel highlighted her modest income and immigrant beginnings as a fresh perspective needed in the Legislature. She earned $43,000 last year as a member of Best Buy's "Geek Squad."
Farooqui, a native of Pakistan, would have been the first Muslim elected to the Legislature when she ran in 2018, but she lost that contest to Rep. Kristin Jacobs. In 2020, she ran against Rep. Christine Hunschofsky, and lost as well.
In the meantime, Rep. Christopher Benjamin, who represents House District 107, became the first Muslim elected to the Florida Legislature in 2020. If elected, however, Farooqui would be the first Muslim woman elected to become a state lawmaker.
"Farooqui's persistence and preparation have earned her this opportunity," the Sun-Sentinel said, noting that Scurry thought the state budget was "in the millions" (actually, it's billions) and Dunkley did not take part in an online interview with the newspaper.
Farooqui is making her case to voters with $6,910 worth of mailers from Global Data & Consulting Solutions in Miami, and $2,000 worth of street signs, mostly from Love 2 Serve Marketing in Sunrise.
Since July 2, Scurry spent $11,000 with The Wiggins Agency in Lauderhill, for "charges and services media" along with $1,650 for web services with MDW Communications in Plantation.
Dunkley, the first to file for the seat, paid $1,583 for campaign signs from City Teez in Miami and $2,000 in advertising with Caribbean National Weekly Newspaper.
Her fundraising has been sparse: no reporting period shows more than $2,500 raised, but she's working hard to do it. She received donations from 49 people that totaled $4,600 since July 2.
Scurry shows a similar grassroots campaign. He's raised about $24,000 from 81 people since July 2.
There's no Republican running for the seat, so whoever wins in the Primary takes the seat. That also makes it an open Primary, so all voters, regardless of political party, are eligible to vote in this contest if they live in the district, which is spread out over seven cities. The district encompasses all or parts of Fort Lauderdale, Lauderhill, Lauderdale Lakes, North Lauderdale, Plantation, Sunrise and Tamarac.