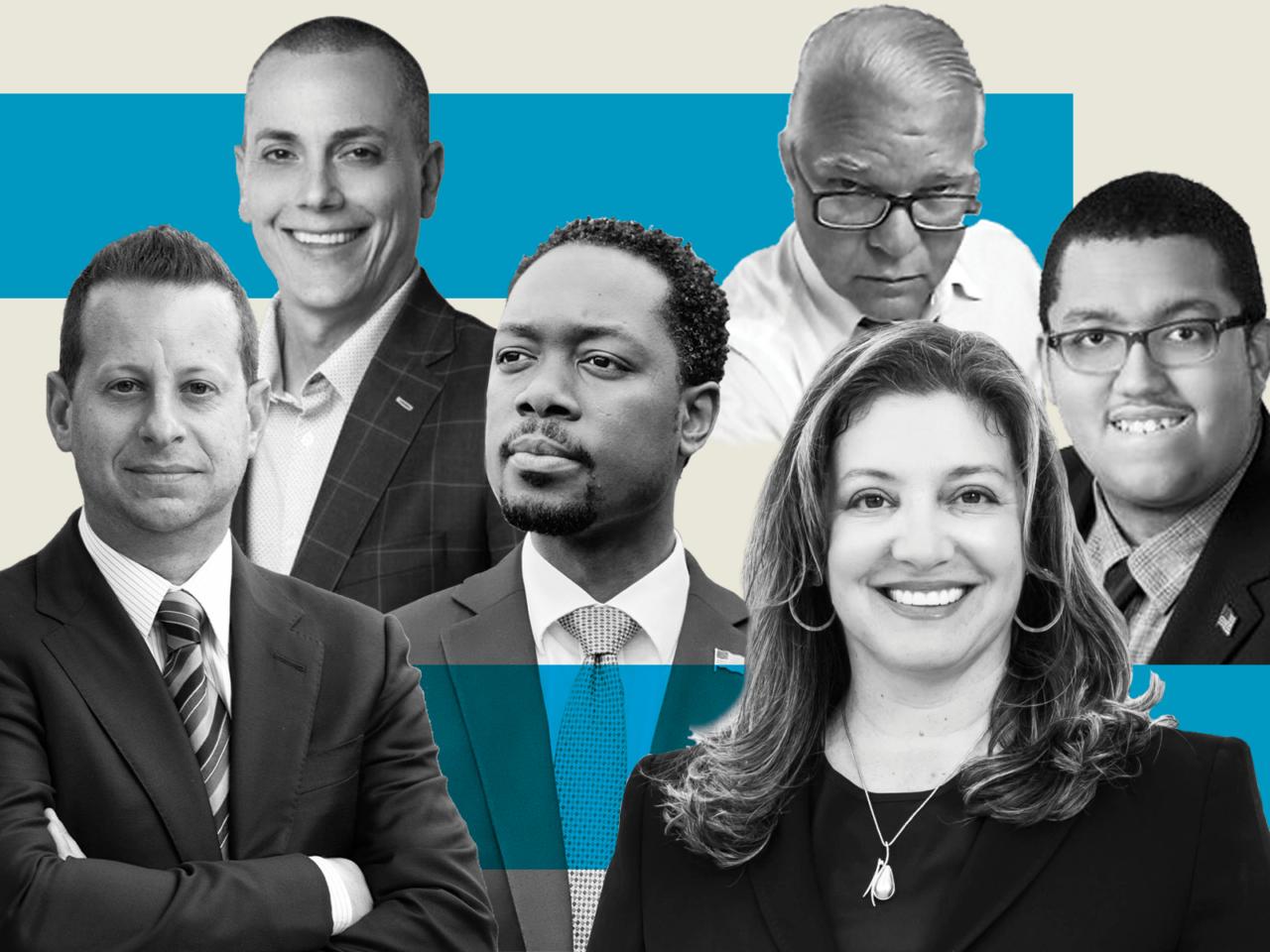 The rest is probably a formality.
The air of inevitability that wafted around Jared Moskowitz soon after he announced his bid to succeed U.S. Rep. Ted Deutch in Congress has cemented into convincing vote totals.
The unofficial results, with all precincts reporting, show Moskowitz secured 61% of the vote, convincingly besting his five Democratic competitors who split the rest of the vote between them.
Fort Lauderdale City Commissioner Ben Sorensen garnered 21% of the vote; former Anti-Defamation League Florida regional director Hava Holzhauer, 8%; perennial candidate Allen Ellison, 6%; Central Florida Community Development Corporation Board member Mike Trout, 2%; and entrepreneur Michaelangelo Hamilton, nearly 2%.
To win the right to represent Florida's 23rd Congressional District that spans from Boca Raton to coastal Fort Lauderdale, Moskowitz will have to get by the winner of the Republican Primary, Joe Budd, and two candidates with no party affiliation. However, considering that election data analyst Matt Isbell found this district elected President Joe Biden by 13 points, it's all over but the formalities.
"I am humbled by the incredible support our campaign received from thousands of voters across this district," Moskowitz said, in a prepared statement. "Thank you so much to everyone who supported our campaign — you are the ones who made tonight's victory possible. Voters responded to our positive messages and policy ideas never attacking our Democratic opponents."
He pledged to continue the legacy of his predecessor, Deutch, and turn his attention to the General Election. Budd, who has won the Republican nomination in previous congressional elections, drew 38% of the vote in a field of seven candidates. The next-closest finisher, insurance broker Darlene Swaffar drew about 11% of the vote. But the number of Republican voters Tuesday shows the challenge: 33,442 Republicans in the district cast ballots Tuesday, compared to the 63,439 Democrats.
"Together, we can and will win this race in order to continue fighting for our Democratic values, working together on common sense solutions, and building upon our many hard-earned achievements in Washington," Moskowitz said.
Moskowitz dominated the campaign in high-profile endorsements and in raising money. Federal Election Commission reports show he's raised more than twice the amount his closest competitor, Sorensen, raised and more than all five other Democrats combined.
He earned endorsements from more high-profile Democrats, such as former First Lady and Secretary of State Hillary Clinton; the fifth-highest ranking Democrat in the House, Democratic Caucus Chairman Hakeem Jeffries; and U.S. Rep. Joe Neguse. That's in addition to a raft of state lawmakers, local elected leaders and groups advocating for causes such as better COVID-19 policies and tightening gun control laws.
As the son of a prominent Broward County Democratic fundraiser who hosted national names in his Parkland home, Moskowitz joined the political stage early on, winning election to the Parkland City Commission at age 25, while he was still in law school. Success there led him to become a state Representative. He was serving in that capacity when his Parkland hometown and alma mater, Marjory Stoneman Douglas, was hit with the deadliest school shooting in the state's history.
Moskowitz is credited with moving his recalcitrant colleagues to pass some of the strictest gun control legislation around the country, including a measure that raised the minimum age required to purchase guns from 18 to 21, along with other legislation.
Gov. Ron DeSantis appointed him to be the state's director of the Division of Emergency Management. That role brought him to national prominence as he managed a conga line of hurricanes, the state's rollout of the COVID-19 vaccine.
Moskowitz was criticized for his relationship with DeSantis, who also appointed him to fill the remainder of Barbara Sharief's term on the Broward County Commission after she left to run for Congress. 
"One of our opponents, Jared Moskowitz, has worked for Ron DeSantis, enabled his COVID policies," Sorensen said at a forum, according to the Sun-Sentinel. "That is not what we need in our member of Congress."
It didn't seem to stick, however. Moskowitz countered the criticisms and pointed out disaster management is not a partisan issue.
"As a lifelong Democrat, I didn't vote for or support Ron DeSantis and have never voted for a Republican in my life," he told the Sun-Sentinel