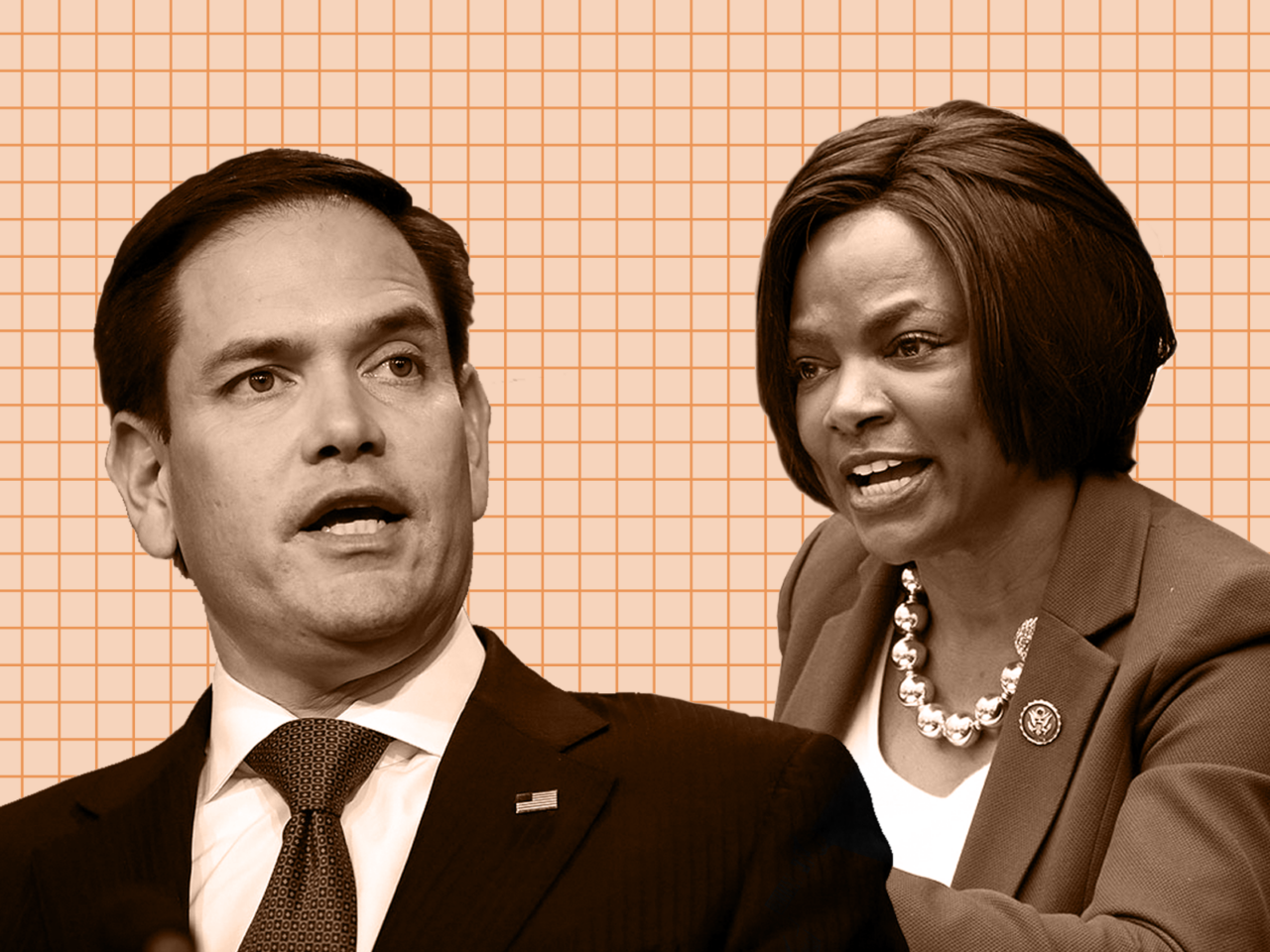 That's within Impact Research pollsters' 3.5 percentage point margin of error.
A new poll shows Florida's U.S. Senate contest tied within the margin of error and Democrat Val Demings winning independents.
Impact Research released polling showing Republican incumbent U.S. Sen. Marco Rubio winning 49% of the vote, while Demings, an Orlando Congresswoman, takes 46% of the vote. That puts the candidates within the poll's 3.5 percentage point margin of error.
The findings come from the same poll that showed Gov. Ron DeSantis leading Democratic U.S. Rep. Charlie Crist in the Florida Governor's race. The Democratic Governors Association commissioned the survey.
Several polls in recent weeks have shown the Senate race effectively tied. This one suggested Demings can make gains in name recognition.
"Demings' name ID after two months of statewide television advertising is 67% to Rubio's 94%, indicating a lot of room to grow as more voters tune into the race and Demings' continues to hold an advantage in TV ads," a polling memo states. "Notably, Demings leads Rubio 50-37 with self-described independent voters."
That's a similar situation to what Impact Research found in the Governor's race. Rubio and DeSantis still hold leads based on partisan loyalty and name recognition, but voters unaffiliated with either political party appear to be breaking hard against the incumbents. The survey found independent voters breaking for Crist over DeSantis 52% to 39%, even as DeSantis had a lead of 51% to Crist's 46% overall.
One difference in the Senate race, while DeSantis holds a massive cash advantage over Crist, Demings has consistently outraised Rubio this election cycle. Through Aug. 3, the Democratic nominee for Senate raised more than $46 million for the race, while Rubio has only pulled in about $38 million.
Both candidates have gone on TV with advertising, including a barrage of negative ads Rubio has aired against Demings since the poll was taken. Impact Research conducted its poll between Aug. 12 and 18, several days before Florida's Aug. 23 Democratic Primary.