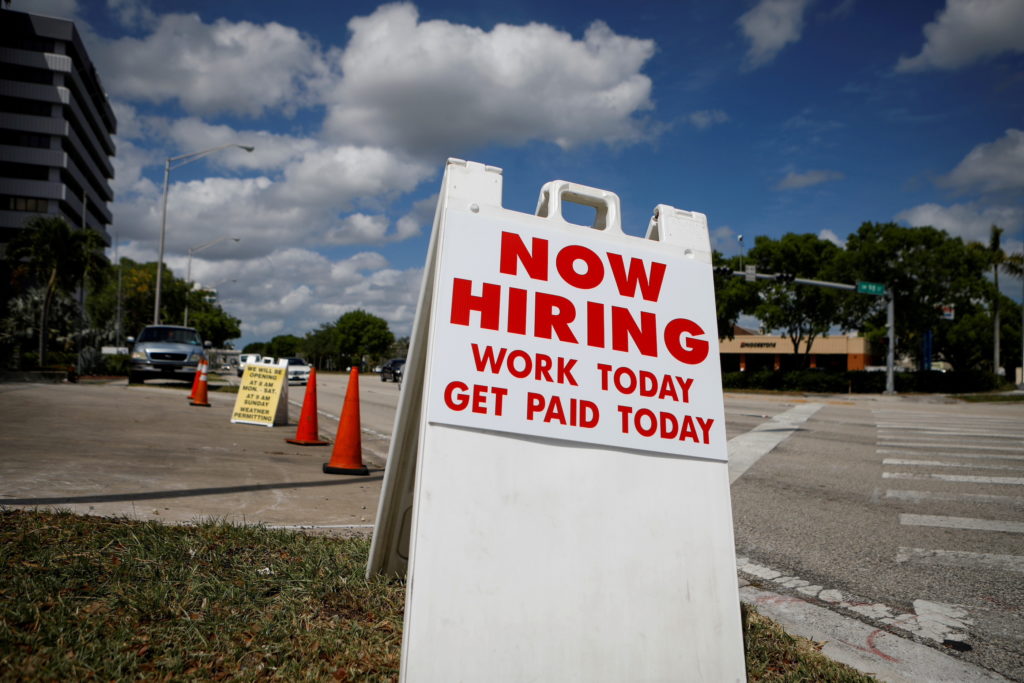 Family leave policies, scant unemployment insurance and no heat protection remain challenges for workers.
As the country prepares to celebrate Labor Day, Florida is nowhere near a workers' paradise, but conditions are improving, according to a new report rating each state's climate for making a living.
Florida ranks 29th overall among the 50 states, Puerto Rico and Washington when measuring work-related laws and policies, according to the anti-poverty nonprofit Oxfam America's 2022 edition of "The Best and Worst States to Work in America" report.
The state's overall rank has improved three ticks upward from 2021, when it was ranked 32nd. That's because of the increase in the minimum wage, an Oxfam America spokeswoman said. Voters mandated the increase with a constitutional amendment approved in November 2020.
Minimum wage workers got their first raise on Sept. 30. The lowest wage increased from $8.65 to $10 an hour. Those wages will keep rising until the minimum wage hits $15 in September 2026, according to the amendment voters approved.
Still, even the country's most generous minimum wage — in Washington state, where the minimum wage is $14.49 — only covers 38% of the cost of living for a family, the report said. And, in that regard, workers everywhere have taken a hit.
"No minimum wage has kept up with the historic inflation of this year," the report says.
Wages are the biggest factor in the report's rankings. Worker protections are weighted next and then comes workers' rights to organize.
For wages, Florida ranks 30th, falling between Michigan and West Virginia. For worker protections, Florida received the same score as Alaska, Iowa, Montana, Oklahoma, Pennsylvania, South Dakota and Wisconsin. Florida is also middling in the rights workers have to organize, scoring 27th, just a little worse than Virginia and getting the same score as Indiana and Montana.
The Sunshine State's ranking was dinged because state policies don't allow local governments to set wages above the state standard. And unemployment benefits, with a maximum weekly benefit of $275 per week, rank among the lowest in the country.
Also, the state's standing in worker protections got a downgrade because it hasn't passed heat protections for outdoor workers like the kind in legislation (SB 732) Republican Sen. Ana Maria Rodriguez proposed last year. The legislation died in its second committee.
The report also ranked conditions for working women, putting Florida 27th among the 50 states plus Puerto Rico and Washington. Not providing accommodations for pregnant workers, breastfeeding in the workplace and paid family leave dragged Florida's showing there.
The northeastern and western coastal states — Oregon, California, Washington state, the District of Columbia and New York — rank highest overall. States in the South, however, consistently dominate the basement rankings. North Carolina ranks the lowest. Mississippi, Georgia, Alabama and Texas also bring up the rear.