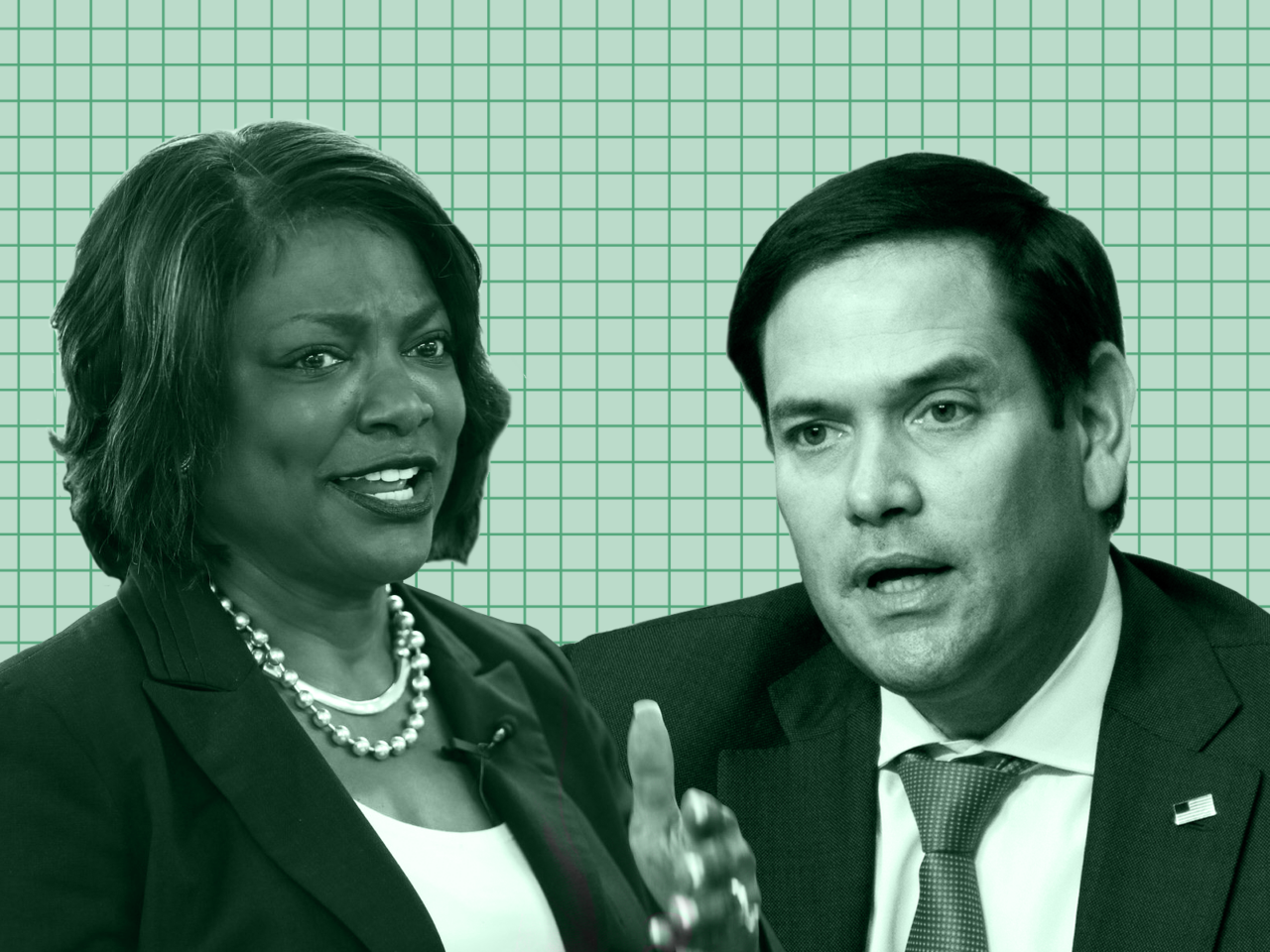 The poll found Demings growing in name recognition, but Rubio underwater in favorability.
A new poll from progressive groups shows U.S. Sen. Marco Rubio and Democratic challenger Val Demings virtually tied.
Liberal groups Progress Florida and Florida Watch polling a large number of voters and modeled its sample on a Republican-leaning mid-term electorate. The Senate race, though, remains close with Rubio winning 46% support to Demings' 45%.
That means the two-term Senator underperforms the generic ballot test in the same boll, that shows 48% of voters inclined to vote Republican in the midterms and 45% who intend to vote Democratic.
Pollsters for the Florida Communications and Research Hub surveyed 3,017 Florida voters between Aug. 25 and 30. The poll has a 1.78% margin of error.
Results were collected after Democratic primaries determined Crist as his party's nominee.
Perhaps as important as his standing against the Orlando Congresswoman, the poll also found Rubio well below a desired 50% threshold where incumbents want to be. And the results come out when Demings continues to out-raise Rubio in one of the nation's most competitive Senate contests.
For Demings, the near tie with Rubio represents a 7-percentage-point leap from the last Hub poll as far as name recognition.
Still, a polling memo from pollsters Geoff Puryear and Annika Ramnath said there's space for improvement. "She has room for definition, with 1-in-4 voters saying they are unable to rate her, including 17% of Democrats and 36% of NPAs."
But Demings has a net positive rating as far as likability, with 40% holding a favorable view and 34% iterated an unfavorable one. By comparison, Rubio remains underwater with voters, 52% of whom view him unfavorably and 43% who see him favorably.
"After more than 20 years in office as a career politician, Floridians know who Marco Rubio is and they don't like what they see," said Progress Florida Executive Director Mark Ferrulo. "As Floridians continue to learn more about Chief Val Demings and her record of keeping our communities safe, protecting access to abortion care, and fighting for working families, she is well positioned to send Sen. Rubio into the private sector this fall."