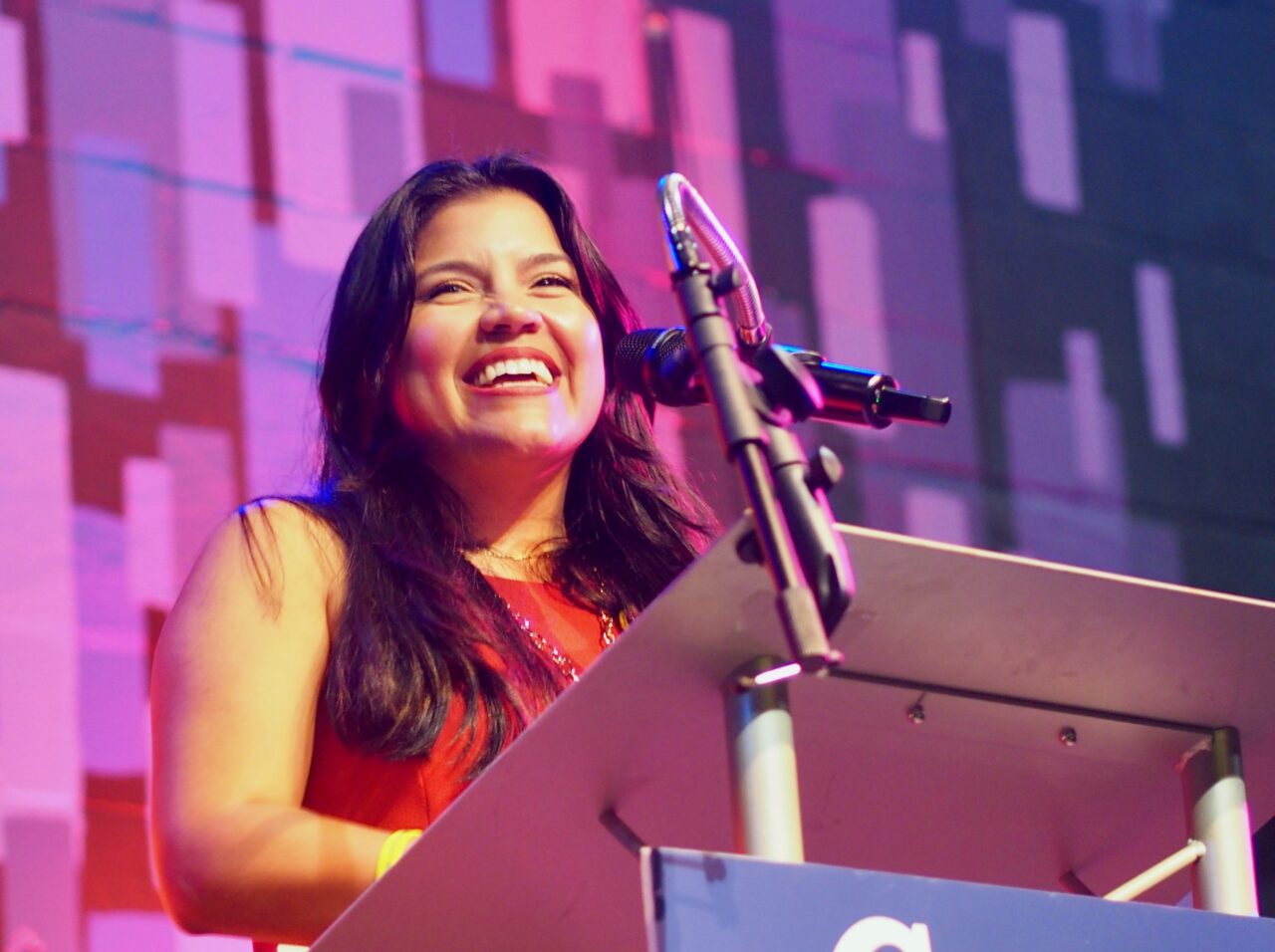 The organization supporting women politicians adds five more Florida candidates to its endorsements.
Declaring the coming Midterm Elections critical for the future of women's rights, the largest national political committee supporting female politicians endorsed five more Florida candidates Wednesday, including Charlie Crist's running mate, Karla Hernández.
Which way these races go could determine whether abortion remains a legal procedure in Florida, the leader of EMILY's List said. All the races the organization is weighing in on this time involve Democrats either trying to unseat an incumbent or in a race for an open seat. These new endorsements come after the organization released its pre-Primary list.
"Republicans have enacted an extreme abortion ban and will go further in their efforts to strip people of their right to choose, making the results of this upcoming election critical for the future of reproductive freedom in Florida," said EMILY's List President Laphonza Butler. "We know these pro-choice candidates will work hard to secure access to reproductive health care for Floridians across the state."
In the race to become the state's top executive, EMILY's List is backing the clear underdog. The Republican gubernatorial ticket's double-digit polling advantage over any Democrat, measured in April, has dropped to single digits. But Gov. Ron DeSantis and Lt. Gov. Jeanette Nuñez have the advantage over Crist and Hernández.
Besides Hernández, EMILY's List is also endorsing:
— Allison Miller, a former Pinellas-Pasco public defender, running to become the State Attorney for Florida's Sixth Judicial Circuit. The race has not appeared on a ballot since 1992, according to the Tampa Bay Times. The current top prosecutor for Florida's Sixth Judicial Circuit, Republican Bruce Bartlett, succeeded his boss in the job when Bernie McCabe died in office on New Year's Day.
— Sarah Henry, in House District 38, trying to unseat Republican Rep. David Smith, who is vying for his third term representing south Seminole County.
— LaVon Bracy Davis, in House District 40, facing Republican Nate Robertson in a contest for an open seat that represents northwestern Orange County.
— Katherine Waldron, in House District 93, competing for an open seat representing inland Palm Beach County, up against Republican Saulis Banionis.
The Republican-controlled Legislature this past Session passed the state's most restrictive law on abortion since the procedure became legal 50 years with the ruling on Roe v. Wade. The Legislature approved a ban on abortion after 15 weeks of pregnancy, with no exceptions for rape or incest. A new Supreme Court ruling in June made it clear that states could ban the procedure altogether.
DeSantis has promised to expand the protection of unborn life further, but he has not said exactly what he believes the next step will be.
Waldron, a businesswoman, said the importance of the abortion issue this coming election is one of the reasons she ran for office.
"I will fight for our rights and the rights of everyone to ensure we have access to health care and the right to choose what happens to our bodies," she said.