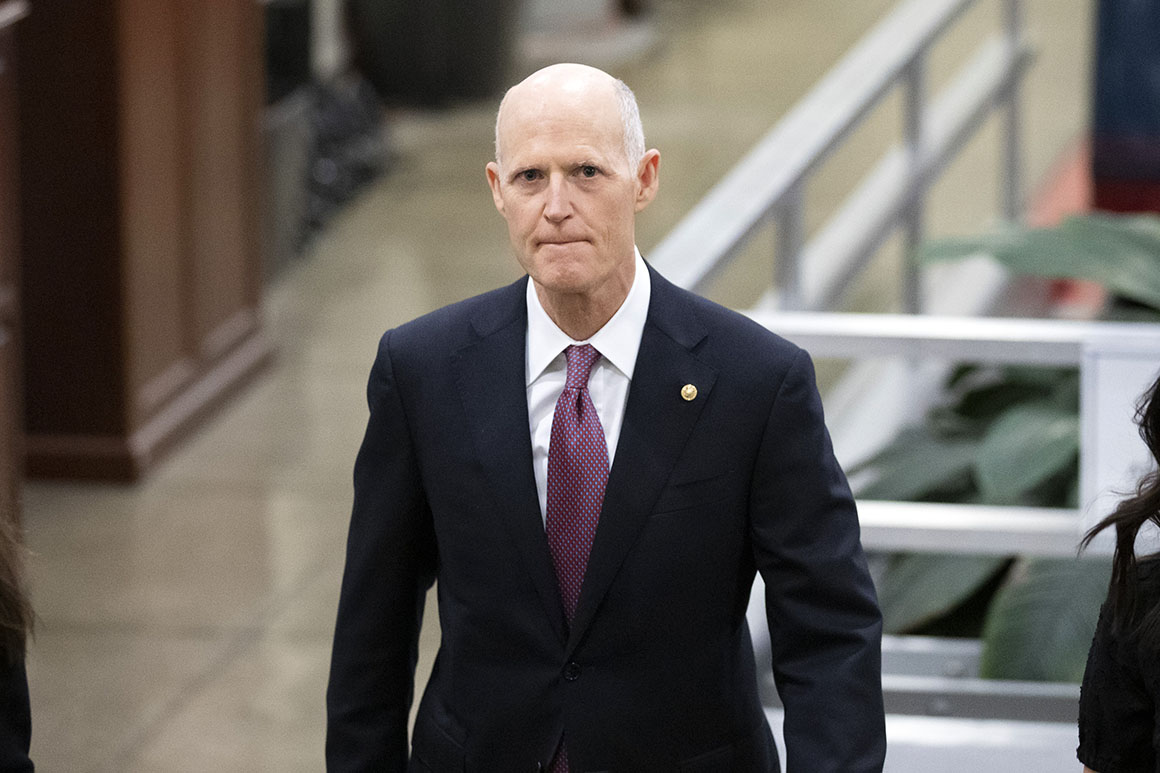 'Make sure their economy's good just like ours is.'
Florida politicians haven't been asked much about the abbreviated tenure of former British Prime Minister Liz Truss. But that trend was broken Friday morning, with U.S. Sen. Rick Scott fielding a question during a national interview, in which he proposed "helping" our "greatest ally" with its inflation issues.
"Here's what's important to me. They're our greatest ally. We've got to do everything we can to help them deal with their inflation like we're dealing with ours," Scott said, before criticizing the White House.
"What I don't understand about the (Joe) Biden administration is they're not even trying to get a free trade agreement done with Great Britain," Scott said. "We've got to help them succeed just like I want them to help us succeed. They're our greatest ally, and so I think we've got to do everything we can to help them. Make sure their economy's good just like ours is."
Scott made the comments on Sinclair Broadcasting's The National Desk. His description of the economy as "good" is interesting, given he has maligned the "broken" economy under President Biden.
Former Prime Minister Truss threw cold water on expectations that negotiations would heat up, telling media on Sept. 20 that there weren't "currently any negotiations taking place with the U.S.," with no "expectation that those are going to start in the short to medium term."
She announced her resignation Thursday, saying she couldn't "deliver the mandate" she was elected to fulfill.
Though Scott didn't have any dealings with Truss as Prime Minister, he had occasional opinions about policies of her predecessor, Boris Johnson.
He lauded as "the right move" the United Kingdom's decision to keep Chinese "Huawei out of the UK's 5G network" as "vital to ensuring Communist China can't steal their data and extend their influence across the world."
He also pressed Johnson to join him in a push to move this year's Olympic Games out of China, which didn't happen.
However, Scott has been willing to levy criticism. He castigated the former Prince Charles in 2019 for going to Cuba, and said he was going to get former President Donald Trump to talk him out of warming relations with the country.