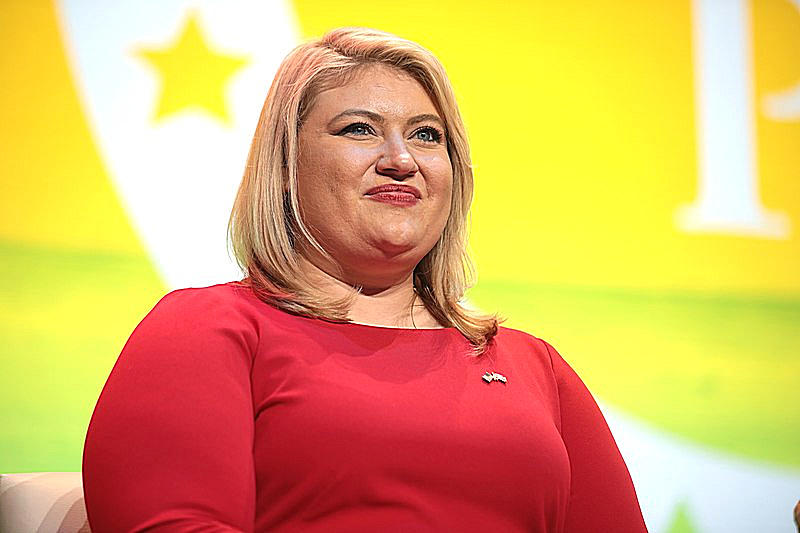 Cammack will return to Washington for a second term.
Republican U.S. Rep. Kat Cammack easily defeated Democratic challenger Danielle Hawk to win a second term representing Florida's 3rd Congressional District.
As of 8:40 p.m., the incumbent led with 58% of the vote. While there is more counting to be done, CD 3's partisan lean will not deliver Hawk the votes to come out on top.
Cammack's win was expected given the makeup of the district, which includes all or parts of Alachua, Baker, Bradford, Columbia, Dixie, Gilchrist, Hamilton, Lafayette, Levy, Marion, Suwannee and Union counties. Of those, Alachua and Marion — including the population centers of Gainesville and Ocala — account for two-thirds of the district's voters.
L2 voter data shows Republicans hold a 41.8%-35.6% edge in CD 3 voter registrations. Further, CD 3's third- and no-party voters tend to skew right. Under the new district lines, Donald Trump would have carried the seat by 20 points in the 2020 Presidential Election.
Though Cammack had a favorable district and the power of incumbency on her side, she also managed to field a strong fundraising operation. Through Oct. 19, the first-term lawmaker had raised more than $2.2 million and spent more than $1.8 million, entering the final stretch with about $364,000 in the bank.
A good chunk of that spending went toward TV ads, most of which struck the same tone of the "Pigs" ad that launched her former boss and predecessor, former U.S. Rep. Ted Yoho, into office a decade ago.
Cammack's 2022 creative focused on chickens. One spot included an invocation to "kick these dumb clucks out of the nest," referring to congressional Democrats. Another calls Democratic politicians "bird brains" who "invaded our lives," adding that Cammack is "no chicken" and will stand up to them in Washington.
Hawk's fundraising was paltry by comparison. Since her filing in March 2021 through Oct. 19, she had raised $76,399 and spent $49,881, leaving her with $11,193 on hand for the final three weeks of the race.
The budget left little room for ads outside of the occasional MailChimp email blast, and mostly covered payroll, swag and a kickoff party at Gainesville's Curia on the Drag. The raw acreage of CD 3 is doom for an Alachua-centered campaign. Though the county is home to 47% of CD 3 Dems, valuable pockets of voters live as far away as Jasper and Macleeny — more than an hour's drive.
Still, Hawk is an up-and-comer, and a losing campaign in CD 3 has proved to be a springboard for past Democratic nominees. The 2018 loser, Yvonne Hayes Hinson, rebounded from her 15-point loss to Yoho with a winning campaign for state House in 2020, and 2014 runner-up Marihelen Wheeler was later elected to the Alachua County Commission.
If Hawk's Gainesville infrastructure is sound and holds together past Election Night, she may well find herself in elected office in a cycle or two.