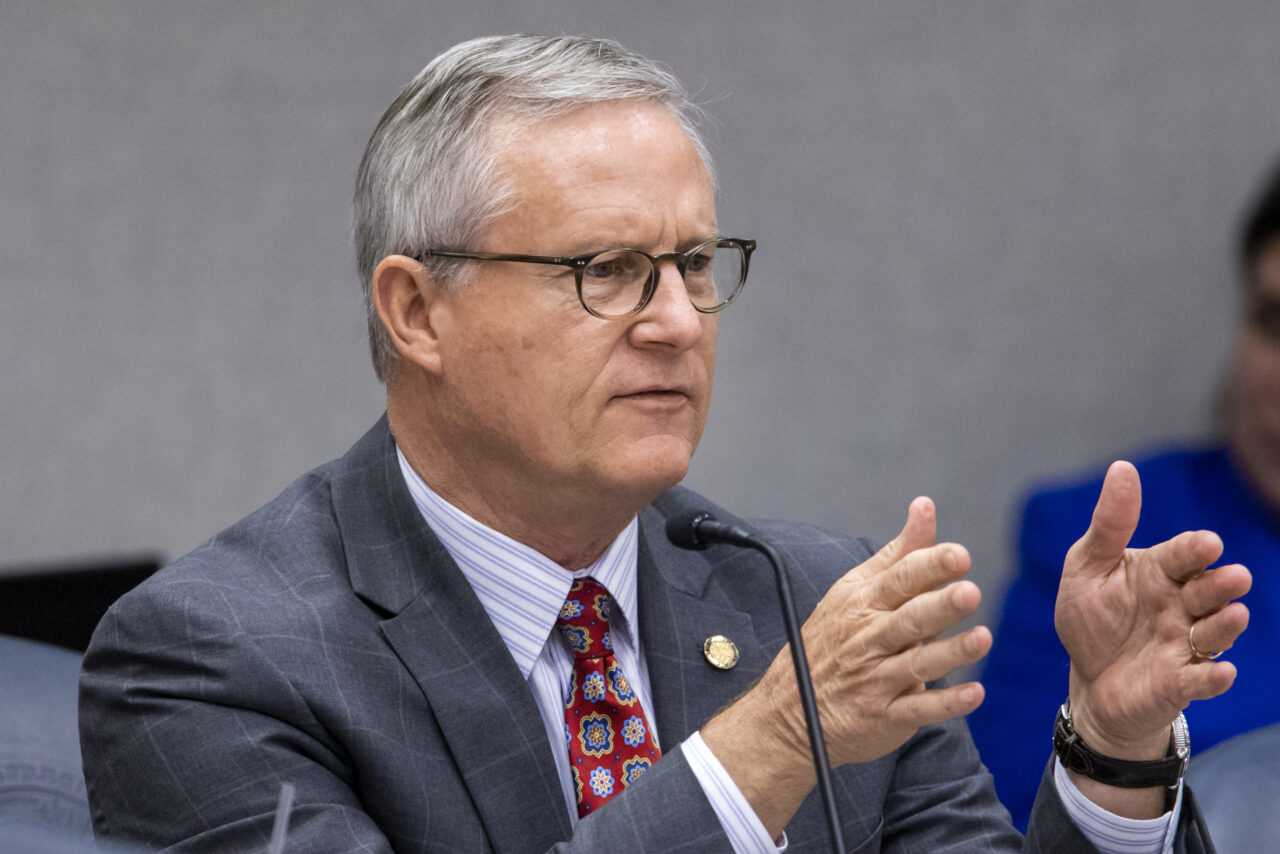 The Newberry lawmaker raised big for his final state House run.
Republican Rep. Chuck Clemons has won re-election over Democratic challenger Brandon Peters.
As of 8:45 p.m., Clemons led with 55% of the vote. There are not enough remaining ballots for Peters to come back.
Clemons now returns to Tallahassee for a fourth term representing the Gainesville area. He was first elected to the old House District 21 in 2016, succeeding now-Sen. Keith Perry and twice won re-election under those district lines
The Newberry lawmaker raised big for his final state House run, collecting nearly $350,000 through his campaign account and spending $218,000 of it as of Nov. 3. He also spent well over $200,000 from his affiliated political committee, Florida Shines, most of it shipped to incoming House Speaker Paul Renner's committee, Conservatives for Principled Leadership.
Peters did manage to raise more than $200,000 for his campaign and $27,000 for his committee, Friends of Brandon Peters, he was ultimately outspent two-to-one.

Just like the HD 21 contests of past years, Democrats had high hopes for the new HD 22. Voter registrations make it seem like a winnable seat on paper. ACRs are largely Democrats and they vote in high numbers — according to L2 voter data, five out of six HD 22 Dems over 25 cast a ballot in the General Election two years ago.
But the presence of the University of Florida and Santa Fe College, which have about 60,000 students between them, mutes townie turnout.
Pair that with high-propensity GOP voters in the affluent Gainesville suburbs such as Haile Plantation, as well as the deep-red Gilchrist and Levy counties, and Florida Democrats have a district that looks tantalizing in the classical sense — always in reach, never in hand.
That proved to be the case again in 2022, with Clemons among many Republicans who won big in theoretically competitive districts.
Clemons was expected to have an easier time defending the new district than the old one. In addition to 2022 being a Republican year, HD 22 is further to the right than the district it replaced — it went for Donald Trump at the top of the ticket in 2020 by a slight margin whereas the old district went for Joe Biden by about 2%.
In his fourth term, Clemons is likely to get desirable committee assignments — in his third term served as Vice Chair of the powerful Rules Committee and as the Deputy Majority Leader and Majority Whip.