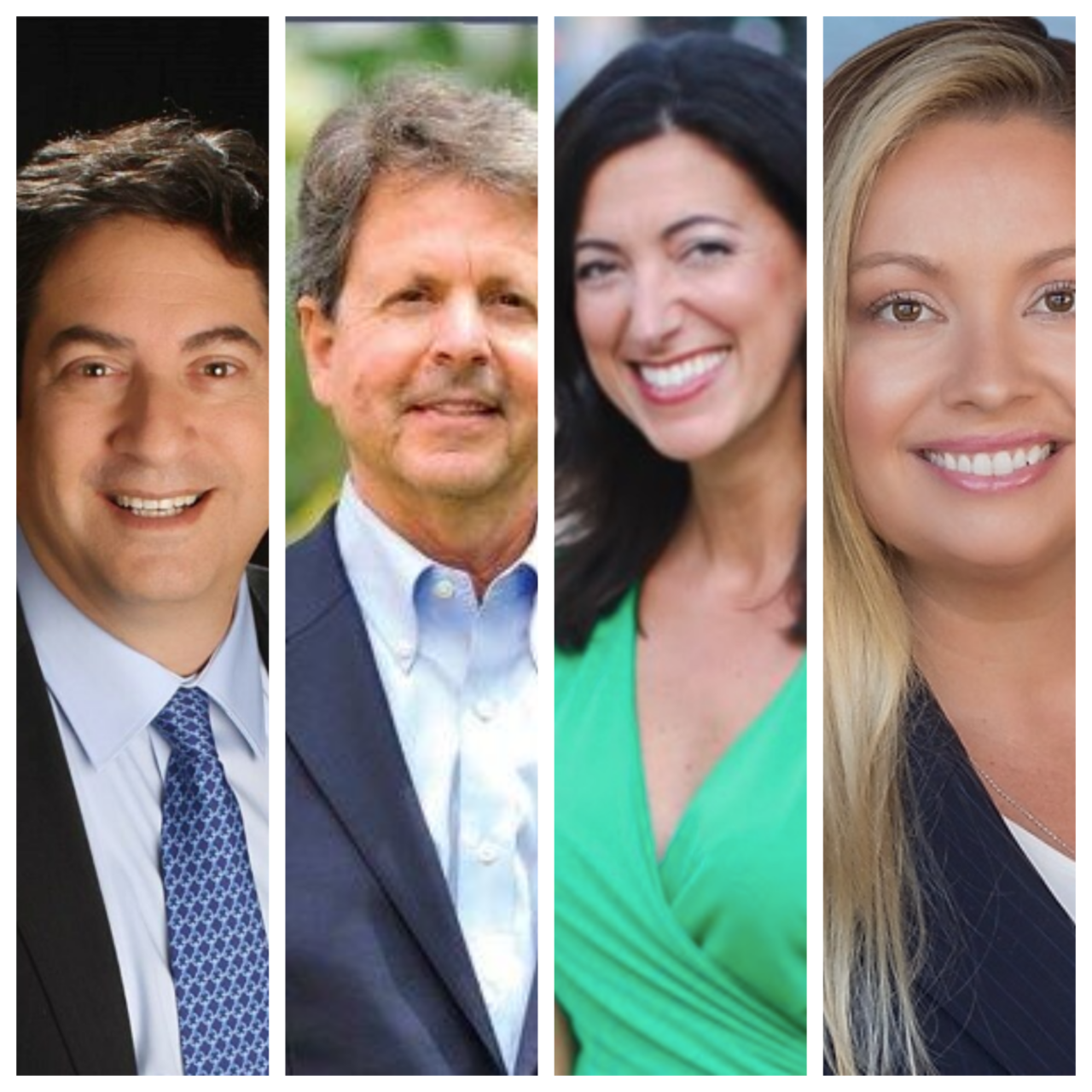 Robert Weinroth lost his bid for a second term on PBC Commission; longtime aide to Bill Nelson also loses.
Democrats usually rule when it comes to County Commission representation in Broward and Palm Beach counties — but Tuesday's results had some serious upsets.
Two Democrats who were largely expected to win seats on the Palm Beach County Commission were defeated. The one contest for Broward County Commission Tuesday that pitted a one-term Commissioner against a "qualified write-in candidate" went off as expected, though.
Palm Beach County Commission, District 4
Palm Beach County Commission Mayor Robert Weinroth, a Democrat, was upset in his bid for a second term, bested by Republican Marcia Smoak Woodward in her first bid for public office. Woodward won 52% of the vote to Weinroth's 48%, in unofficial results.
Weinroth, who had served on the Boca Raton City Council before his election to the County Commission, enjoyed broad support in collecting donations for a second term representing District 4, which stretches from the Broward-Palm Beach county line along the coast as far north as Lantana Avenue. He raised $387,000 to the $48,500 that Woodward raised.
Palm Beach County Commission, District 6
The contest to represent the agricultural swath of Palm Beach County on the Commission was a record-setter for a county-level race in the Democratic Primary contest — with more than $1 million spent combined. But Tuesday, the winner in that contest fell to a Republican challenger who put up $20,000 of her own money for the race.
Sara Baxter, a real estate broker, bested first-time candidate Michelle Oyola McGovern. McGovern beat Rep. Matt Willhite in the Democratic contest and was largely expected to roll to victory in the General.
Instead, Baxter topped McGovern, a former aide to U.S. Sen. Bill Nelson, 53%-47%, in unofficial results.
Between her personal account and her political committee, Team McGovern, McGovern raised $716,000 for her bid to represent District 6. McGovern shares that PC with her husband, who serves on the Wellington Town Council.
But only a small chunk of that came in after the Primary, about $67,000, and her six-figure spending before the Primary dwindled to just $18,000 since Aug. 23.
Baxter, meanwhile, raised nearly $99,000 for the entire campaign.
Palm Beach County Commission, District 2
Democratic Palm Beach County Commissioner Gregg Weiss handily won re-election to a second term Tuesday, besting his Republican challenger, Jeffrey Skene, with Weiss winning 56% to Skene's 44% of the vote, according to unofficial results.
It was close than expected, given the two candidates' lopsided fundraising. Weiss raised a total of $238,000, compared to the $12,840 that Skene raised.
Weiss is a retired marketing and sales executive who chose to settle in West Palm Beach after he and his wife sailed around the world, according to his website.
Skene, who did not list an occupation on his filing papers, simply listed "SSDA" from the federal government as a source of income. He was unavailable to media outlets who tried to interview him, such as The Palm Beach Post.
Weiss won the endorsement of both The Palm Beach Post and the Sun-Sentinel to represent the district that covers West Palm Beach, Haverhill, Atlantis and parts of Boynton Beach.
Broward County Commission, District 2
Broward County Commissioner Mark Bogen swatted away a write-in challenge from Sabrina Butler in District 2 to win a second term on the Commission. Bogen won 92% of the vote to Butler's 8% for his re-election, according to unofficial totals.
Bogen, a lawyer, vastly outraised Butler, drawing nearly $184,000 in donations to Butler's $3,500. Butler, mother of NFL player Darius Butler, was making her first bid for elected office.
Bogen had the endorsement of the American Federation of State, County and Municipal Employees.
District 2 sits in the northwest part of the county, encompasses Coconut Creek, the county's unincorporated area around the landfill and Florida's Turnpike, parts of Deerfield Beach, Margate, Parkland and Pompano Beach.