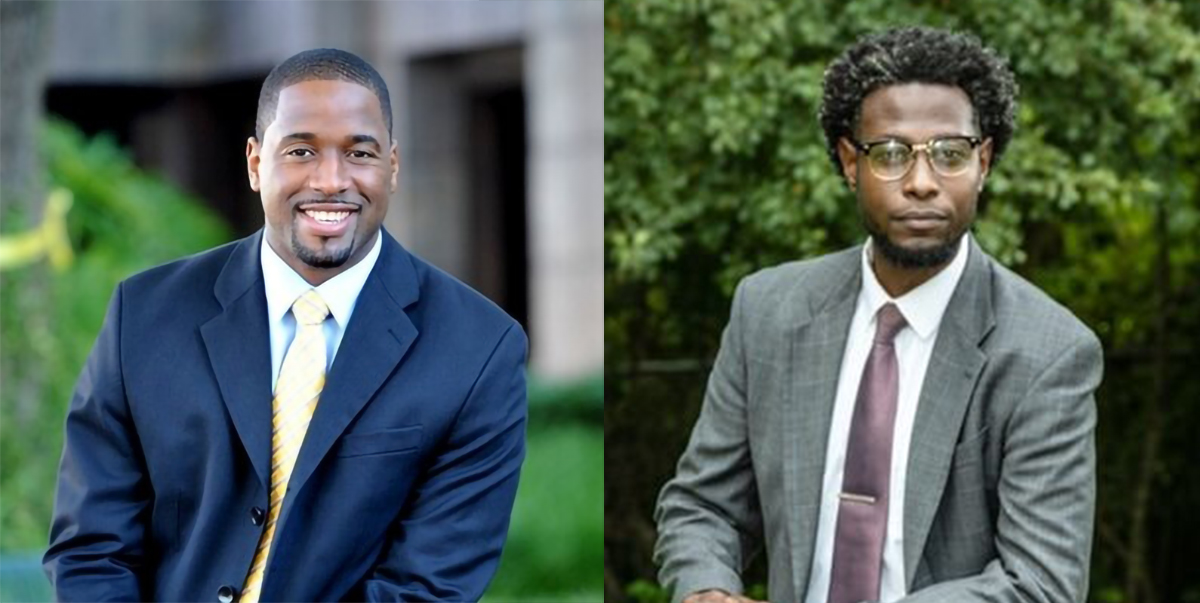 Maddox will keep hold of his at large seat on the Commission for a fourth term.
Nick Maddox was re-elected to his fourth term on the Leon County Commission, winning 53% of the vote and maintaining a 6-point lead over challenger Josh Johnson with 99% of precincts reporting late Tuesday night, according to the Leon County Supervisor of Elections results.
Maddox, a former Florida State University football player who won the national championship in 1999, won despite the emergence of allegations of sexual harassment lodged by a former employee of the Boys and Girls Club nonprofit when he was executive director there. He resigned his position in August 2021 and the allegations were made public in February.
The seat is one of two at large seats in the seven-member Commission.
Johnson is a teacher at Godby High School who criticized Maddox's backing of most new developments and a controversial deal to spend $27 million on improvements to Florida State University's Doak Campbell Stadium.
Johnson and other critics have said FSU could've raised the money through other sources and the money should have been spent on other projects to diversify Leon's economy. Maddox defended his record as benefiting local communities and helping them grow economically.
Maddox has served on the Commission since 2010 and currently serves as Vice Chair. He touted his experience on the campaign trail, contrasting it with that of Johnson, who hasn't served in local government.
Although Maddox won the most votes in the four-way Primary contest in August with 43% of the electorate backing him, he was pushed to a runoff by Johnson, who won 31%, because he didn't receive more than 50% of the vote. Rudy Ferguson Sr. received 16% and Dominique Zumbo received 10% in the Primary.
It was Ferguson who later gave Maddox a curious endorsement shortly after the Primary. He backed him despite the fact the person who made the allegations against Maddox is a family relative of Ferguson's.