Nearly all seats were up for election due to redistricting.
In an unexpected twist, the Hillsborough County Commission has flipped red. 
Two Democratic incumbents — Mariella Smith and former chair Kim Overman — suffered shocking losses after a historic red wave flooded the blue county.
Before Tuesday night, the commission had a 5-2 Democratic majority. Once new members are sworn in, Republicans will outnumber Democrats, 4-3. 
For reference, Democrats outnumber Republicans in the county by 52,530 voters. By the numbers, Democrats have 342,601 registered voters (37%), Republicans have 290,071 registered voters (31%), and 292,219 voters are non-partisan or third party.
With nearly all the seats up for election due to redistricting, several Hillsborough County Commission incumbents ran — and lost — against familiar faces this year.
That's all except District 6, represented by Commissioner Pat Kemp, a Democrat who will not face re-election until 2024.
One Commissioner went unopposed in her re-election bid — Democrat Gwen Myers, who will continue to serve the District 3 seat after qualifying without opposition.
In District 4, Republican Michael Owen took the seat in the Primary after defeating Noelle Licor. He faced no General Election opposition, sending him straight to the seat to replace Commissioner Stacy White, who is leaving office because of term limits.
That left Districts 1, 2, 5 and 7 for the ballot box.
Here's the roundup: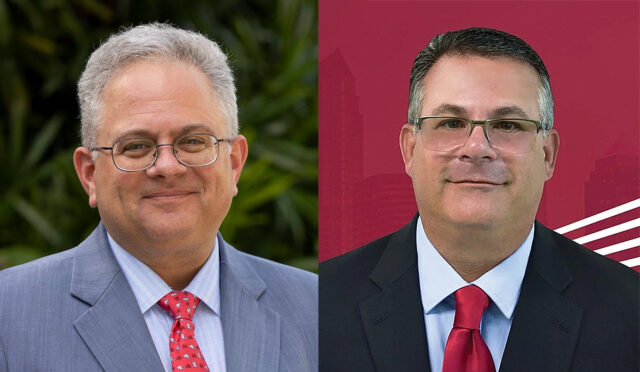 District 1
Democratic incumbent Harry Cohen narrowly beat Scott Levinson after wrapping up his first term on the Hillsborough County Commission — the race was a close call, with the two separated by 803 votes.
Just like his first run, Cohen faced Republican Levinson, who mustered 49.66% of the vote to Cohen's 50.34%, with all precincts reporting. The total was not within the 0.5% margin that triggers an automatic recount.
Cohen had an incumbent advantage, and redistricting has changed the partisan makeup of District 1 — now, the district leans blue, with Democrats outnumbering Republicans by about 12,500 voters, according to recent district voter statistics. But, there's also a large bloc of nonpartisan voters, which make up about 32% of the district, as compared to Democrats' 37% and Republicans' 31%.
The newly drawn district includes South Tampa and MacDill Air Force Base, as well as Davis Islands and Downtown Tampa/Channelside. The district also stretches to Seminole Heights, West Tampa, Town 'N' Country and Westchase.
Before his election to County Commission, Cohen served two terms on Tampa's City Council before finishing third in the 2019 Tampa mayoral election. He was elected to the County Commission in 2020.
Levinson is a local business owner who has worked in seafood and meat distribution for over 20 years, in addition to his long history of volunteer service.
As for fundraising, Cohen dominated the race with over $500,000 amassed between his campaign and affiliated political committee, Hillsborough Together. Levinson trailed behind with $28,125 collected since launching his campaign.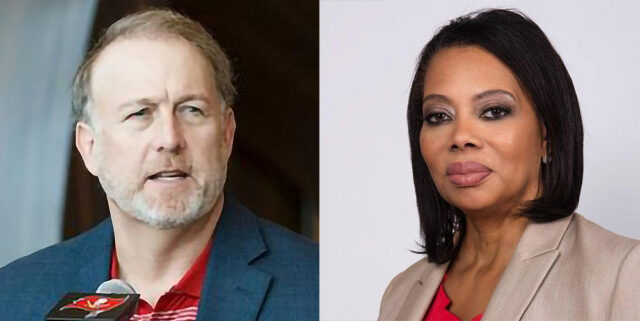 District 2
Like Cohen, incumbent Republican Ken Hagan also faced familiar opposition for the District 2 seat in Democratic candidate Angela Birdsong.
Hagan was ultimately victorious, taking 56.79% of the vote to Birdsong's 43.21%, with all precincts reporting according to the Hillsborough County Supervisor of Elections Office.
Redistricting shifted the District 2 area west, cutting out some right-leaning areas of the county around Mango, Valrico and Antioch. It also extends the district slightly south, pulling in some bluer areas around the University of South Florida. District 2 now consists of 81,269 Democrats, 73,230 Republicans and 71,761 nonpartisan or third-party voters.
While Birdsong may have had voter numbers on her side, Hagan had the dollars.
The incumbent raised $484,985 since launching his campaign. Birdsong, on the other hand, collected $75,480.
Hagan has spent years on the County Commission. He first represented District 2 from 2002 to 2008 and was later elected to represent District 5 from 2010 to 2014. He also has been ranked as one of the most powerful political players in the area.
In 2018, Birdsong lost to Hagan by fewer than 5 percentage points, or almost 6,500 votes. Hagan raised about half-a-million dollars for the race, while Birdsong, who works in health insurance, raised little more than $30,000.
Hagan and Birdsong skipped Primaries this year, heading straight into the General Election ballot.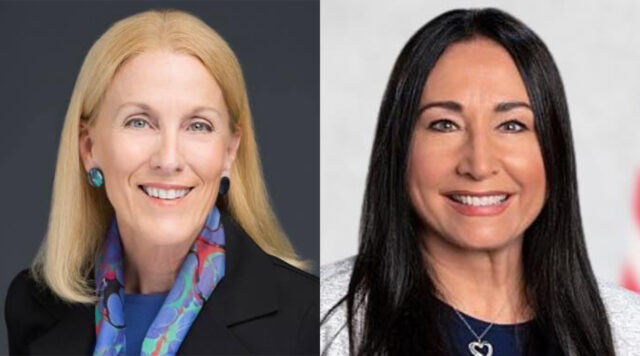 District 5
In District 5, Republican Donna Cameron Cepeda unseated Democratic incumbent Mariella Smith.  
Cepeda collected 52.98% of the vote, compared to Smith's 47.02%, with all districts reporting.
"All the glory to God. Thank you everyone. It is an honor to serve the people of Hillsborough County Florida. God bless you all," Cepeda wrote in a Facebook post.
Cepeda is an army veteran and author, with experience in finance. She describes herself as a "constitutional conservative." Her platforms listed on her campaign site include bolstering border security, banning abortion access and stopping the "transgenderism agenda," which Cepeda elaborates as the "indoctrination of our children in our schools."
Smith was elected to District 5 in 2018, becoming known as an environmental advocate during her tenure.
Smith outraised her opponent Cepeda, collecting $217,684 since starting her re-election campaign. Cepeda, on the other hand, raised just $21,291.
But, fundraising did no good in this race for the countywide district, where Republicans dominated Democrats.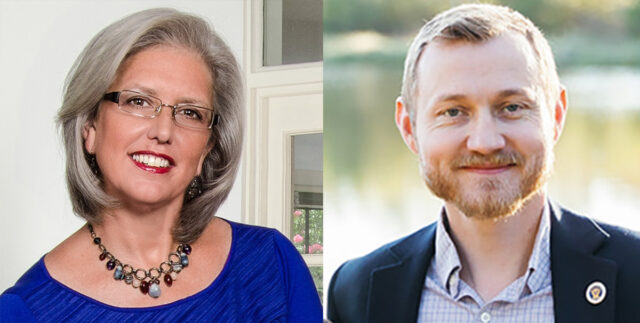 District 7
Incumbent Democrat Kim Overman lost the District 7 seat after serving as the board's Chair since November 2021. Overman, who was first elected to the countywide seat in 2018, lost to Republican Joshua Wostal.
Wostal earned 52.61% of the vote, while Overman gathered 47.39%.

"Thank you, Hillsborough County! You showed up and made your voices heard early and on Election Day. You said "No" to more tax increases and "Yes" finally fixing our crumbling roads," Wostal said in a Facebook post. :I'm humbled by the support and am ready to fulfill my pledge of working for all of Hillsborough County residents to end the wasteful spending, stop the tax hikes, and fix our infrastructure."
Wostal is a Navy veteran and UPS store owner. He campaigned on lowering taxes for Hillsborough County residents by cutting spending and focusing on fixing local infrastructure. 
Overman is a local business owner.
Overman flaunted her power as an incumbent in the fundraising game, collecting $233,892 since launching her re-election campaign. Wostal has amassed $92,799 since the start of his campaign, ultimately proving successful.