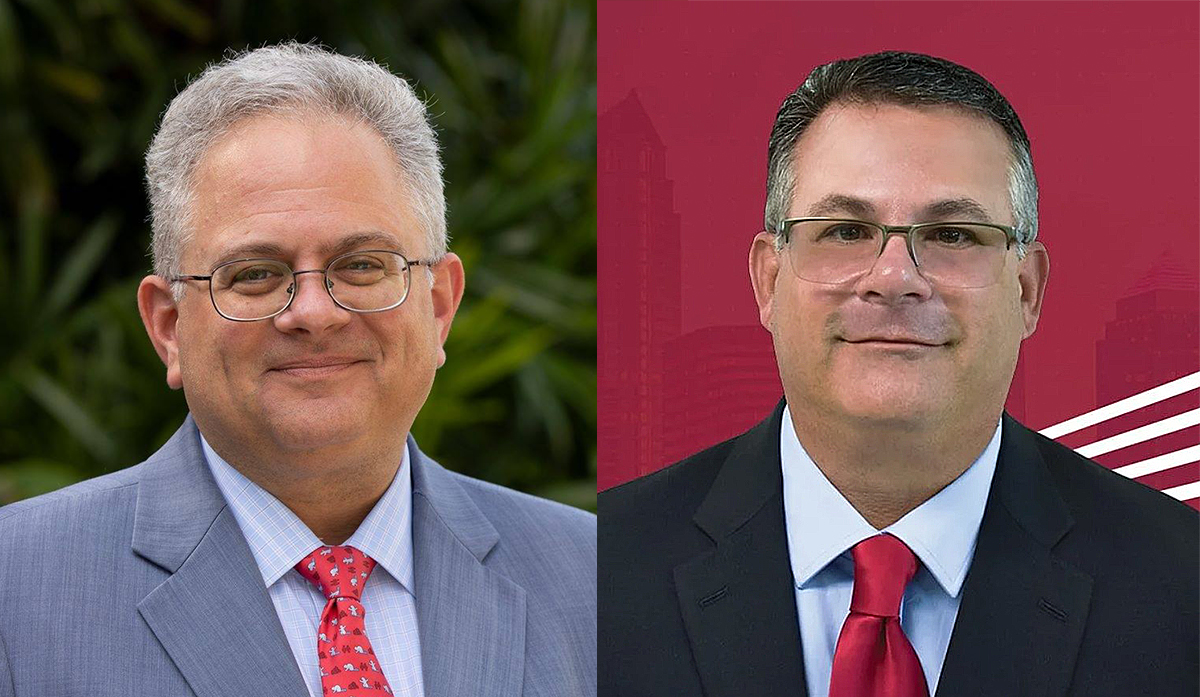 Cohen won the 2020 contest against Scott Levinson by just 1.4 percentage points.
Hillsborough County Commissioner Harry Cohen is facing a familiar challenger this Election Day.
The Democratic incumbent is seeking re-election for the District 1 seat after wrapping up his first term on the Commission. And, just like his first run, he faces Republican Scott Levinson for what's a rematch of 2020. In that prior race, Cohen only beat Levinson by 1.4 percentage points.
But Cohen has a slight advantage this time around.
Redistricting has changed the partisan makeup of Hillsborough County Commission District 1. The newly drawn district includes South Tampa and MacDill Air Force Base, as well as Davis Islands and Downtown Tampa/Channelside. The district also stretches to Seminole Heights, West Tampa, Town 'N' Country and Westchase.
Now, the district leans blue, with Democrats outnumbering Republicans by about 12,500 voters, according to recent district voter statistics. But, there's also a large bloc of nonpartisan voters, which make up about 32% of the district, as compared to Democrats' 37% and Republicans' 31%.
Cohen also holds a strong fundraising edge, having amassed $203,444 since launching his re-election campaign — and spending nearly all of it ($197,512). Levinson, on the other hand, has only raised $23,535, and has spent $20,647, leaving a significant financial gap between the two.
Cohen served two terms on Tampa's City Council before finishing third in the 2019 Tampa mayoral race. He was elected to the County Commission in 2020.
The freshman Commissioner has earned endorsements from Greater Tampa Realtors, Teamsters Local 79, the Florida chapter of the Service Employees International Union, the Tampa Police Benevolent Association, Equality Florida, AFL-CIO's West Central Florida Labor Council and Hillsborough County Firefighters Local 2294.
Levinson is a local business owner who has worked in seafood and meat distribution for over 20 years, in addition to his long history of volunteer service. He has been endorsed by the Log Cabin Republicans of Tampa, the Republican Liberty Caucus of Hillsborough County and the controversial conservative activist group, Community Patriots.
Neither candidate had a Primary Election challenger, sending them straight to their General Election rematch in November.