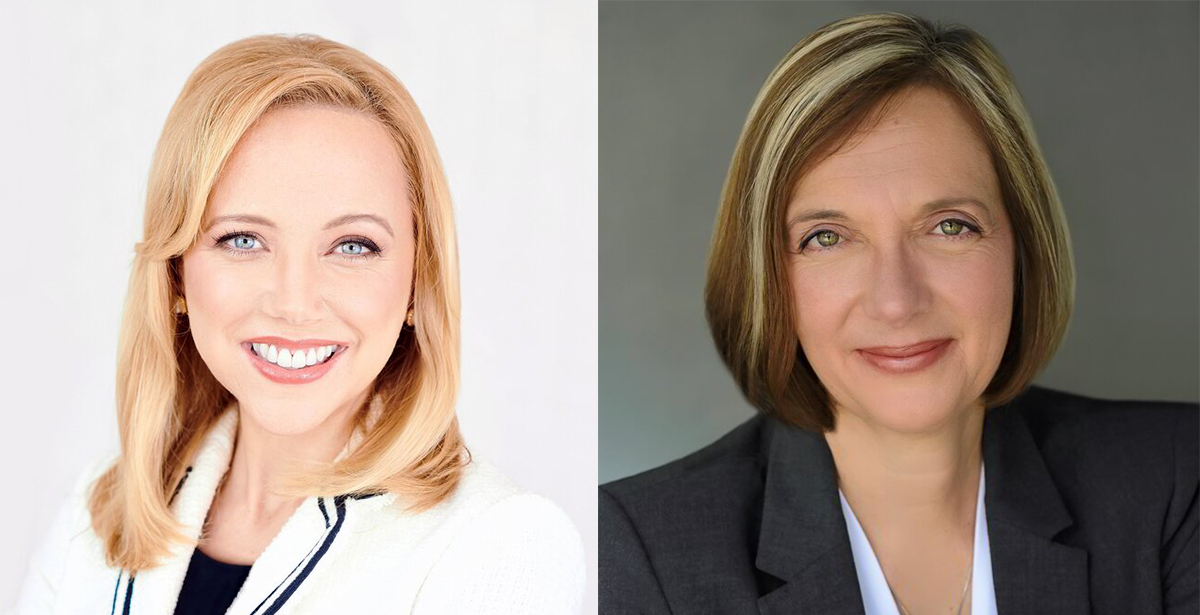 The Republican thinks district voters may hold remorse for backing Joe Biden.
A north Seminole County district puts a familiar name on the ballot but with a different candidate.
Lake Mary Republican Rachel Plakon runs in northern Seminole County in the redrawn House District 36, about half of which falls in a district previously won by husband and retiring Rep. Scott Plakon. But it's also a seat where Democrats hold a numeric edge, giving hope to Democrat Deborah Poulalion.
Plakon won a Republican Primary earlier this year in the open seat, beating Rich Santos and Angel Perry after taking 65% of the vote. Poulalion, meanwhile, won a Democratic contest against Rod Joseph, who ended up endorsing Plakon shortly after the Primary.
Over the course of the race, Plakon dominated in fundraising, with $348,420 in total contributions, compared to Poulalion's $42,051. Through Nov. 3, Plakon still held $87,439 in cash-on-hand to spend in the final days of the race, including $10,100 in candidate loans, while Poulalion was down to $4,588.
The state GOP devoted significant resources to holding the seat. The Republican Party of Florida gave $49,000 in cash to Plakon and thousands more in in-kind support.
But this is still a seat where a majority of voters, about 51.42%, supported Democrat Joe Biden in the 2020 election, while 47.23% backed Republican Donald Trump. As of the closing of voter rolls for the Nov. 8 election, registered Democrats also outnumber Republicans 43,619 to 40,439, with 38,232 no-party voters also on the books.
But Plakon believes a number of voters who went for Biden two years ago likely feel some buyers' remorse now. "I think a lot of people thought they were getting a moderate," Plakon said. "But Joe Biden is not a moderate. My opponent is also running as a moderate but will not be a moderate."
Poulalion, for her part, offers a different outlook and has considered the actions of the Republican-controlled Legislature as extreme. A research analyst by trade, she said it's important to stop policies that harm Floridians.
"One of the mailers that went out was about how bad it was Deb Poulalion praised the decency of Joe Biden," she said. "I am proud to be associated with the word decency."
A former candidate for Seminole County Supervisor of Elections, she wants to advocate on behalf of voters at a time when access to the polls appears under attack. She has also spoken out against a 15-week abortion ban just signed by Gov. Ron DeSantis. She has raised alarms about the potential of the Legislature next year delivering DeSantis an outright abortion ban.
"This is an election about issues, so I support a woman's right to choose, I respect the LGBTQ+ community, I support gun safety legislation, and my opponent does not," Poulalion said.
Plakon stands by her views but believes the election will come down to economic issues.
"I understand families are struggling now, even some in the community even though Florida is the best state to live in now as far as freedom and as far as the best economic climate," she said.
"I'm running against the failed Democratic policies of the Biden administration. On Nov. 8 people have a choice whether to keep the same pain at the pump, higher tax policy and radical ideas that got us here, which are the same policies my opponent supports."