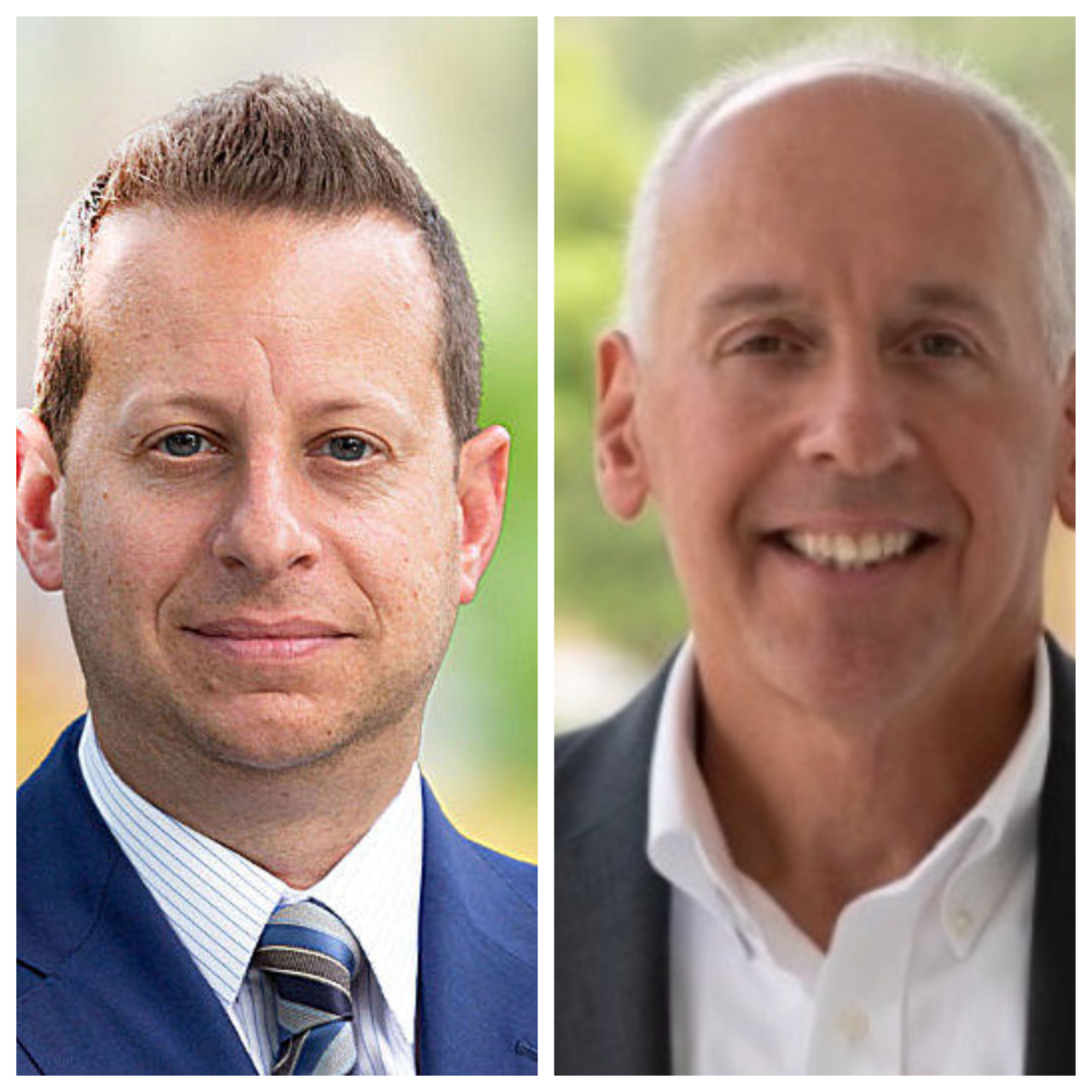 Moskowitz's election to Congress follows an ascent through local and state government roles.
Democrat Jared Moskowitz got by the opposition and won the right to represent South Florida in Congress.
The unofficial results show Moskowitz secured 53% of the vote compared to 45% for Republican Joe Budd, a Boca Raton financial planner. Two no-party candidates, businesswoman Christine Scott and former CIA agent and military veteran Mark Napier  drew 1% and 0.4% of the vote, respectively. That was with 121 of 182 precincts reporting unofficial results.
Moskowitz will succeed Democratic U.S. Rep. Ted Deutch, who is retiring from Congress to become CEO of the American Jewish Committee. Deutch's retirement announcement touched off a flurry of speculation about who might take his seat, but support quickly coalesced around Moskowitz, who's been ascending through various levels of government, starting with winning a seat on the Parkland City Commission at the age of 25.
His roll through the General Election was widely expected after winning 61% of the vote among six Democratic candidates in the Primary. Florida's 23rd Congressional District, which stretches from Boca Raton to Fort Lauderdale, leans Democratic, with voters here in 2020 electing President Joe Biden by 13 percentage points. That's according to Matt Isbell, an elections data analyst with MCI Maps.
But the election cycle featured a glimmer of hope for the Republican opposition. In a reflection of the red wave potential, election prognosticator Sabato's Crystal Ball inched CD 23 to the right, from "Safe Democratic" to "Likely Democratic" with less than a week to go before the election. Budd won slightly more votes than Moskowitz in the Palm Beach County results.
Moskowitz went into the election with the full-throated endorsement of both the Sun-Sentinel and the Palm Beach Post, drawing outside donations of more than $1 million, as compared to his closest competitor's $100,000 in donations. Moskowitz also courted plenty of endorsements from both local politicians and national Democratic stars.
Moskowitz, an alum of Marjory Stoneman Douglas High School, was representing northwest Broward County in Tallahassee when his alma mater became the site of the state's worst school shooting, leaving 17 dead.
His speech for passing gun control measures is widely credited for putting Florida ahead of most states in stopping those younger than 21 from buying military-grade weapons. Putting those measures in place throughout the whole country is one of his congressional priorities.
Moskowitz has endured criticism from the more progressive parts of his party for working with Gov. Ron DeSantis. He received national attention after DeSantis appointed him to be the state's Director of Emergency Management. Moskowitz earned the nickname "Master of Disaster" for crafting the state's response to a lineup of hurricanes and then the state's rollout for vaccine distribution in the wake of the COVID-19 epidemic.
Moskowitz, now serving on the Broward County Commission after DeSantis appointed him to fill an unexpired term there, had declined to debate with Budd, saying he did not want to allow Budd a platform to advance his "inflammatory rhetoric and dangerous disinformation." Budd, however, clearly stated he does not deny that Biden is the duly elected President of the United States.