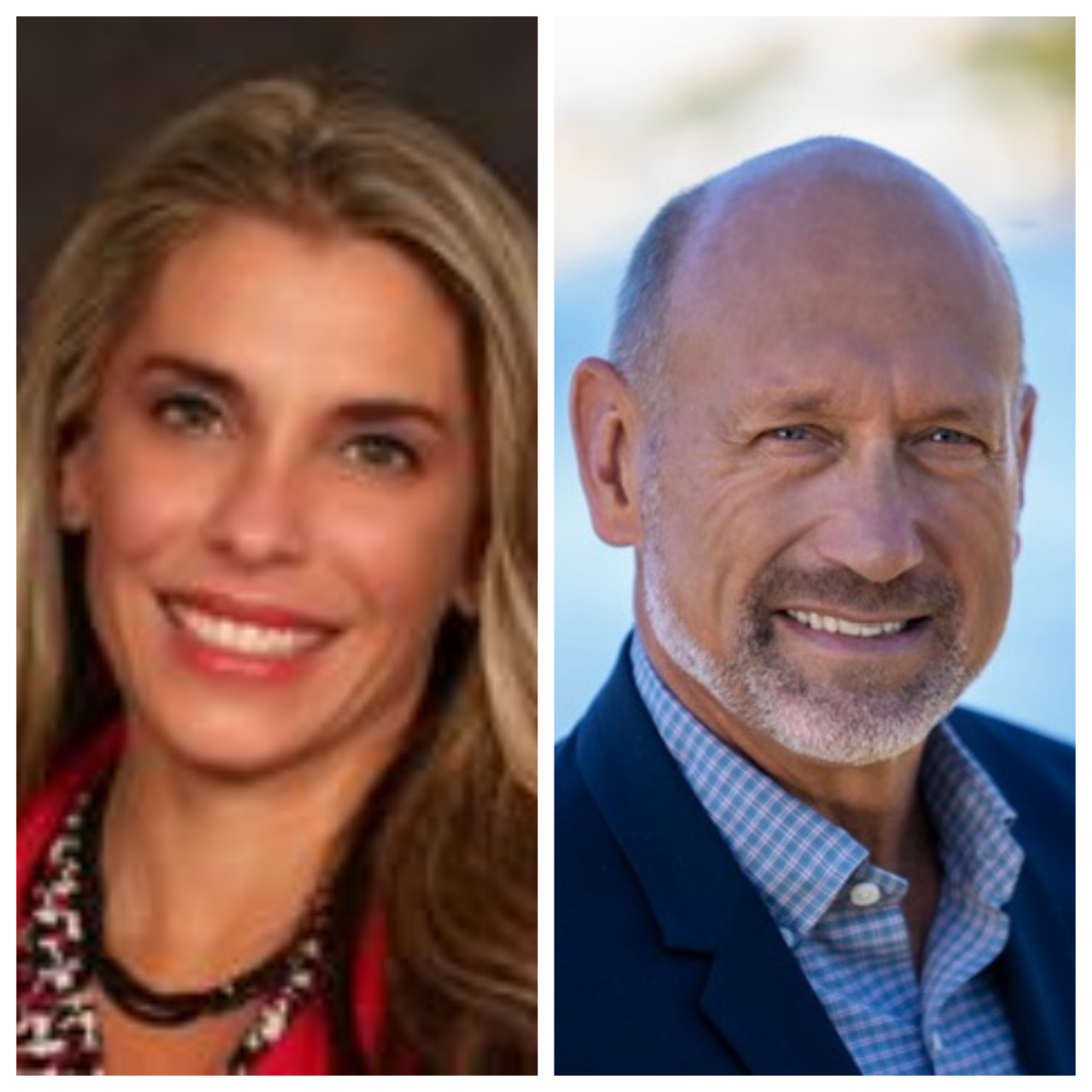 The election follows tumultuous year for country's sixth-largest school system.
After the most tumultuous year of any elected Board in the state, the Broward County School Board has four new members.
Allen Zeman, in his first try for elected office, defeated suspended Board member Donna Korn by 2.8 percentage points in the runoff election to determine who will serve on the Board's at large seat.
Zeman, an economist and consultant, was leading Korn, who works as a real estate broker, by 13,106 votes with all but two of 355 precincts reporting, unofficial results show. Wednesday morning, before all the results were in, Zeman said he expected the remaining precincts' results would solidify his win.
"I think the race is over, but I have not heard from my opponent," he said.
On her Facebook page, Korn offered a "heartfelt thank you" to all her friends, family and supporters who have stood with her through the years while she served on the Board.
"My passion for public education & child advocacy is part of my core & I look forward to the next chapter of my public service to our community," she wrote. "I wish all the newly elected Board Members great success as they help shape the focus & direction of public schools for our kids."
The question of whether Korn would take her seat if elected had dogged the campaign. And Zeman had argued that a vote for Korn would be a vote for another DeSantis appointee on the Board in the Democratic stronghold. The Governor's Office has remained silent — not responding to questions about whether Korn would be suspended again as she was in August, days before she won the most votes in a four-person field of candidates in the Primary.
Korn was one of four Board members the Governor suspended after a grand jury report found they had "engaged in acts of incompetence and neglect of duty" in failing to press for completion of the work voters authorized in an $800 million facilities bond.
After her suspension, Korn pressed on with the runoff election, however, contending that DeSantis would respect the will of the voters. She was the chosen candidate of the Broward Teacher's Union and received endorsements from a slew of big names in the Democratic Party, such as former state Agriculture Commissioner Nikki Fried, Rep.-elect Jared Moskowitz, and state Sen. Shevrin Jones, who represents the Miami area, according to her website.
But Zeman, who also identifies as a Democrat, says a vote for Korn will be a vote for another two-year DeSantis appointment on the Board in the Democratic stronghold. He's raised three times the amount she did and his endorsements come from the Mayors of Coconut Creek, Coral Springs, Fort Lauderdale and Parkland, in addition to other local officials.
Zeman said he's ready to move forward and welcomes scrutiny of the Board's actions.
"All my thoughts are focused on our agenda and what we will do for the kids moving forward," he said. "I welcome a lot of attention on public schools."
The tumult that resulted in the Board suspensions and a Board made up of a majority of DeSantis appointees is among the aftershocks of the 2018 Parkland school shooting that left 17 dead at Marjory Stoneman Douglas (MSD) High School.
A grand jury was convened to investigate what went wrong and its study went far beyond the reasons why the shooter was able to go on a bloody rampage inside the school, however. Their investigation shifted to facilities improvements that voters authorized in 2014. And the alarm system at MSD was on that list.
DeSantis also suspended School Board members Ann Murray and Laurie Rich Levinson, whose terms were expiring when they opted not to seek re-election. Another runoff School Board election voters considered Tuesday was to replace Rosalind Osgood, who left the Board to run for state Senate.
For those seats, unofficial results showed:
— In District 1, Rodney "Rod" Velez, a community activist who has worked in construction, bested Marie Murray Martin, a school district employee who is also the daughter of suspended Board member Murray. Unofficial results show the tally was 52%-48%.
— In District 5, Jeff Holness, who runs a student tutoring business franchise garnered more votes than Ruth Carter-Lynch, a member of the county Education Facilities Committee. The vote was 54%-46%, according to unofficial results.
— Brenda Fam, a Davie lawyer will represent District 6 on the Board, after she bested Steven Julian, a master's degree candidate at Nova Southeastern University, winning 52% of the vote as compared to Julian's 48%.
Torey Alston, who served in the DeSantis administration and became a DeSantis appointee to the Board, will represent District 2 for two more years to fill out the unexpired term of Patricia Good, another suspended Board member.
The new Board overseeing the country's sixth-largest school district will be deciding the fate of Superintendent Vickie Cartwright. The DeSantis-majority board had considered firing her even though her tenure in Broward County began after the dereliction of duty found by the grand jury. She was given 90 days to improve on 15 criticisms, including leadership, judgment and decision-making, according to CBS Miami.