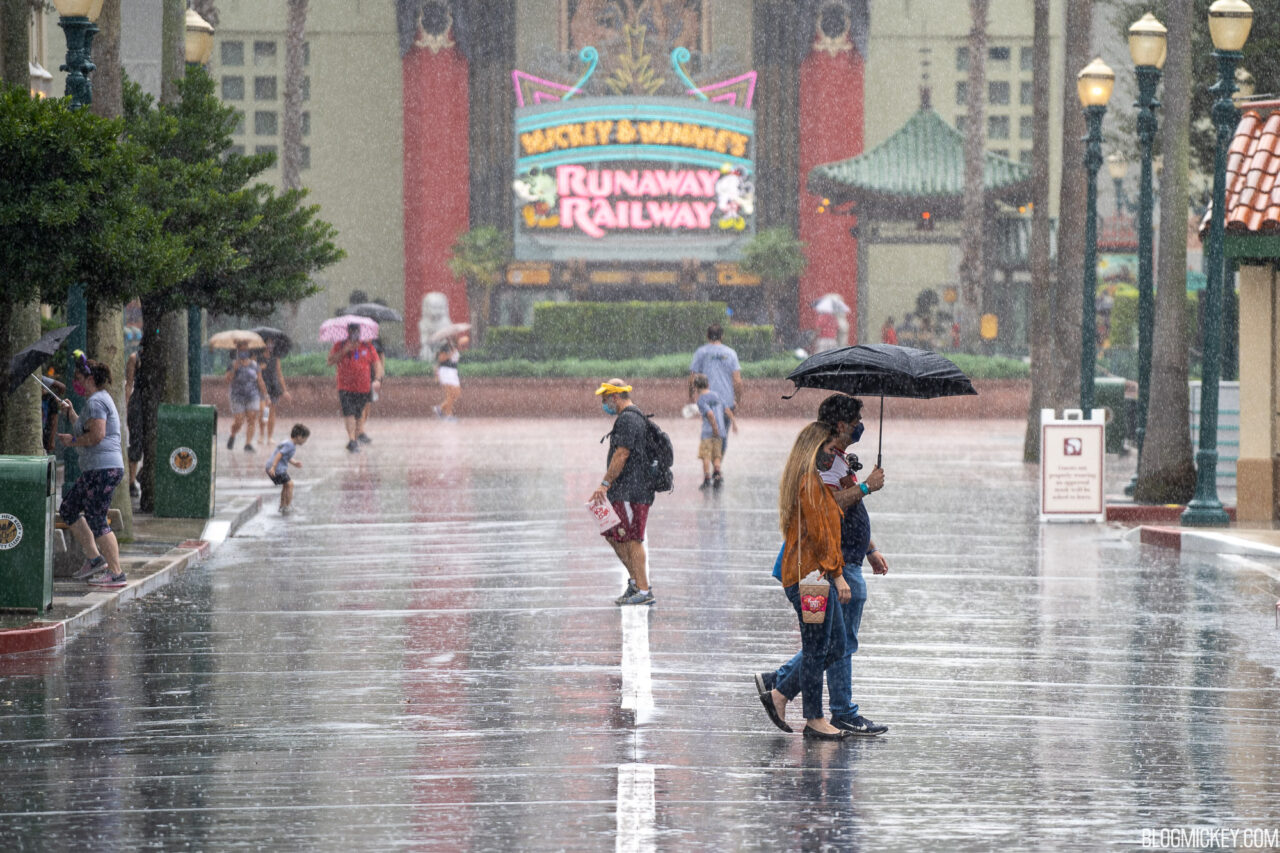 The Walt Disney Company's revenue earnings fell short of Wall Street's estimates.
Hurricane Ian took a $65 million swipe from The Mouse, Disney executives said Tuesday.
"That was a $65 million drag on the quarter," Disney's chief financial officer Christine McCarthy said as the company released its fourth-quarter earnings revealing the cost of Disney World shutting down for two days in late September.
Disney CEO Bob Chapek praised his cast members "who went above and beyond to help keep our guests safe and entertained during the storm."
Chapek and McCarthy didn't bring up Florida's latest weather concern — the pending Tropical Storm Nicole that is forcing the Orlando International Airport to stop commercial flights at 4 p.m. Wednesday.
Despite Hurricane Ian, Disney's Parks, Experiences and Products Division generated $7.4 billion in quarterly revenue, a 36% spike compared to a year ago. McCarthy called it a "stellar quarter" for the parks division.
Overall, however, the Walt Disney Company's revenue earnings fell short of Wall Street's estimates and the company's stock fell under $100 per share during after-hours trading immediately following the earnings call.
The crowds and demand to go to Disney World are strong, Disney leaders said.
More than half of Mickey's Very Merry Christmas Party dates — a special ticketed event at the Magic Kingdom — are sold out leading up to the holidays, Chapek said. Tickets went on sale starting June 30 for hotel guests and July 7 for everybody else.
Executives disclosed what the theme parks can do to adjust if the economy turns less magical and another economic downturn hits.
"We have more commercial tools and levers available to us," McCarthy told analysts during the Q&A. "One of the ones that's quite obvious is discounting. That's something that we have used in the past, and we will continue to use it … but we're not going to use it to the extent to which we used it during the last recession."
Since reopening in the pandemic, Disney World now requires visitors to book an advance reservation to get into a theme park in addition to having a ticket or a pass. Gone are the days when people can walk up to the turnstiles at Disney World spontaneously for a visit.
But McCarthy said the reservation system is another tool the company can use to increase attendance if needed during a bad economy.
"We manage attendance now. We can track it real time. On many days, we are fully booked now. But we can adjust that and be very flexible and real time on adjusting it if we so choose," McCarthy said without providing further details how the company might make adjustments.
McCarthy went on to say, "The other thing is we have a tiered pricing structure that gives us a lot of flexibility. We also have reimagined our annual pass business model, and we could also have some more flexibility in using our annual pass programs."