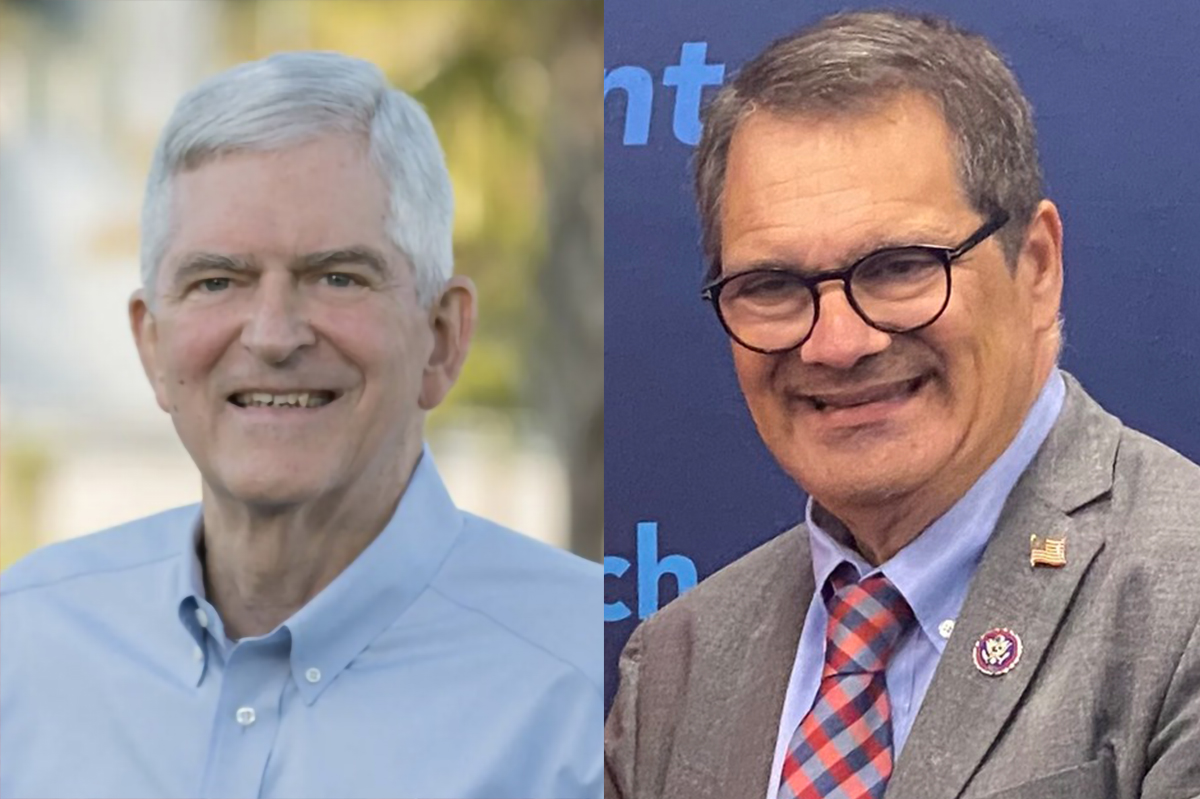 Both incumbents have had lengthy legislative careers.
Two Central Florida congressmen were easily re-elected Tuesday over Democratic challengers who faced uphill battles in strong Republican districts.
U.S. Rep. Daniel Webster won Florida's 11th Congressional District with 63% of the vote over Democrat Shante Munns and no-party candidate Kevin Porter.
U.S. Rep. Gus Bilirakis won Florida's 12th Congressional District with 70% of the vote over Democrat Kimberly Walker. It was the second straight election Bilirakis faced Walker with nearly identical results.
Webster, of Clermont, had a tougher time of it in the Republican Primary, when he narrowly defeated internet provocateur Laura Loomer and another candidate with 50.7% of the vote. 
Loomer outspent Webster, but such was not the case against Munns. Webster raised $717,520, while Muns and Porter combined brought in less than $33,000.
For Webster, it was another in a string of political wins that started with his election to the House in 1980. Along the way, he's defeated weak opponents and strong ones, including Val Demings.
The newly drawn CD 11 includes all or parts of Lake, Orange, Polk and Sumter counties, including The Villages.
Bilirakis, meanwhile, saw CD 12 shift north out of Pinellas County and into Citrus. The Palm Harbor Republican embraced his new county and attended numerous community events.
While new to Citrus County voters, the Bilirakis name is well known in the Tampa Bay area. He was first elected to Congress in 2008, having served years in the Legislature before that. His father, Mike Bilirakis, served in Congress from 1983 to 2007.
Gus Bilirakis won 80% of the Republican Primary vote despite being one of five candidates on the ballot.
Bilirakis raised $1.8 million to Walker's $17,883. Two years ago, Bilirakis defeated Walker with 63% of the vote
Former President Donald Trump endorsed Bilirakis, who also is considered one of the more bipartisan members of Congress.