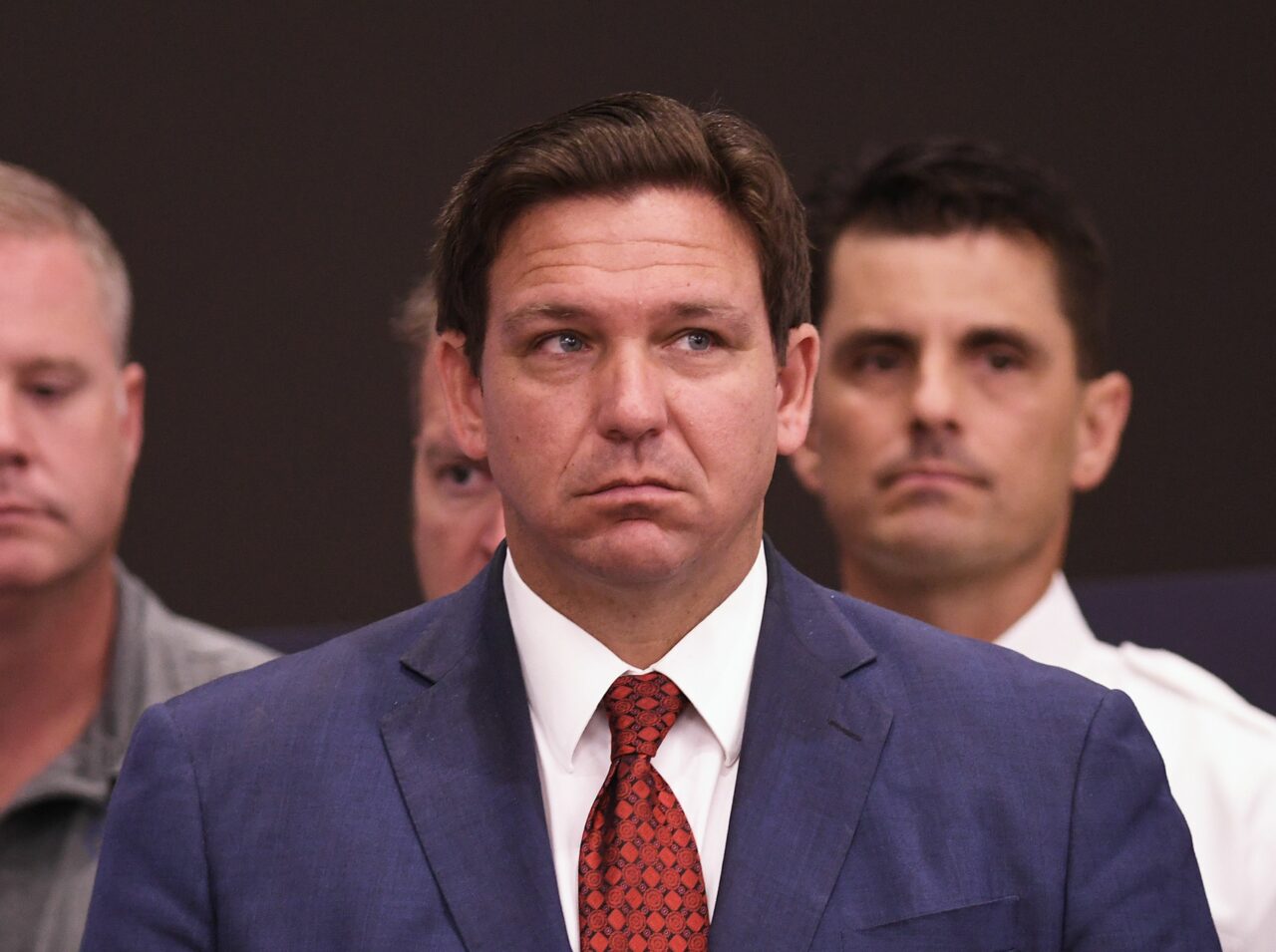 DeSantis Watch presents its closing argument as polls show the Governor rolling to re-election.
A $3 million effort dedicated to exposing how Gov. Ron DeSantis has failed to improve everyday Floridians' lives revealed its final argument Monday.
DeSantis Watch's digital-only video advertisement, "Our Time," makes the case that DeSantis' ubiquitous campaign slogan, "Keep Florida Free," only applies to certain people. It also argues DeSantis' presidential ambitions have put his focus on appealing to his far-right base, making Florida less free for a host of people.
New restrictions on the right to an abortion, the threat of lawsuits for discussing LGBTQ issues in school and book bans are part of this presidential play, the ad contends, as a flash of faces are shown.
"For the past four years, Gov. Ron DeSantis has been attacking our freedoms," the ad says.
All this is happening while rents, utilities and property insurance costs skyrocket, the ad says.
DeSantis has denied he is running for President, but Politico calls him "the defacto frontrunner" for the White House. That's because he's spent just $90 million of the $200 million haul he raised for his re-election campaign, including a $10 million check from the owner of Budget Suites of America, the largest single campaign check in history, according to Politico.
"Floridians deserve a state where freedom is more than just a campaign slogan," said DeSantis Watch Communications Director Anders Croy. "While Ron DeSantis has been running for President by stoking division, the people of our state are still struggling to pay the bills as powerful special interests funding his campaign rake in record profits."
Polls in the Governor's race suggest the only question left is how much of a double-digit margin DeSantis will have over his Democratic competitor, Charlie Crist, after votes are counted.
The ad, DeSantis Watch's 10th video production, ends with a clarion call to action as the music turns upbeat, showing people strolling away, arm in arm, presumably to the polls.
"Now is our time to make our voices heard, our time to build a Florida that works for all us, where freedom isn't a campaign slogan, but a promise for a brighter future," the ad says. It's "our time to end Ron DeSantis' political career and vote for a free and prosperous future for all. This is our time."
DeSantis Watch's political committee, Florida Watch, fueled primarily through grassroots donations and big-dollar donors such as the AFT Solidarity in Washington, is almost out of money. Croy, however, said DeSantis Watch will be continuing to hold the Governor accountable throughout his time in office.
"Whenever that ends," Croy wrote in an email.