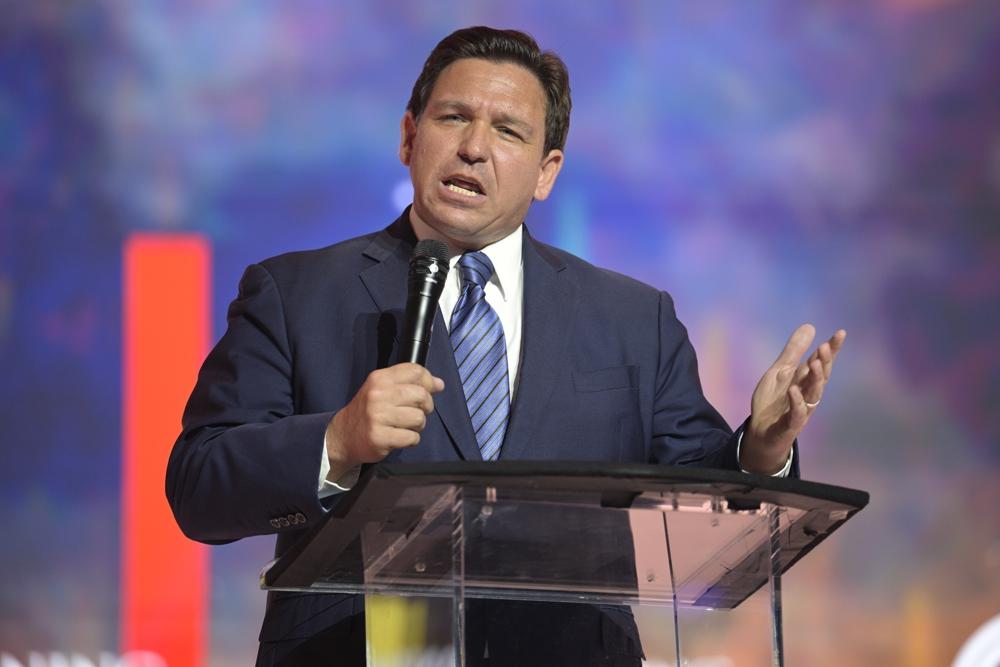 DeSantis' transformation into a political juggernaut has been amazing, even if his "Free State of Florida" schtick drips with irony.
It shouldn't take long on Election Night to declare that Floridians re-elected Gov. Ron DeSantis. I give it 30 minutes max after the polls close. Barring the greatest upset maybe ever, DeSantis figures to revel in the love his supporters have for him.
I have frequently disagreed with his approach to governing, but I also must concede that his campaign was brilliant. Sure, he had more money than he could spend on ten campaigns, which helped.
But his message was consistent, for the most part. He tied everything to his "Free State of Florida" schtick, which was marketing genius — even if it sometimes resembled a fairy tale.
Many have pointed out the irony of that slogan, given his restrictions on what teachers can say in the classroom. Also, it's not exactly freedom when the Governor tells private businesses what employee policies they can have.
His "Stop WOKE Act" was silly political theater.
The LGBTQ+ community would also have significant issues with the suggestion that the Governor trumpets freedom. Blacks would correctly ask why exercising their First Amendment right to protest could land them in jail.
Suspended Hillsborough State Attorney Andrew Warren would like to cross-examine the Governor about freedom.
And, of course, many women would dispute how free they are to control their bodies.
DeSantis knew his audience, though.
Today's Florida has shown indifference to the issues that Democrats (and media pundits) hold dear. You pick each of those issues I just noted, and moderate Republicans — yes, they exist — might agree with those who say DeSantis went too far.
However, those people also tend to look at what for them is the big picture. They like living in Florida and believe the issues are no different here than in any other state. And they seem to believe that nothing DeSantis did (or didn't do) would give them enough reason to vote for Charlie Crist.
They also don't pay much attention to the minutiae of political policy because they're busy working and raising a family. Many of them probably couldn't name their state Senators or Representatives, and they tune out the noise when Democratic activists scream that the Governor illegally gerrymandered the voting districts to rig the election.
DeSantis also has a keenly developed sense of what works politically. He smartly stayed away from the dystopian rhetoric from many in his party that cheats and liars stole the 2020 election.
He largely ignored Crist but blamed President Joe Biden for, well, everything. But he also knew after Hurricane Ian that it was time to put politics aside and work with the President to bring aid and comfort to those affected by a catastrophe.
DeSantis' transformation from a squeaky close win four years ago into a juggernaut today is something I haven't seen in a half-century of living in this state.
This election is a transformation of sorts. The DeSantis-Donald Trump high noon showdown is nearly certain to happen. That'll be entertaining.
But Democrats need to study what DeSantis did if they want to be more than just bit players going forward. They need to find their own populist messengers who can do more than complain that Republican policies are bad. They need to learn how to prove they're on the same page with everyday Floridians.
Democrats never got that memo this time.
That is why DeSantis and probably Marco Rubio will celebrate tonight. It shouldn't take long for the parties to start.