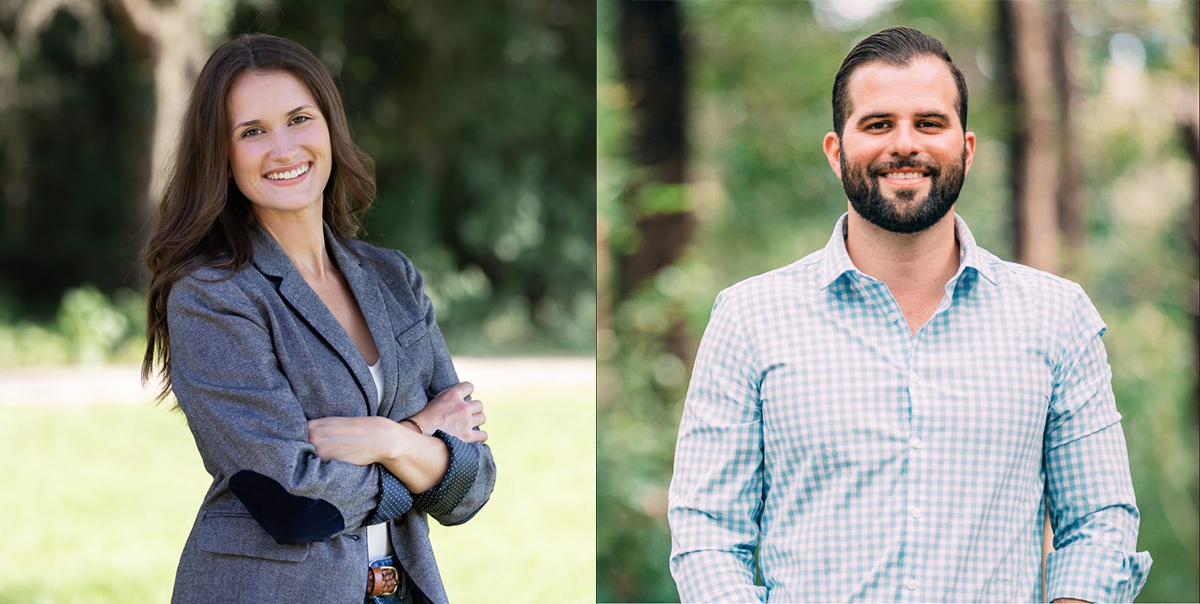 They will serve the remaining two years of the late Commissioner Jimbo Jackson's term and will be up for re-election in 2024.
Christian Caban will take the District 2 seat on the Leon County Commission after defeating Hannah Crow, taking 54% of the vote to 46%, with all precincts reporting, according to the Leon County Supervisor of Elections results.
The seat opened up in May when former Commissioner Jimbo Jackson died from complications from COVID-19 at the age of 55. The race originally attracted seven candidates to replace him, and Crow and Caban were the top two vote-getters in the Primary, taking 26% and 16%, respectively.
In the runoff, Crow, an employee for a public relations firm, and Caban, a restaurant owner, battled over their ties to the Republican Party in Leon County, where Democrats outnumber Republicans 2-to-1.
Caban was registered as a Republican until September 2021 when he switched his affiliation to the Democratic Party. Crow is a Republican and accused Caban of switching parties to pander to voters in Leon. Caban has defended his switch as the result of the extremism in the Republican Party and noted the Commission seat wasn't vacant when he changed parties last year.
Crow has taken criticism for liking posts on Twitter from conservative activists and celebrities in 2020 slamming restrictions imposed to slow the spread of COVID-19, but has backed away from those views on the campaign trail.
The district covers important pieces of Leon County, including part of the Florida State University campus and Doak Campbell Stadium, Tallahassee Community College and Tallahassee International Airport. It stretches west from that central education hub throughout the southwestern portion of the county.
It contains much of the 32304 zip code, an area with one of the highest rates of poverty in Florida, and residents and leaders have said the district doesn't get its fair share of investment and services as other sectors of the county.
Caban will serve out the remaining two years on Jackson's term, and will be up for re-election again in 2024.