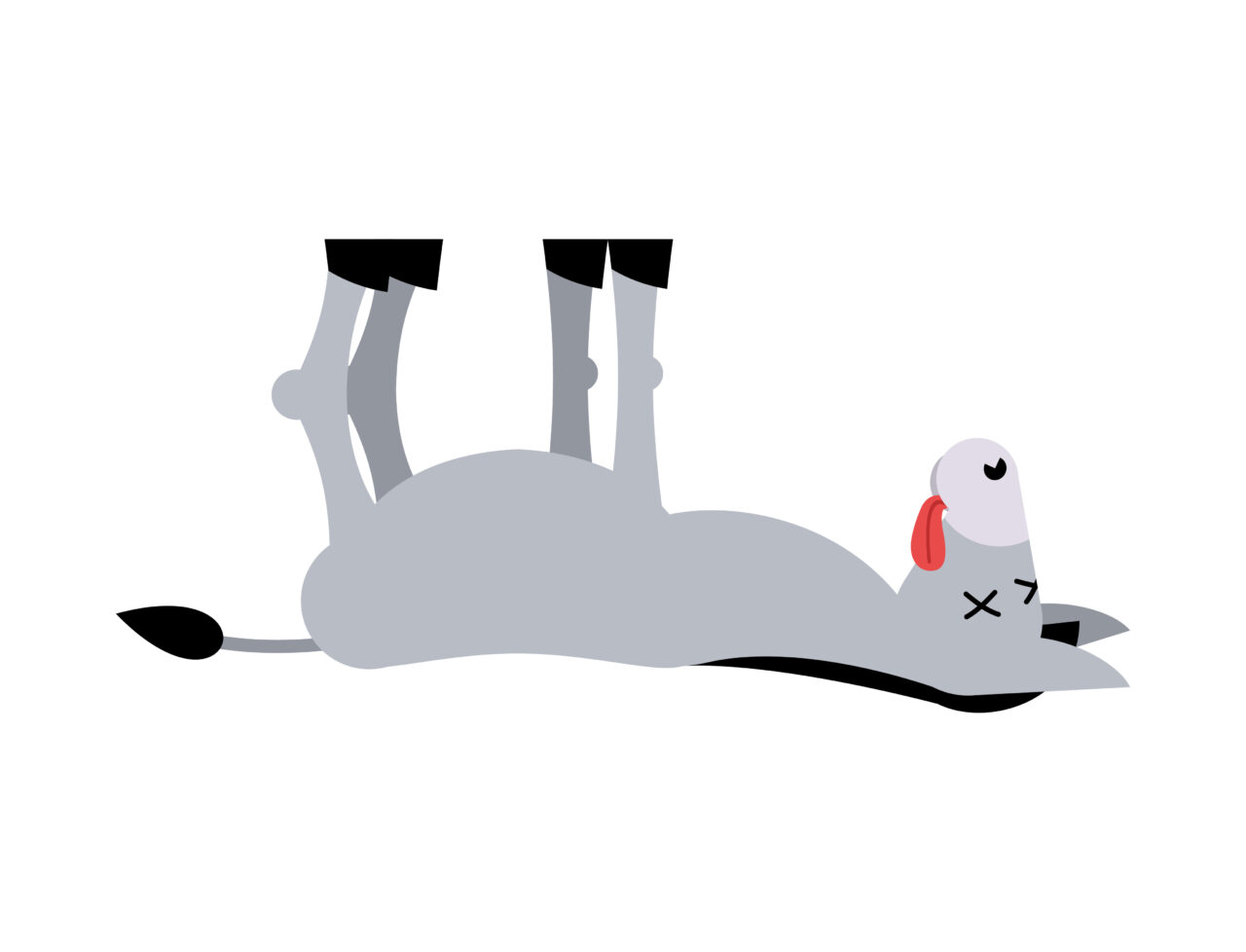 It's hard to see any way out of this pit.
Ongoing analysis of voter turnout throughout the state shows more bad news for Democrats, as turnout in many blue counties favors GOP voters or shows a GOP over-performance in others. 
As I previously wrote, turnout in the blue counties of Hillsborough and Miami-Dade is favoring the GOP. In deep blue Leon County, Republicans are over-performing at the polls, relative to their registration disadvantage. And in Pinellas County, the state's biggest swing county, Republicans are delivering a walloping. 
The trends don't stop there. Most of the bad news, as expected, is coming from South Florida where, in addition to Miami-Dade, GOP ballots are exceeding Democrats' in St. Lucie County and are closing gaps in Palm Beach and Broward Counties. 
St. Lucie
In St. Lucie, Democrats, as in much of the state, led vote-by-mail, with about 5,000 more ballots submitted than Republicans. But the GOP made that deficit up, plus about 2,000 votes during early voting, and, as of lunchtime, led Election Day turnout by more than 5,000 votes. That despite Democrats carrying a more than 9,000 voter advantage in the county, according to the most recent L2 voter data. 
Democrats have what appears to be a strong turnout advantage in Palm Beach and Broward Counties, both deep blue. But when considering turnout in relation to voter registrations, the outlook isn't so rosy. 
Broward
In Broward, Democrats nearly double GOP voters, with 597,454 voters to 266,053 Republican voters, according to the most recent book-closing reports from the state.
Democratic registrations account for 48% of the county's electorate, compared to just 21% for Republicans. Overall turnout shows Democrats casting half of the total ballots so far, with Republicans accounting for 27% of votes so far. While that is trending about 2 percentage points behind Republicans' registration disadvantage, the GOP is gaining ground on Election Day, with nearly 4,000 more votes cast so far. 
The Broward numbers aren't necessarily damning for Democrats the same way they are in Hillsborough County, where Republicans actually lead turnout. But South Florida polls have shown a consistent red shift, particularly in neighboring Miami-Dade. That means even if Democrats maintain the status quo in their most reliably blue county, GOP gains elsewhere may render its liberal electorate useless in statewide contests.
Palm Beach
It's worse in Palm Beach County, where Democrats hold about an 11-percentage-point advantage in voter registration over Republicans. Yet turnout is only favoring Democrats by about 6 percentage points so far, with the 41% of the ballots cast so far coming from registered Democrats and 35% from Republicans. And GOP voters are bridging that gap quickly on Election Day. As of lunchtime, Republican turnout exceeded Democratic by about 20,000 votes. 
Central Florida
Jog over to Central Florida, and the story is much the same. It's difficult to analyze turnout trends in Orange County, Central Florida's most populous county, because its Supervisor of Elections office does not post Election Day turnout by party affiliation. But, GOP voters have out-performed their voter registration in vote-by-mail and early voting.
Of those votes, Democrats have returned 46% of the total ballots, while the GOP returned 33%, a 13-percentage-point difference. Voter registration in the county favors Democrats by 17 percentage points. That means that even if the GOP just keeps pace with Democrats on Election Day, there would still be a GOP voter over-performance.
Similar trends are unfolding in near-by Osceola County and Alachua County, home to Gainesville and the liberal hotbed surrounding the University of Florida. 
In Osceola, turnout currently favors Democrats by about 6 percentage points, with 40% turnout for Democrats and 34% for Republicans. Yet Democrats have a 16-percentage-point voter registration advantage. And, like other blue counties, Election Day turnout has so far favored Republican voters, which means the gap could be even more narrow by day's end. 
The disparity isn't quite as great in Alachua, but it's still there. Republicans have cast about 32% of ballots so far, while Democrats have returned about 51%, a difference of 19 percentage points. Democrats carry a 21-percentage-point voter registration advantage. And GOP voters appear to be at least holding steady with Election Day turnout as it relates to their Democratic counterparts, with about 200 more ballots cast so far. 
North Florida
More bad news is arriving from North Florida, where Duval County, which maintains a Democratic voter advantage despite red voting tendencies, shows GOP voters leading turnout by about 16,000 votes. 
No good take-aways for Dems
With the exception, perhaps, of Duval, these are counties that carry statewide Democrats year after year. They are urban liberal pockets in a state with plenty of deep red rural counties to counteract them. Without these strongholds, Democrats stand virtually no chance of competing on a statewide ballot. And with increased GOP turnout, it leaves local Democrats likewise in peril.