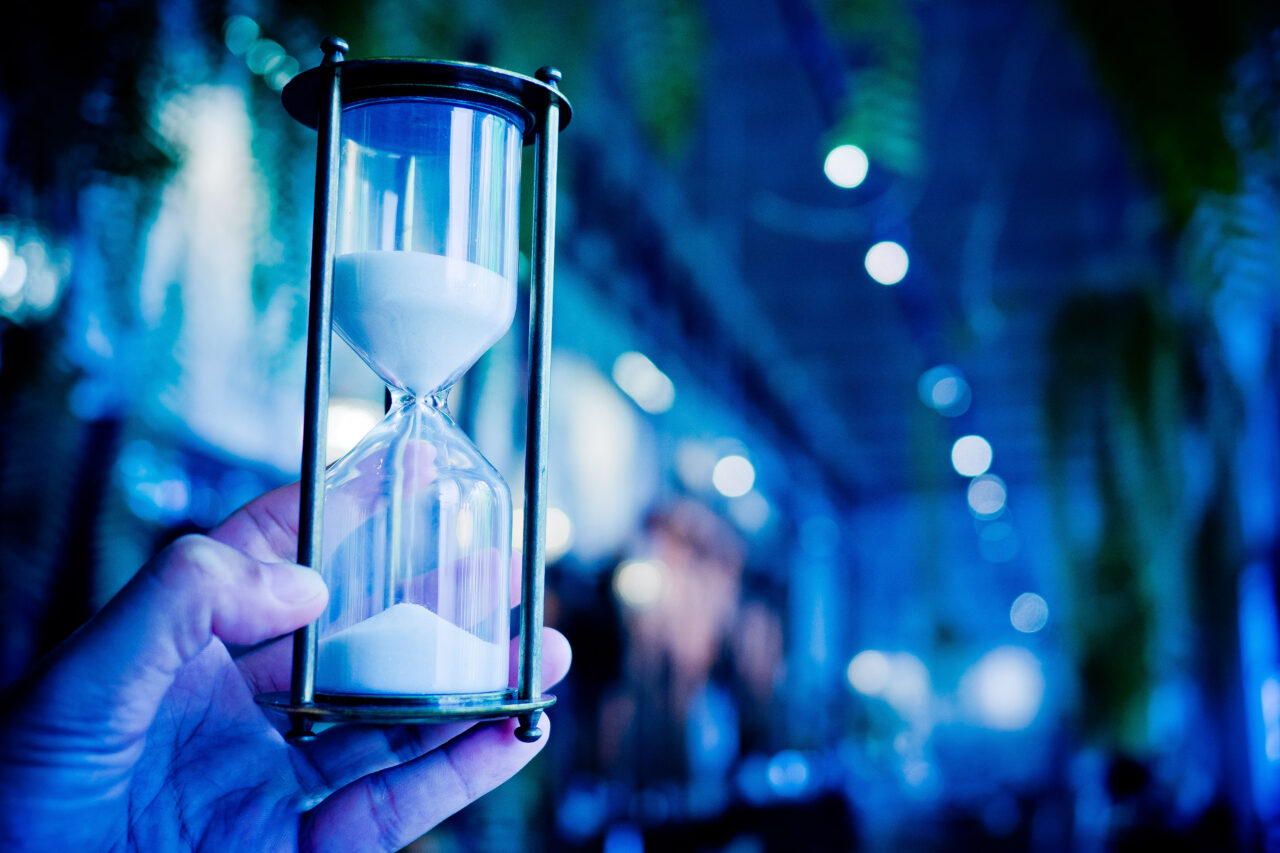 It's electoral go time — Midterms.
It's time
The Midterms are here.
The last Florida votes will be cast today, with polls closing at 7 p.m. and everyone in line guaranteed the right to vote.
Meanwhile, change is in the air for the Florida congressional delegation. At a minimum, six new members of the delegation will win office today, standing for Florida's 4th, 7th, 10th, 13th, 15th and 23rd Districts.
Additionally, a minimum of two delegation members tonight will lose. The Senate race pits incumbent Republican Sen. Marco Rubio against Democratic Rep. Val Demings, one of whom will leave the high-profile contest with six years of job security and the other with an uncertain future. But redistricting also means two other House members face one another in Florida's 2nd Congressional District, where Republican Neal Dunn and Democrat Al Lawson put aside two years of bipartisan collegiality to battle head-to-head.
Besides that, every House member faces some opposition on the ballot except Republican John Rutherford, who secured another term when he fended off Primary opposition in August. But members as always face greater uncertainty than others. Observers agree Miami Republican María Elvira Salazar faces the greatest threat of any Sunshine State House member, with a challenge from Democrat Annette Taddeo. But pundits and political reporters have their eyes on a handful of other races as well just in case things turn out differently than the prognosticators expect.
Below are the races that Delegation has eyes on. If you need to glue yourself to a single website tonight to learn outcomes, head to Florida Politics.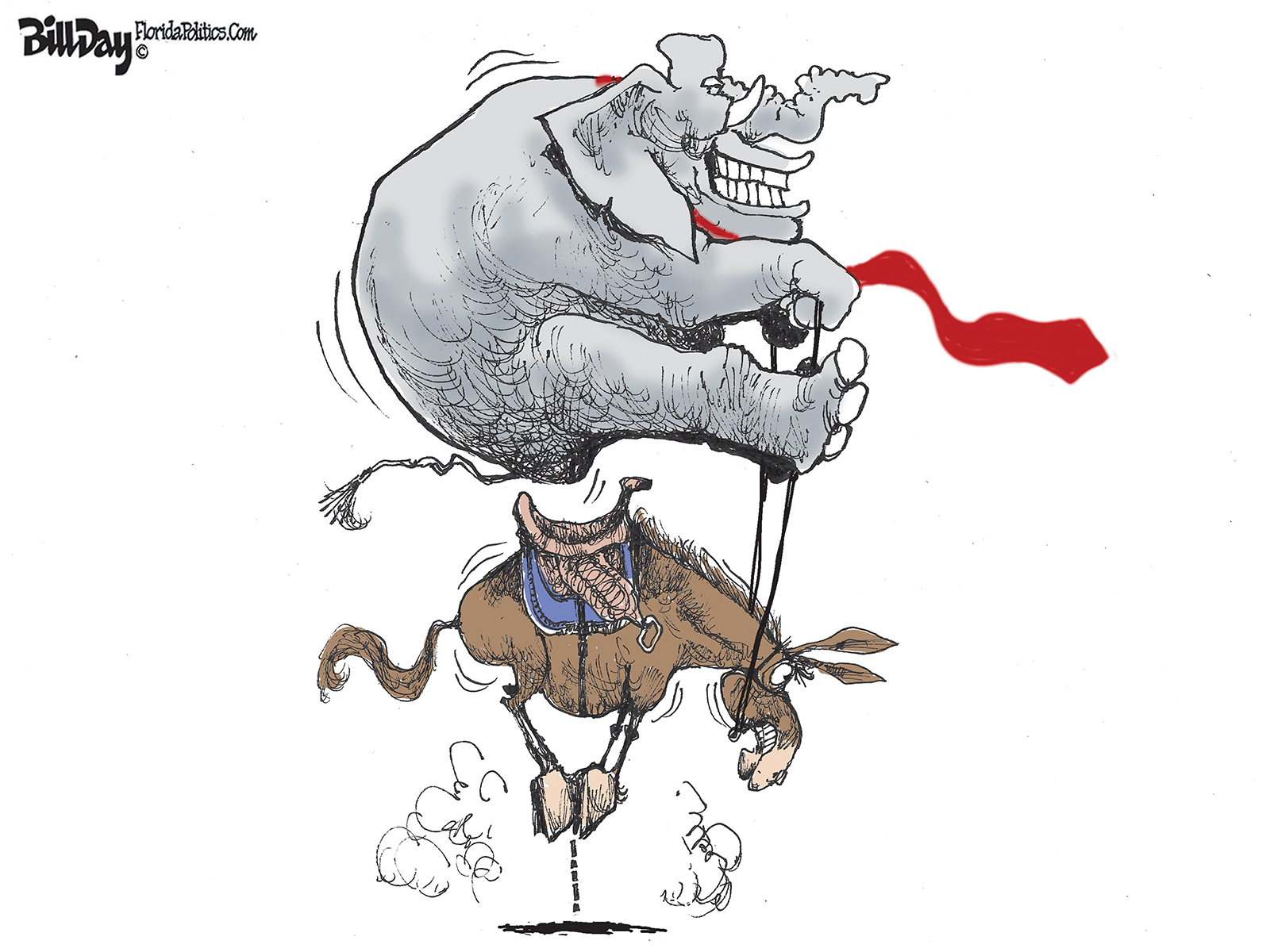 Main event
Rubio is still heavily favored to win re-election this cycle against a formidable challenger in Demings. Rubio, Florida's senior Senator who has served since 2011, is leading in just about every poll.
Real Clear Politics' average of polls puts Rubio at plus-7.5 points in the race while FiveThirtyEight gives Rubio a slightly smaller advantage at plus-7 points.
The advantage is driven by several factors in Florida this cycle. Since the 2020 election, Republicans have grown their voter registration numbers significantly and now carry a raw advantage over Democrats with nearly 200,000 more voters, according to the most recent L2 voter data.
But while trailing in polls, Demings enters the final stretch of the campaign with more money to spend in the dash to Nov. 8. Through Oct. 19, Demings held $4,920,051 in cash on hand. That was after raising more than $73 million in total in her bid to unseat the two-term incumbent.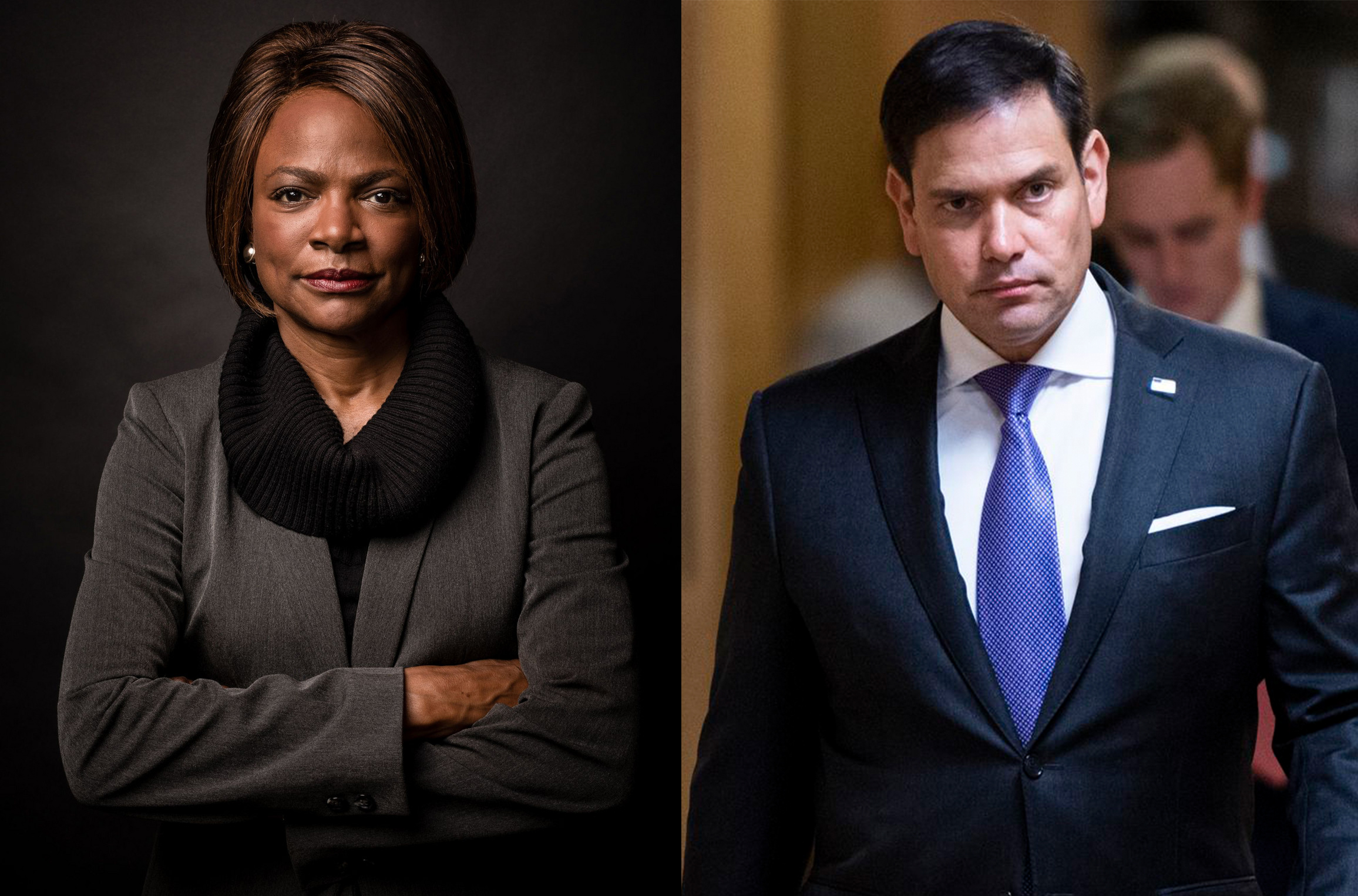 Rubio, meanwhile, put together a little under $47 million over the course of the campaign. Through the last reporting period, the Miami Republican had $4,101,669 left in the bank.
Demings has stressed her background as a former Orlando Police Chief as much as her time in the House, where she first won election in 2016. Rubio, meanwhile, has run a foil to President Joe Biden's unpopular fiscal policies, while continuing to champion the U.S. role in countering socialism in the Caribbean and Latin America.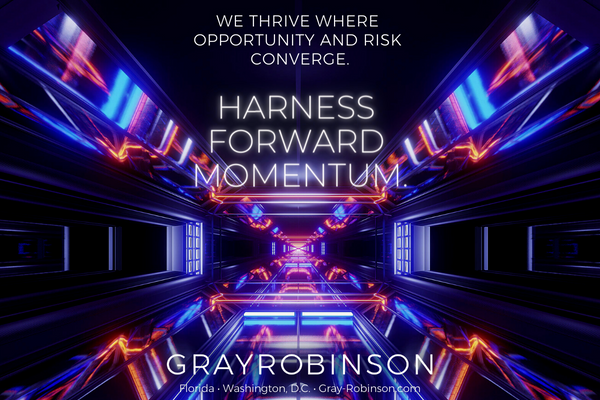 Pick a defendant
No matter who wins the highly anticipated race for Florida's 1st Congressional District, the Northwest Florida seat will be represented by a lawmaker dogged by legal challenges.
Incumbent Republican Matt Gaetz is eyeing a fourth term in Congress and hopes to move past an ongoing criminal investigation into sex trafficking allegations. Meanwhile, Democratic challenger Rebekah Jones faces an uphill battle to unseat him in the heavily Republican seat while preparing for a trial about whether she hacked a Florida Department of State messaging system.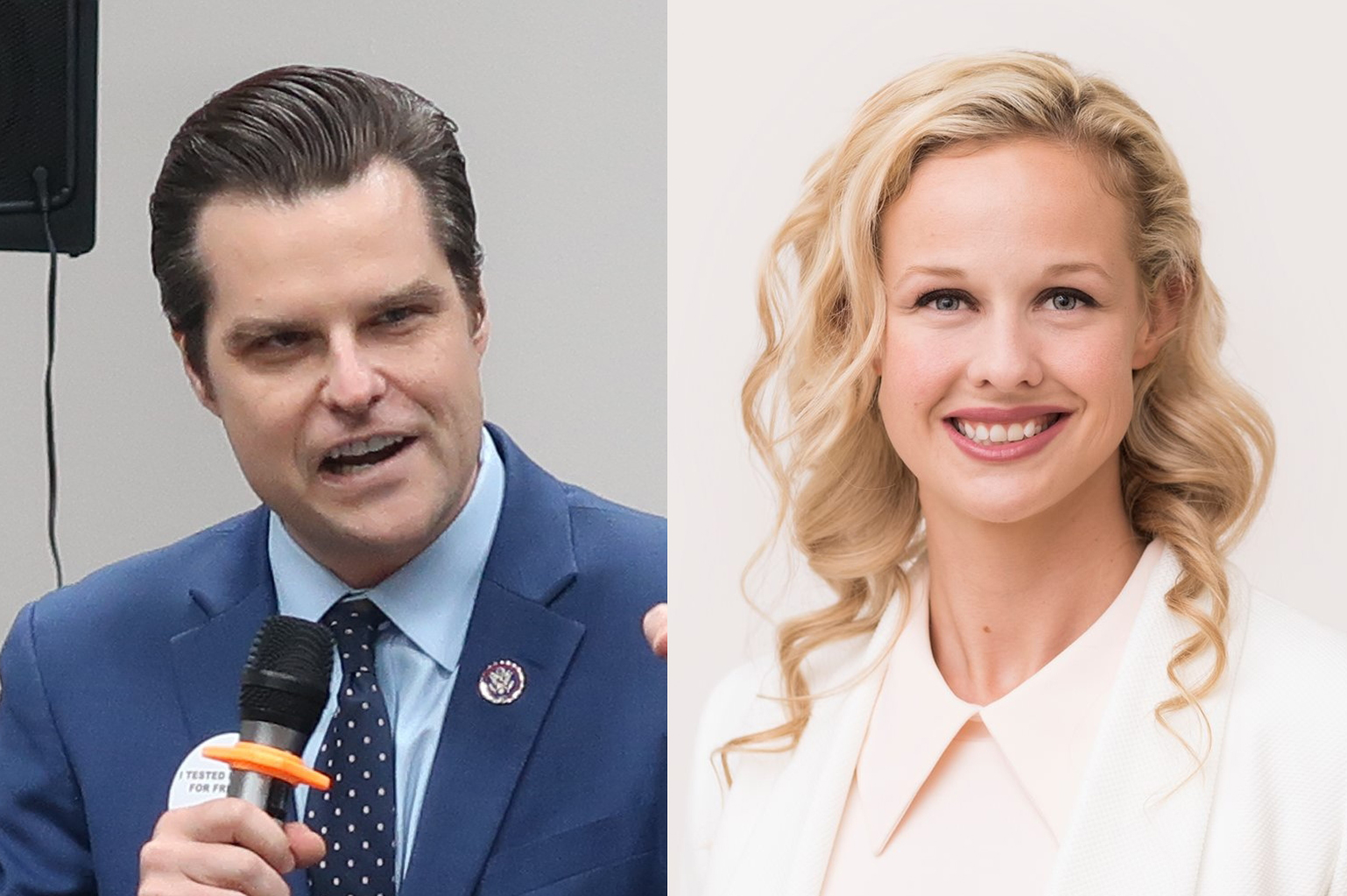 Gaetz, already a conservative star for his vocal support of former President Donald Trump, has dug his heels further into the fringes of his party since he was accused of violating sex trafficking laws by paying for a sexual relationship with a 17-year-old girl. He denies the allegations — and reports suggest prosecutors won't charge him — but he has fallen out of favor with the Republican establishment, supplying Democrats a possible window to unseat him.
But Jones, who already had to fight in court to appear on the Democratic Primary ballot after briefly living in Maryland and registering as an independent, is in more immediate legal peril than Gaetz. She rose to prominence when she was fired from DOH for insubordination, which she claims was over a refusal to manipulate COVID-19 data. Since then, prosecutors have accused Jones of hacking into the state system.
Civil war
The battle for Florida's 2nd Congressional District is one of Gov. Ron DeSantis' making. The contest is only one of two races nationwide featuring two incumbents vying to keep their spot in Congress.
Dunn and Lawson are both fighting for the North Florida district, and Lawson, the underdog Democrat, believes DeSantis wants to reduce Black representation in rural North Florida.
Dunn and Lawson were both elected to Congress in 2016 under court-drawn maps — Dunn in CD 2 and Lawson in an iteration of Florida's 5th Congressional District that will go extinct this year.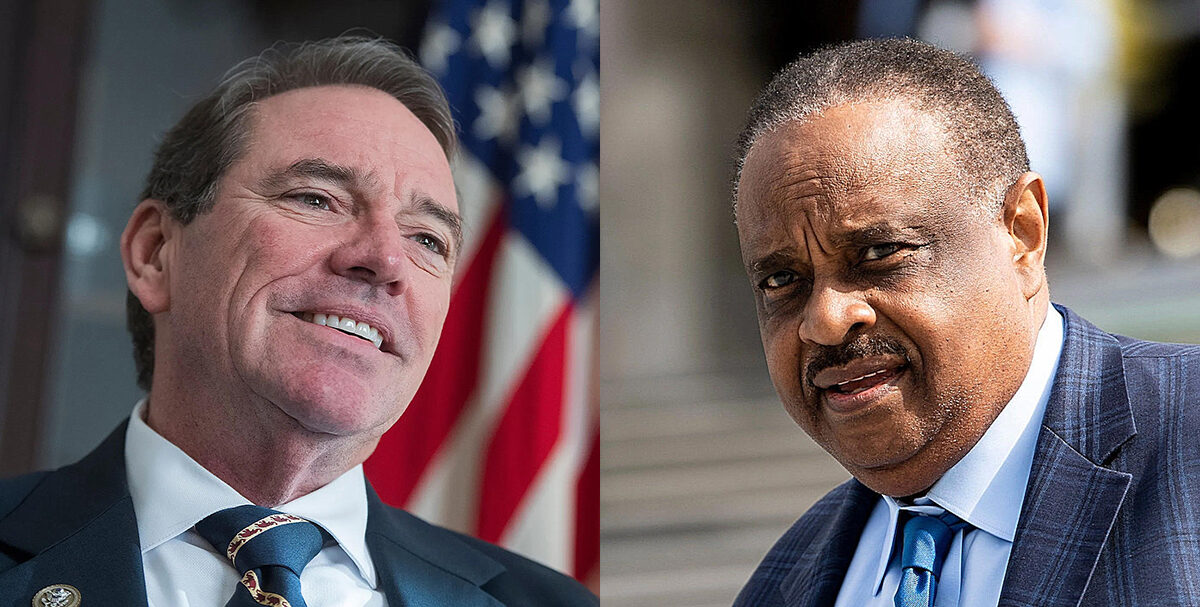 With 2022 redistricting, DeSantis opposed efforts from the Legislature's mapmakers to preserve CD 5 as a "minority access" seat, calling the scraggly district an unconstitutional racial gerrymander. Lines drawn by DeSantis' office grouped Dunn and Lawson in the same seat spanning 16 counties, from parts of Walton County to parts of Lafayette County.
Lawson told members of the Havana community that DeSantis "has a problem with people of color." A native of Midway in Gadsden County, Lawson has represented parts of North Florida for decades. Dunn, a surgeon and Republican from Panama City, is the front-runner and says Biden has taken the country in the wrong direction.
Red shift
The maps drawn up for DeSantis created safe Republican districts across the state, and the new seat in Florida's 4th Congressional District is one of them. Fernandina Beach state Sen. Aaron Bean is all but assured to be the next First Coast Congressman, having pulled 68.1% in the GOP Primary. But standing in his way is Democratic nominee LaShonda "L.J." Holloway.
"Our nation is at a crossroads, being ripped apart at the seams by a liberal agenda that stifles economic growth and seeks to silence family values," Bean said. "We're enduring rising inflation, gas prices that are crippling hardworking Americans, unprotected borders, a loss of respect for law and order, and constant federal overreach by a government attempting to tell us that they know what is best."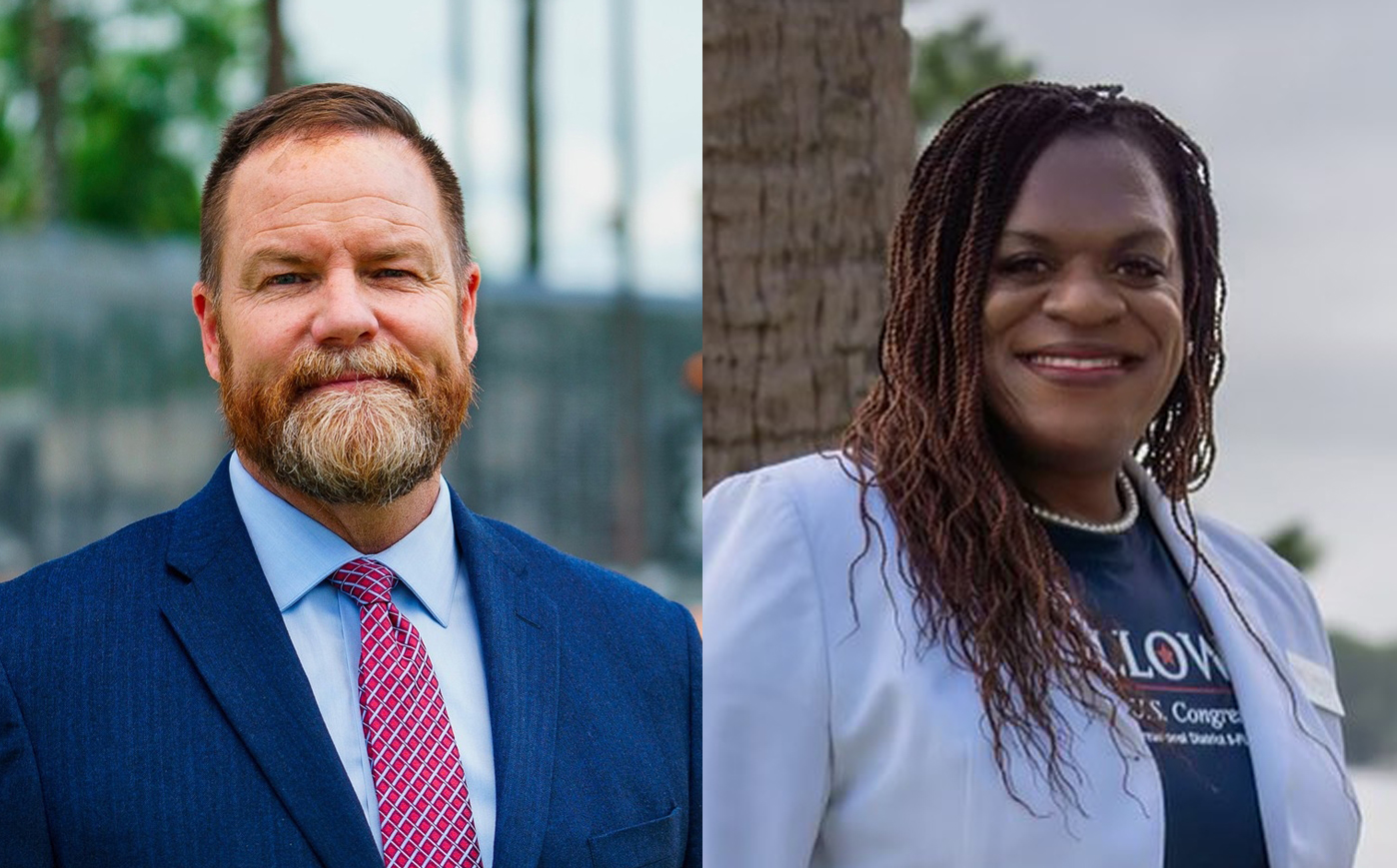 Bean has been dominant in fundraising too. With coverage ending Oct. 19, the longtime state lawmaker raised more than $1 million toward his congressional effort, spending more than $833,000 of that along the way. Holloway raised and spent less than $10,000 as of mid-October for the duration of her campaign.
Holloway defeated former state Sen. Tony Hill in one of the low-key surprises of the Primaries. The shock to Holloway, though, was that the Democratic Primary in CD 4 was so tight.
"I campaigned all over the district," Holloway said after the Primary win. "Remember, I ran before and I ran in Congressional District 5, which was 250 miles. While this district may be 120-plus miles, the reality is, I believe in reaching the heart of the people, and I am just thankful most of our hard work has paid off."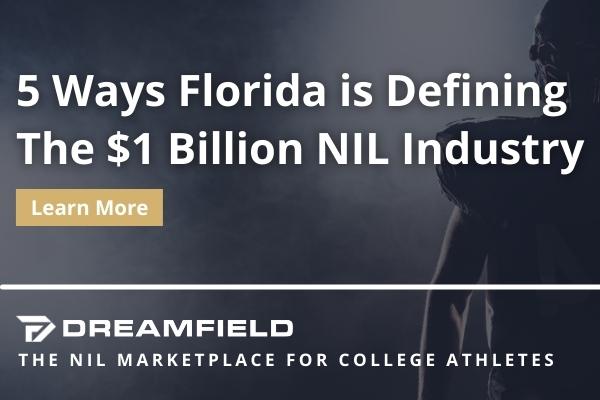 Liberal tears
The possibility of flipping a Democrat-held seat in Central Florida cast Florida's 7th Congressional District as a major battleground. But as Election Day draws near, it feels more like one of the biggest Democratic concessions in a red wave year.
Republican Cory Mills, who came out on top in an expensive, crowded and bitter GOP Primary, looks toward November as a clear favorite. The defense contractor has touted his record as an Army combat veteran.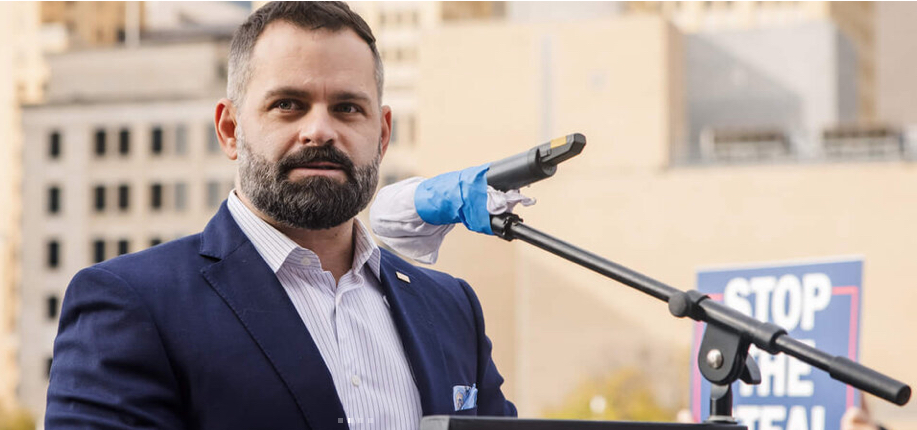 "We're taking nothing for granted. We know we've got to get our message out to voters and to remind their neighbors and friends to vote too for a better America," Mills said.
He faces Democrat Karen Green, Vice Chair of the Florida Democratic Party, who also won a competitive Primary but has since reported little fundraising activity.
In truth, the race largely fell off many prognosticators' radars after incumbent Democratic U.S. Rep. Stephanie Murphy announced she would not seek re-election. As of the end of September, Green reported having $36,699 in cash on hand. Mills, as of Oct. 19, reported $156,830 in the bank.
Gen Z's arrival
A host of experienced politicians jumped at the chance to succeed Demings in Congress. But it's a 25-year-old upstart who emerged in August as a Democratic nominee, topping two former members of Congress and a sitting state Senator.
But before Maxwell Alejandro Frost can be sworn in as the first Gen Z Congressman, the Orlando Democrat must beat Republican Calvin Wimbish, the retired Green Beret who won the Republican nomination in this deep blue district.
Frost said he isn't leaving anything to chance.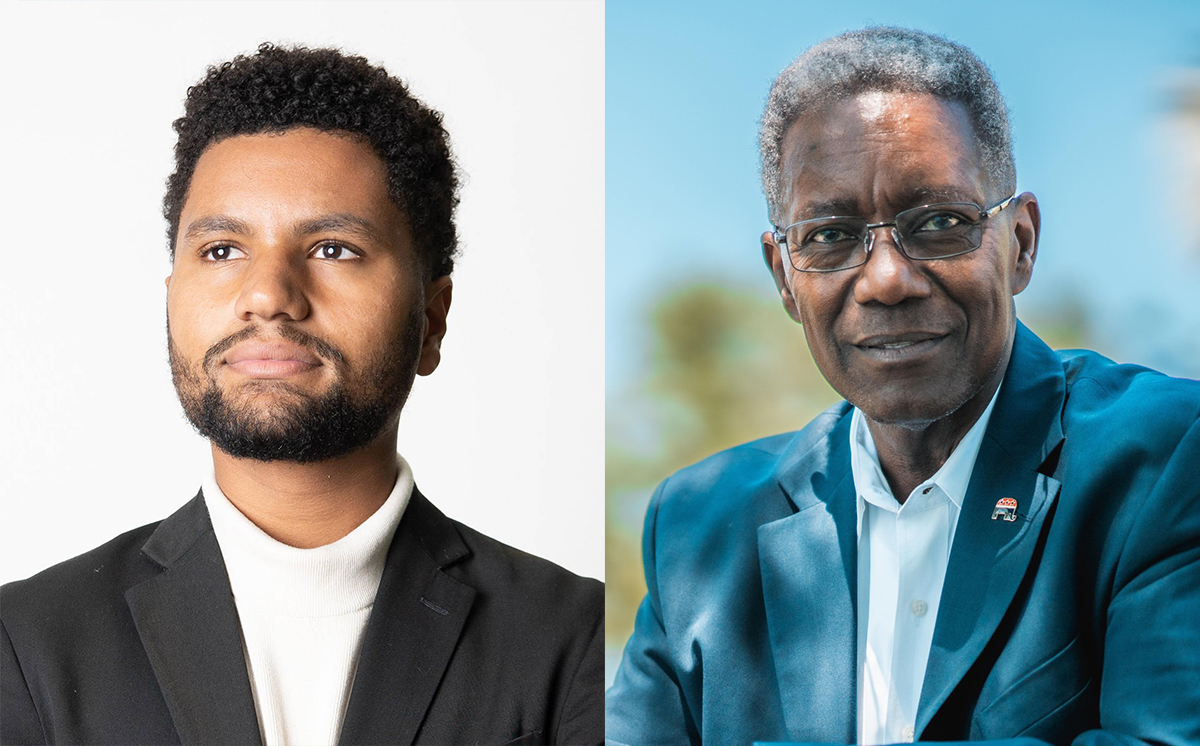 Frost intends to arrive in Congress with a mission, but also hopes to build up Democratic infrastructure in his home state. "What I'm dedicated to doing during my term is obviously good work In D.C.," Frost said, "but also work here, building up and making sure that we're organizing. My campaign is going to be knocking doors year-round."
Wimbish, meanwhile, is bearing a Republican standard even in difficult territory.
"Our nation is under attack, not from a foreign enemy, but from radical socialists who want to run our country into the ground," Wimbish says in a campaign video.
Fighting the tide?
Florida's 13th Congressional District, once seen as an easy Republican flip, has turned into a fierce battleground, with Democratic nominee Eric Lynn refusing to give far-right Republican Anna Paulina Luna an easy win.
Lynn, regarded as a moderate, has seen strong momentum in fundraising and cross-party support in hopes of keeping the seat blue. But Republicans have the upper hand in voter registration, and Luna has backing from several key Republican leaders — including Trump and DeSantis.
Thanks to redistricting, Republicans outnumber Democrats by nearly 31,000, with 208,668 GOP voters (37.4% of the electorate) and 178,023 Democrats (31.5%), according to the latest L2 voter data. After DeSantis signed a new map into law, all Democrats but Lynn dropped out of the race to succeed Democrat Charlie Crist.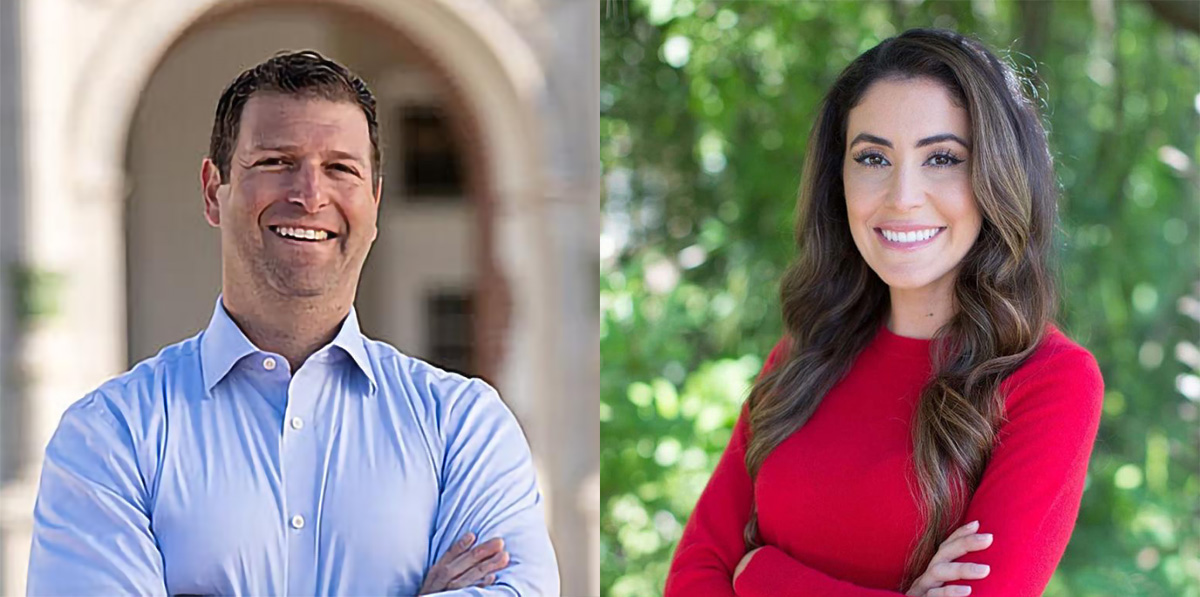 Luna, on the other hand, faced a competitive Primary against prosecutor Kevin Hayslett and Republican strategist Amanda Makki. The Air Force veteran won the nomination, taking 44% of the vote to Hayslett's 34% and Makki's 17%, after the Republican Primary gradually turned into a contest of who could out-Trump their opponents.
Luna has come out on top as the highest fundraiser, amassing a whopping $3.06 million this cycle, while Lynn has only collected $2.01 million.
However, much of Luna's funding was spent defending her top spot in the GOP Primary.
New ground
An open seat in Congress tends to spark the ambitions of many Florida politicians. When a whole new swing seat lands on the map, the roster of interested candidates grows all the larger.
Ultimately, two contenders — Democrat Alan Cohn and Republican Laurel Lee — surfaced as party nominees after crowded, competitive Primaries this past August. Lee, a former Florida Secretary of State and Circuit Judge, emerged from a crowded GOP field that included two state lawmakers and a pair of decorated veterans. Cohn, a veteran broadcaster, beat out an experienced political consultant and a Democratic National Convention media veteran.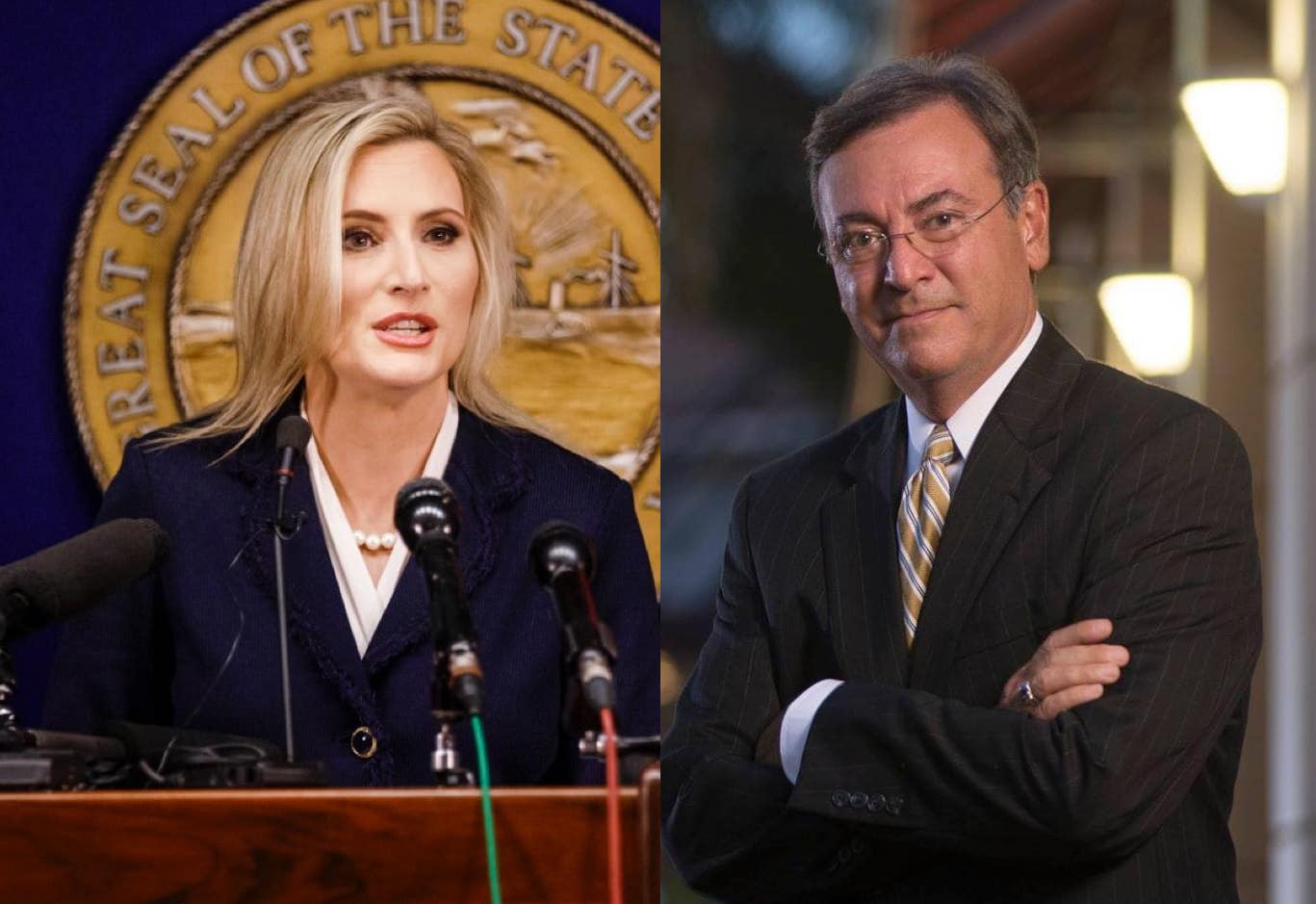 But throughout the race, Lee held an edge in dollars raised. While sometimes on the defensive about her record as Gov. Ron DeSantis' chief elections official, she's largely kept an above-the-fray attitude as she heads into the Nov. 8 General Election.
"I'll be the leader our community needs in Washington, standing up for families, law enforcement, our military, and conservative values," Lee said.
Cohn has promised to bridge political divides and work across the aisle to bring more accountability in Washington.
"Who reflects your values, who reflects your hopes, your concerns and the environment? That's me," Cohn said.
Open seat, briefly
Not long after Boca Raton Democrat Ted Deutch of Boca Raton announced his retirement from Congress, the flurry of possible successors soon yielded to the first major name to get in the race: Jared Moskowitz.
Now, facing Republican Joe Budd, a Boca Raton wealth planner, he's outraised the competition by more than 10 to one, and two no-party candidates, it's hard to imagine how Moskowitz won't be representing Florida's 23rd Congressional District come January.
Moskowitz has more than an impressive list of national and local endorsements. He also is seeking election in a district that tends to favor Democrats. And Moskowitz has proven his mettle at several levels of government and been in high-profile roles at high-intensity moments in recent Florida history.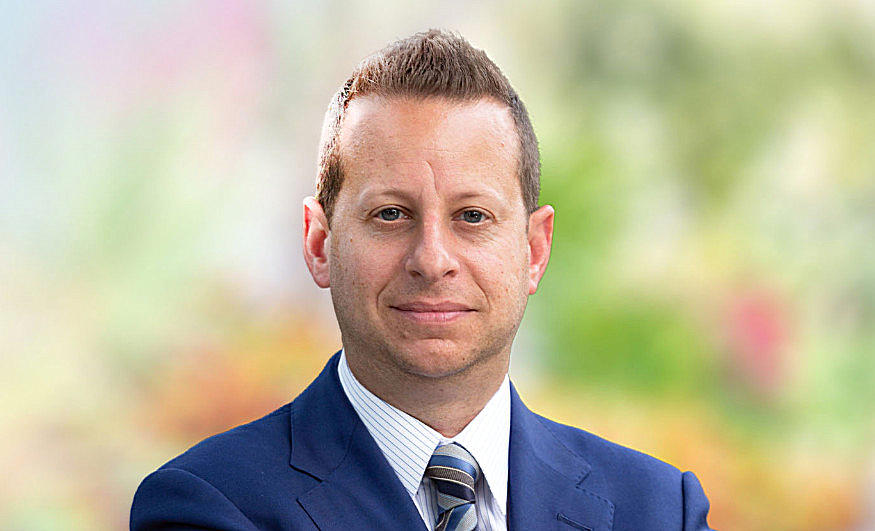 He was first elected to the Parkland City Commission at age 25. Then, while representing northwest Broward County in Tallahassee, his alma mater, Marjory Stoneman Douglas High School suffered the worst school shooting in Florida history, leaving 17 dead.
His speech for passing gun control measures is widely credited for putting Florida ahead of most states in stopping those younger than 21 from buying weapons. Advancing those measures for the whole country is one of his congressional priorities.
DeSantis appointed him director of the state's Department of Emergency Management, which gave him a high profile, earning the moniker "Master of Disaster" as he managed a conga line of hurricanes, the state's response to the COVID-19 pandemic and then a hurricane during the pandemic. His resignation from the DeSantis administration, during which he took pains to separate himself from his boss' view of masks and vaccines, earned him national notice.
GOP on defense
Florida's 27th Congressional District is home to the costliest and most competitive House race in South Florida, pitting a Republican with two years of federal lawmaking experience against a Democratic state Senator with five years of legislating under her belt.
Salazar, a decorated former TV journalist, is defending against state Sen. Taddeo, a small-business owner who made history in 2017 as the first Latina Democrat to win a seat in the upper chamber of the Florida Legislature.
The two share commonalities. Both have roots in Latin American countries overrun by Marxist oppressors. Salazar was born in Miami to Cuban expatriates who escaped Fidel Castro's communist regime, while Taddeo fled Colombia as a teenager to escape communist terrorism. Both have long lived in Miami-Dade County.
Since their Primary wins, each has tried to label the other as a socialist through several misleading campaign ads. Taddeo's camp took aim at Salazar's support of abortion restrictions and votes against Joe Biden's "Build Back Better" plan and prescription drug costs as evidence Salazar "talks like a conservative" but "votes like a socialist."
The GOP, in turn, produced an ad painting Taddeo in a similar light for participating in an April 2018 panel discussion on expanding health care access alongside several other local politicians and groups, including the Miami chapter of the Democratic Socialists of America.
The district has alternated blue and red since longtime Republican Congresswoman Ileana Ros-Lehtinen retired in January 2019.
Democratic surprise?
For nearly two decades in a row, Republican Carlos Giménez enjoyed unmitigated success in politics, rising from an appointed role as manager of his adoptive city of Miami to the halls of Congress.
This year, former Democratic state Rep. Robert Asencio hopes to defy the odds and marked deficits in governing experience, funding and name recognition to derail that upward trajectory.
The two men are vying for the seat representing Florida's 28th Congressional District.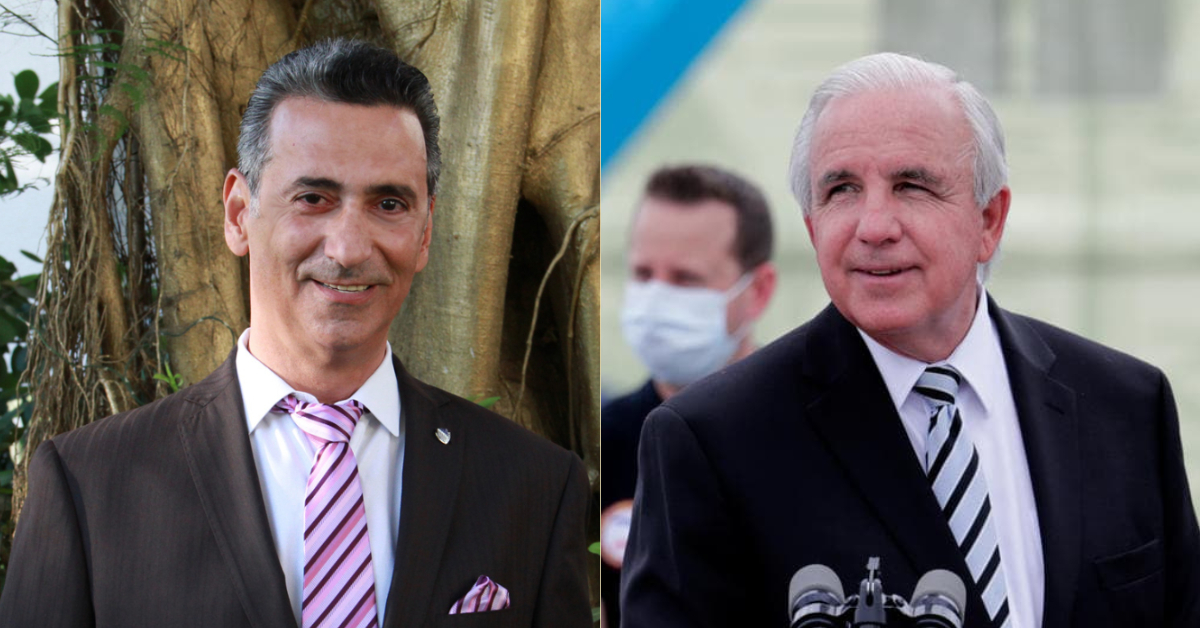 Giménez won federal office in November 2020 after handling a multitude of issues of national and local impact. As Miami-Dade Mayor, a job he won in 2011 after being elected to two terms on the County Commission, he was tasked with steering the county through the Great Recession.
The job required budgetary changes. One of the most impactful was a decision to repurpose a funding pool meant for transit expansion, including new Metrorail legs, to instead cover ongoing bus and train operations and maintenance.
Near the end of his mayoral tenure, Giménez dictated the county's pandemic response. He received mixed reviews, but his leadership in the early days of COVID-19 nonetheless earned him a spot as one of Florida Politics' "Politicians of the Year" in 2020.
Asencio, a former member of the Army Reserve and captain with the Miami-Dade Public Schools Police Department, comes to the CD 28 contest with just two years of elected service under his belt.
He held a seat in the Florida House for one term, from 2016 to 2018, before narrowly losing his re-election bid. After leaving office, he served on the board of a group called Floridians for Affordable Reliable Energy.
On this day
Nov. 8, 1932 — "Franklin Delano Roosevelt wins election" via the Roosevelt House — Roosevelt won the presidential election, defeating President Herbert Hoover. Waiting for the returns that evening, he spoke to the excited crowd at the Biltmore Hotel. The next afternoon, FDR spoke from the second-floor drawing room of Roosevelt House, his first radio address to the American people as President-elect. He at once did it again, filmed by Fox Movietone News for airing in the nation's movie theaters. "It looks, my friends, like a real landslide this time. But we have not yet had the returns from the West Coast and for that reason, I am making no official or public statement as yet," he said.
Nov. 8, 1994 — "The Republican Revolution" via History.com — For the first time in 40 years, the Republican Party wins control of both the House of Representatives and the Senate in midterm congressional elections. Led by Rep. Newt Gingrich of Georgia, who then replaced Democrat Tom Foley of Washington as Speaker of the House, the empowered GOP united under the "Contract with America," a 10-point legislative plan to reduce federal taxes and dismantle social welfare programs set up during six decades of mostly Democratic rule in Congress. Gingrich's House passed every bill incorporated in the Contract with America — except for a term-limits constitutional amendment — within the first 100 days of the 104th Congress.
___
Delegation is published by Peter Schorsch and compiled by Jacob Ogles and edited and assembled by Phil Ammann and Ryan Nicol, with contributions by Renzo Downey, Anne Geggis, Kelly Hayes, Jesse Scheckner and Wes Wolfe