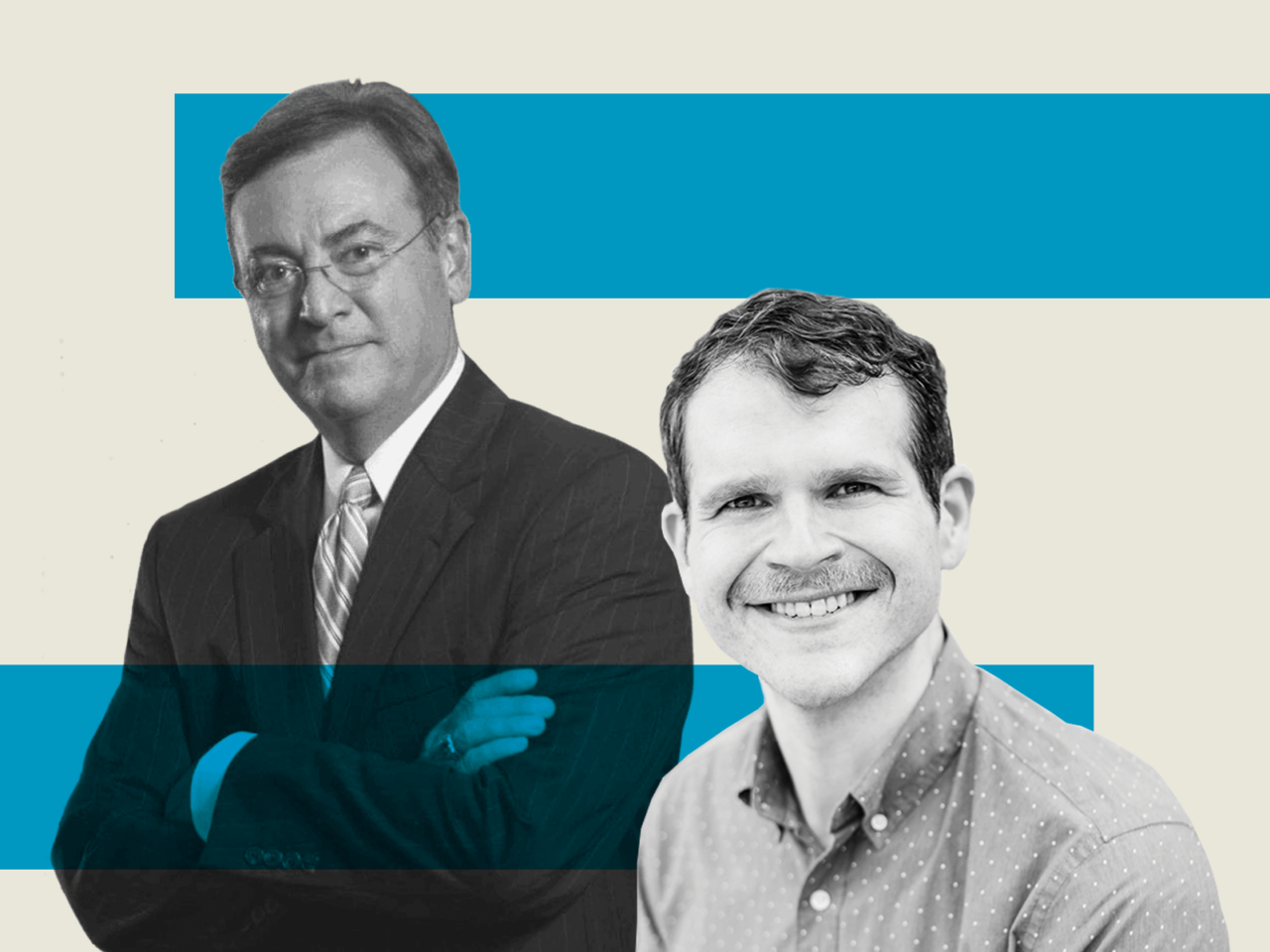 Now the Democrat heads to November in a swing district but against a Republican headwind.
Alan Cohn will once again lead Democratic efforts to take a Central Florida congressional seat.
The veteran news anchor won the Democratic nomination in Florida's 15th Congressional District, besting political consultant Gavin Brown and video producer Eddie Geller.
Cohn led in all three counties in the district. With most votes counted, he had 14,885 votes, about 33.14% of the vote, to Brown's 9,996, 22.26%, and Geller's 9,807, or 21.84%.
"I am so honored to win the Democratic Nomination in Florida's 15th district," Cohn said. "I'm running to fight for our values. To reach across the aisle to lower taxes, to reduce the cost of prescription drugs so our seniors don't have to refuse life saving prescriptions based on cost, to invest in education so that our children are ready for the 21st century economy, and to be a champion of infrastructure projects, like connecting Tampa to the Orlando-Miami high speed rail system. Together there is nothing we can't achieve."
Cohn, who has run twice prior in different configurations of an east Hillsborough seat, jumped back into the running this year. Familiar to voters both from the 2020 campaign and as an investigative reporter in the region, he hopes voters entrust him with a seat in Congress this time around.
The victory came despite Cohn's late entry to the race.
Geller, a comedian and former MoveOn video producer, early on captured attention with humor-infused videos introducing himself to voters, and has followed that up with garnering the support of progressive groups. The Progressive Change Campaign Committee (PCCC) this week became the latest group on the Left to rally behind Geller, who has painted himself as the true blue choice.
But Geller ultimately underperformed relative to the time in the race or the dollars spent. He came in behind Brown, a political consultant and farmer who raised $22,943 since launching his campaign in April while Geller collected about $505,372.
Cohn in his campaign sought to shore up the center. He amplified independence, marketing himself as someone who will be able to work in Congress with Democrats and Republicans.
"It's that vision and set of bold, commonsense beliefs that will propel us to victory in November," he said.
Cohn, despite a late entry into the field, lined up major names of his own who have experience winning their places in Congress. His endorsers included U.S. Reps. Kathy Castor, Lois Frankel and Debbie Wasserman Schultz, the latter of whom ran recruitment efforts for the Democratic Congressional Campaign Committee this cycle.
He also landed support from the New Democratic Coalition, the second largest Democratic caucus in Congress.
The Democrat advances to the General Election in Florida's newest congressional district, and will go into a competitive race. The terrain appears to favor Republicans, but just barely. About 50.86% of voters under the new CD 15 lines voted for Republican Donald Trump in the 2020 election, compared to 47.74% who went for Democrat Joe Biden.