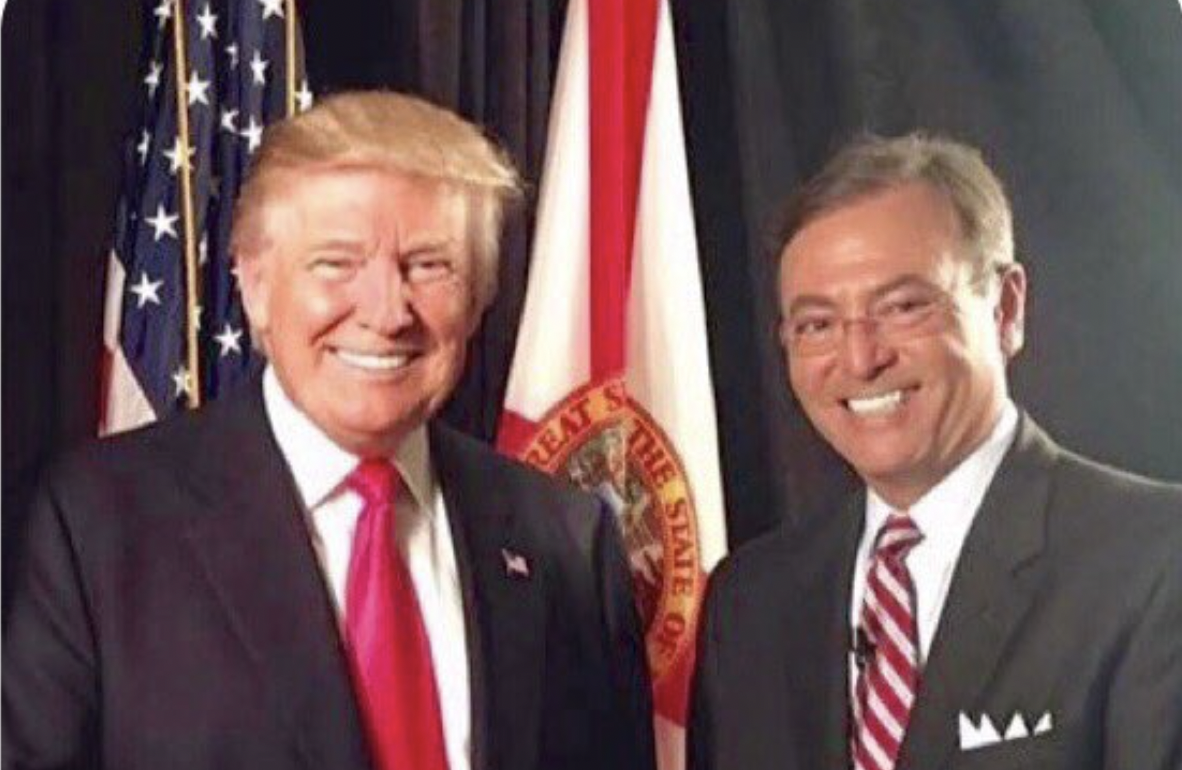 The pic came with a text saying 'Make America Great Again.'
Congressional candidate Alan Cohn blasted out a text message to voters with a picture of him with Donald Trump. That's a surprise move considering Cohn is the Democratic nominee in a Central Florida swing seat.
"This is Bob for Cohn for Congress 2022," the text message reads. "VOTE ALAN COHN. Make America Great Again."
The text accompanies a picture of Cohn with Trump, apparently from the Democrat's days as a political journalist.
"Voters in the 15th District want a candidate who will represent everyone regardless of political party and who will always put America first, and that's exactly who Alan Cohn is," said Cohn spokesman Phil Swibinski.
"Laurel Lee on the other hand has personally profited off of investments in Chinese companies founded by members of the Communist Party, and even lied about it at a debate. The choice could not be more clear."
The text was widely shared by Twitter user Ultra Mega MAGA Red Wave, who called the text misleading.
That statement alluded to financial disclosures that included an investment by Lee's husband, former Florida Senate President Tom Lee, in as much as $250,000 in shares of the Alibaba Group.
But raising that seemed an immediate distraction from the Cohn campaign tactic of suggesting the Democrat will in any way carry Trump's political agenda to Washington.
While Cohn has promised to work across the aisle if elected, he also has highly criticized a Supreme Court decision to overturn Roe v. Wade, made possible by Trump's appointments to the high court. Lee has supported the decision because it turns abortion regulations to states. And that's just one example of how the Republican nominee is in closer alignment with the former Republican President than the Democratic one.
The text also went out as Election Day returns show far more registered Republicans voting than Democrats, including in Hillsborough, Pasco and Polk counties, where CD 15 spans. That means likely any shot at winning depends on Cohn winning a substantial number of Republican and no-party-affiliation voters.