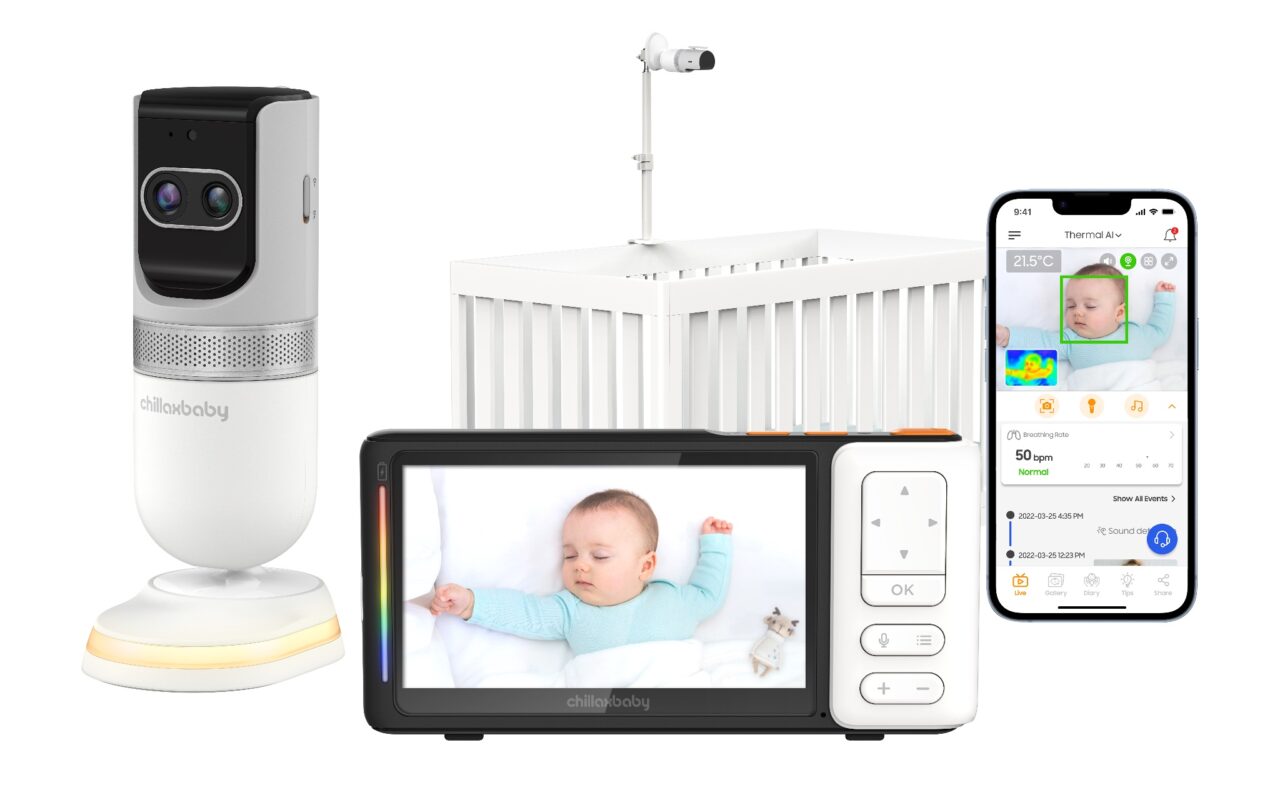 The company's monitors can even detect dirty diapers.
Chillax is showing up at CES 2023 with a set of new baby monitors that bring AI and machine learning technology to the nursery.
Chillax developed the first baby monitor that uses Edge-based AI and machine learning techniques to accurately detect a covered face, roll-over and breathing rate.
Its new entries into its baby monitor lineup are Giraffe AI, Thermo AI and Care Plus. Each is debuting for the first time at CES.
Giraffe AI incorporates artificial intelligence to be able to send notifications every time a baby is endangered. The exclusive and unique algorithm keeps learning from babies every day. It can understand facial expressions and keep track of a child's sleep positions.
"Giraffe AI is a cost-effective monitor, considering the groundbreaking sleep posture analysis and risk alert technology," the company said in a news release.
Thermo AI uses multispectral imaging to detect a baby's face and sleep posture, while also detecting body core temperature. The thermal imager function can alert users if it detects abnormal temperature variations and trends. It can also detect an infant's toileting status via the thermal imager and notify parents of temperature changes in the diaper area.
Care Plus, meanwhile, focuses on affordability with Chillax saying it will be the lowest cost dual-mode monitor on the market. The unit can transform into a camera that can be used with any of Chillax's monitors. Users simply need to insert the dongle via USB-C to start streaming audio and video. Consumers will be able to purchase the baby units separately and create a monitor combination of their choice.