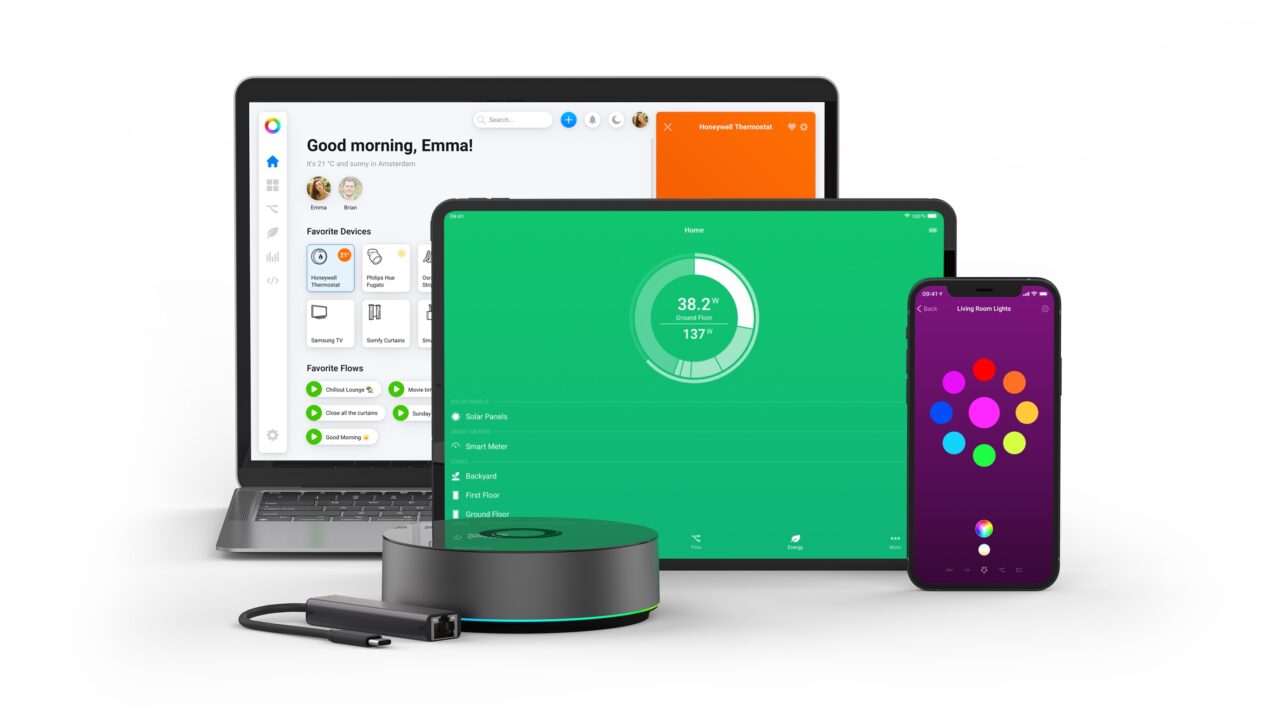 The new model features 3.5 times better performance over its predecessor.
Athom will showcase its newest smart home hub during the Consumer Electronics Show this week.
Homey Pro, which will be on store shelves in the first quarter of 2023, is a highly advanced, privacy-aware, locally operating universal smart home hub.
The hub improves upon Athom's past hubs with better wireless range and will also be available in more markets, including the U.S. and Canada.
One of the key selling points of the Homey product lineup is local processing — meaning that data generated by various smart home devices doesn't leave the home to be used by tech companies.
"It doesn't listen in or sell any customer data, and it does not use personal information to create user profiles or targeted advertisements," the company said in a news release.
The Homey lineup, including the Homey Pro, allows users to access all their smart devices in one place rather than through myriad apps for each device manufacturer. Homey Pro is compatible with devices that operate on the BLE, Zigbee, Z-Wave, 433MHz, IR, Matter and Thread smart home standards.
"The new Homey Pro was designed based on feedback from our most demanding customers and we were uncompromising in its design," said Emile Nijssen, creative director and co-founder of Athom. "Homey Pro makes it easier for users to unify and organize their home connections while maintaining speed and privacy. It's a feature-packed product that will delight those who use it even months after they've unboxed it."
For those curious about the specs, the Homey Pro is powered by a quad-core ARMv8 processor, 2 GB of DDR4 RAM and 8 GB onboard storage. The hardware allows the Pro to offer 3.5 times better performance than its predecssor, and up to four times better wireless range, depending on the connection and technology.
Homey cloud services, such as the Homey App Store and remote access, are included with the Homey Pro at no additional charge, as is a free local back-up option via PC or Mac. Cloud backups are available with an optional 99 cents-per-month subscription.
"The new Homey Pro works with the same Homey iOS and Android app and the Homey Web App that users already know and love. It truly is the best way to take any smart home to the next level, with our unique focus on the combination of versatility and ease-of-use," said Stefan Witkamp, commercial director at Athom.