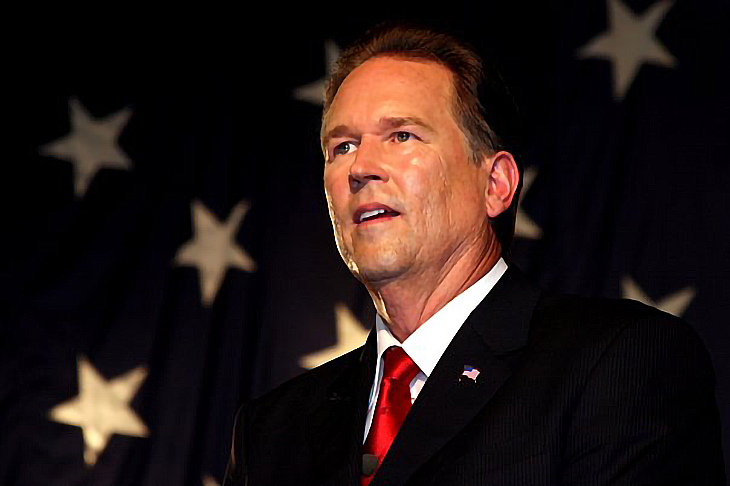 Will a chaotic climate around the Speaker decision impact this leadership race?
A potentially contentious vote on Speaker of the House could have consequences for other committee chairmanships. That includes the choice on who leads the House Ways and Means Committee, where Florida has a high stake.
U.S. Rep. Vern Buchanan remains in the running for the post. But the Longboat Key Republican faces U.S. Reps. Adrian Smith of Nebraska and Jason Smith of Missouri.
Those close to Buchanan say it's clearly a competitive race who will win the top spot on Congress' most powerful committee. When a new Congress is sworn in on Tuesday, Buchanan will be the most senior Republican on the committee.
Buchanan has served as Chair or ranking member for five of six Ways and Means subcommittees. He most recently took over as the top Republican on the Health Subcommittee, widely considered the most important subcommittee under the Ways and Means umbrella.
But he never has served as ranking member for the full committee. That post was held in the last Congress by U.S. Rep. Kevin Brady, of Texas, who also Chaired Ways and Means the last time Republicans held a majority.
Notably, Buchanan declared his candidacy for Ways and Means immediately after Brady announced he would not seek re-election. At that time, he seemed the long shot candidate, as U.S. Rep. Devin Nunes, a California Republican, had more seniority. But Nunes left Congress early to run former President Donald Trump's Truth Social platform.
That seemed to put Buchanan in pole position to win the gavel. He has stressed his business background. The former automobile sales mogul created jobs in 44 states and around the world, before he won his first race for Congress in a swing district in 2006.
"Vern has the qualifications and real-world experience necessary to hit the ground running on day one," said Max Goodman, Buchanan's political adviser. "It's why he has such strong support throughout the Republican conference."
Notably, he was in the same class as U.S. Rep. Kevin McCarthy, who remains the favorite to be Speaker when the new Congress convenes tomorrow. But McCarthy's own path to becoming presiding officer for the House has grown increasingly dicey.
Normally, leadership races are all decided shortly after the Midterm Elections, but McCarthy staved that off for any competitive contests, and Ways and Means is widely considered the most critical race still in play.

As McCarthy rallied votes, he met with Buchanan as recently as Monday in the Speaker's office, but also has met with a number of his personal critics.
Jason Smith has surfaced as the most prominent alternative to Buchanan. He has been the ranking Republican on the House Budget Committee, and has made clear he will vacate that post for the chance to lead Ways and Means. The Freedom Caucus member is also reportedly a popular figure with those politically aligned with Trump, who is making a third run for the White House.
"We are the party of the working class. We are not the party we had 10 years ago," he told Bloomberg News. "I represent the base of our party. I have the best pulse on where we need to move on policies."
Adrian Smith, meanwhile, also boasts a close relationship to McCarthy; the two Republicans roomed together during their earlier days in politics. He has sold himself as a policy wonk with experience in trade policy in particular.
But Buchanan boasts that background too, serving as House liaison to the Trump administration during negotiation of the U.S.-Mexico-Canada agreement. He also raised more money for the National Republican Congressional Committee than any member not already in leadership, about $4.1 million.
Ultimately, a decision will be made not by the full Republican caucus but by the GOP Steering Committee in the House, on which Buchanan has served for years. He can't vote in the election, but his Florida seat will likely be filled for the vote by fellow Floridian U.S. Rep. Michael Waltz. Florida also just secured a second seat on the committee for U.S. Rep. Mario Díaz-Balart. Both men have sung Buchanan's praises.
A vote will be held likely on Thursday or Friday, according to POLITICO's Olivia Beavers. But no formal time has been set. Several other races remain underway including for Chair posts on the Budget Committee, Education and Labor Committee and Homeland Security Committee.
Florida only has a stake in one contest. Indeed, if Buchanan wins, he will be the first Florida Congressman to wield a gavel in Congress since U.S. Rep. Jeff Miller, a Chumuckla Republican, who retired from Congress in 2017. That in itself has been an argument employed by Buchanan's camp, as Florida Republicans will make up roughly a fifth of the 222-seat narrow Republican House majority in the new Congress.