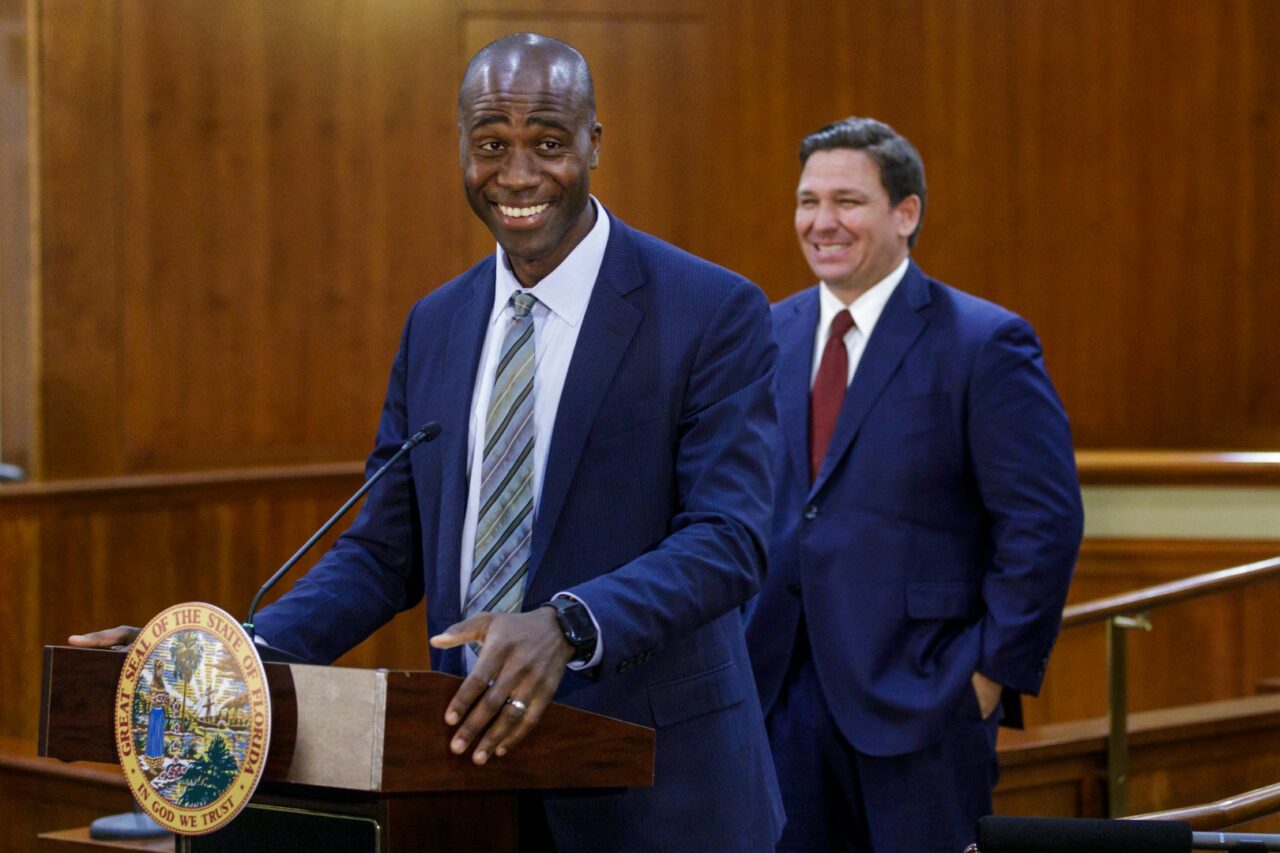 A UF task force determined that the information Ladapo used to warn against vaccines has 'serious shortcomings' of which he was made aware.
Surgeon General Joseph Ladapo, a professor of medicine at the University of Florida, used a faulty analysis and may have violated the school's research integrity rules by citing a non-peer-reviewed study when he warned young men against receiving common coronavirus vaccines, a report from UF medical school faculty says.
In the report, first shared with and reported by The Washington Post, a task force of the University of Florida College of Medicine's Faculty Council details many problems with the analysis Ladapo used on Oct. 7, when he recommended that men under 40 forgo taking mRNA vaccines for COVID-19.
Ladapo, through the Department of Health (DOH), warned of an "abnormally high risk of cardiac-related death" among young people.
"With a high level of global immunity to COVID-19, the benefit of vaccination is likely outweighed" by that risk, the DOH website says.
Doctors, public health officials and other medical professionals at the time quickly criticized Ladapo's recommendations for being based on weak data that never underwent peer review. Twitter temporarily took down a tweet Ladapo posted referencing the study and summarizing his guidance, flagging it as misinformation.
But Ladapo doubled down. Last month, he joined Gov. Ron DeSantis in successfully seeking approval from the Florida Supreme Court for a statewide probe into whether drug manufacturers, including Pfizer and Moderna, committed wrongdoings in the development, marketing and distribution of mRNA vaccines.
Medical school faculty members at UF, where Ladapo is tenured, conducted their own investigation. The Faculty Council referred the resulting report to the UF Office of Research Integrity, Security and Compliance, a move that compels the university to consider a formal investigation of Ladapo for a breach of research integrity principles.
The report determined the information Ladapo used has "serious shortcomings" of which he was made aware. It said the data he relied on "barely" qualified as statistically significant, and his analysis and guidance failed to compare the risk of vaccination with benefits, including limiting COVID-19 deaths and reducing hospitalizations.
Such actions, the task force wrote, "exemplifies 'careless, irregular' or contentious research practices.'"
"Indeed, based on an analysis that is seriously flawed … Dr. Ladapo makes policy recommendations that are in direct conflict with those of every other major U.S. scientific and public health organization, which are based on published studies contradicting his finding," a summary of the task force report said.
Further, the analysis Ladapo used — which included no named authors — claimed deaths were cardiac-related without sufficient supportive evidence, making Ladapo's guidance a potential violation of UF's research integrity policy concerning "questionable research practices."
"While Dr. Ladapo has the right and responsibility to develop public health policy as the state Surgeon General, he must simultaneously uphold the expectations and responsibilities of a tenured professor," the task force wrote.
Responding to a summary of the UF task force's report, DOH spokesperson Jae Williams III suggested Ladapo's faculty peers were only trying to disparage him. He told the Post the research Ladapo used "has no affiliation with the university and was a surveillance assessment of public health data within the Surgeon General's authority."
"It is interesting," he said, "that the Faculty Council spent such a significant amount of time to vilify their colleague's work."
The Centers for Disease Control and Prevention (CDC) still recommends that people 6 months or older receive a coronavirus vaccine.
The CDC also notes that instances of myocarditis and pericarditis associated with mRNA vaccination — conditions Ladapo cited in his guidance against vaccines — have "rarely been reported." In most cases where such conditions are reported, the agency says, patients with those conditions who received care responded well to medicine and treatment and recovered soon after.