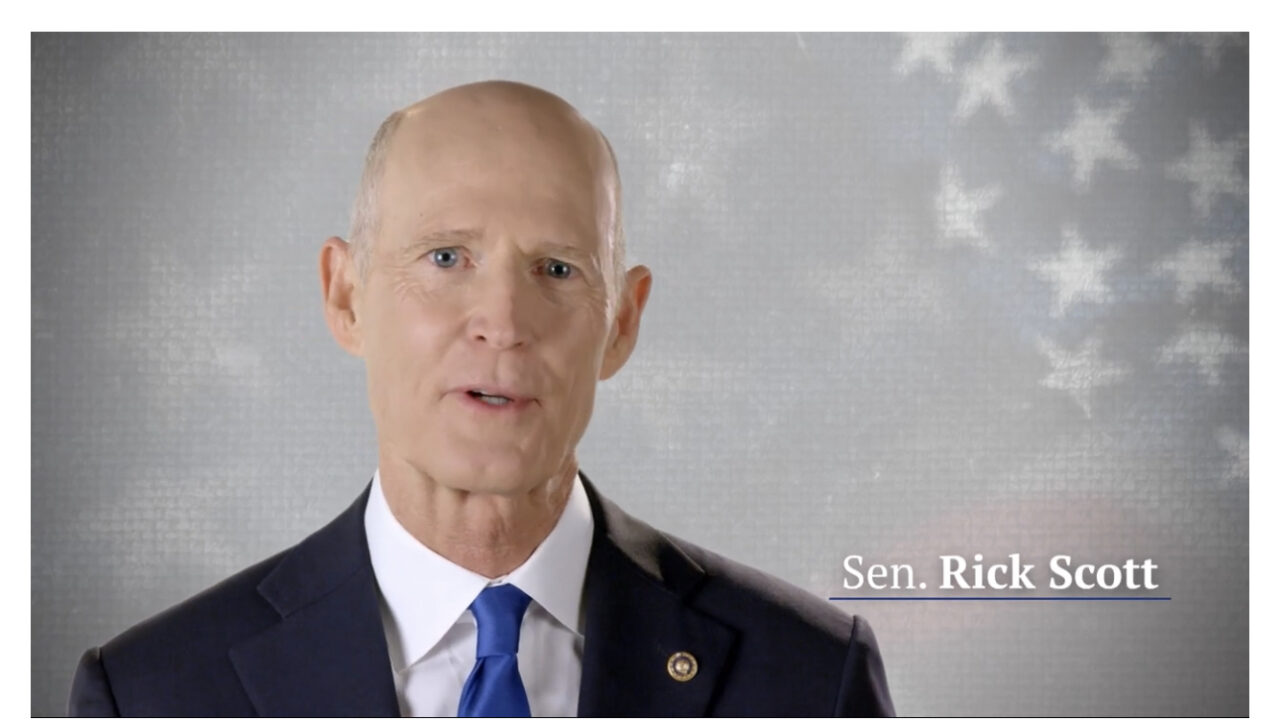 Scott's re-election campaign spends seven figures on national buy.
Florida's junior Senator remains defiant even in the face of a lopsided loss in his recent challenge to GOP Leader Mitch McConnell.
Rick Scott's re-election campaign released a new ad Wednesday that defends his unsuccessful challenge to the Kentucky Senator. The friendly Fox News article spotlighting "Got to Change" notes the big spend: A "seven-figure" national buy will ensure the spot is seen by cable news viewers.
"People told me not to run for Republican Leader against Mitch McConnell. They said I wouldn't win. I knew it was going to be hard. But we've got to start somewhere," Scott contends, standing in front of a star-spangled off-white background, before pivoting to a denunciation of GOP ineffectiveness against the socialist scourge.
"We're on the road to woke socialism and Republicans are just a speed bump," Scott caviled. "We can't keep doing the same old thing. It's time for Republicans to be bold, speak the truth, and stop caving in. Help us change our party. Join us at RescueAmerica.com."
The ad is Scott's first of the 2024 cycle, and the first after a less-than-successful tenure as head of the National Republican Senatorial Committee. Scott had predicted as many as 55 seats could be Republican in the current Senate, yet Republicans lost a seat on the net and will remain in the minority for at least two more years.
Despite that shortcoming, and blame being cast toward him, Scott still mounted the first challenge to McConnell's leadership of the caucus. But it was for naught. The Naples Republican lost to McConnell in a 37-10 vote.
The leadership challenge came after a feud between Scott and McConnell simmered throughout the summer, highlighted by the unlikely visual of the GOP leader admonishing Scott's policy proposals known as his plan to "rescue America."
"Let me tell you what will not be a part of our agenda: We will not have as part of our agenda a bill that raises taxes on half the American people and sunsets Social Security and Medicare after five years," McConnell said immediately after the plan's release, as Scott walked away from the press conference. "That will not be part of the Republican Senate majority agenda."
Ultimately, McConnell was right, especially given that there is no Republican Senate majority agenda at all in this Congress.
See the new Rick Scott ad below: