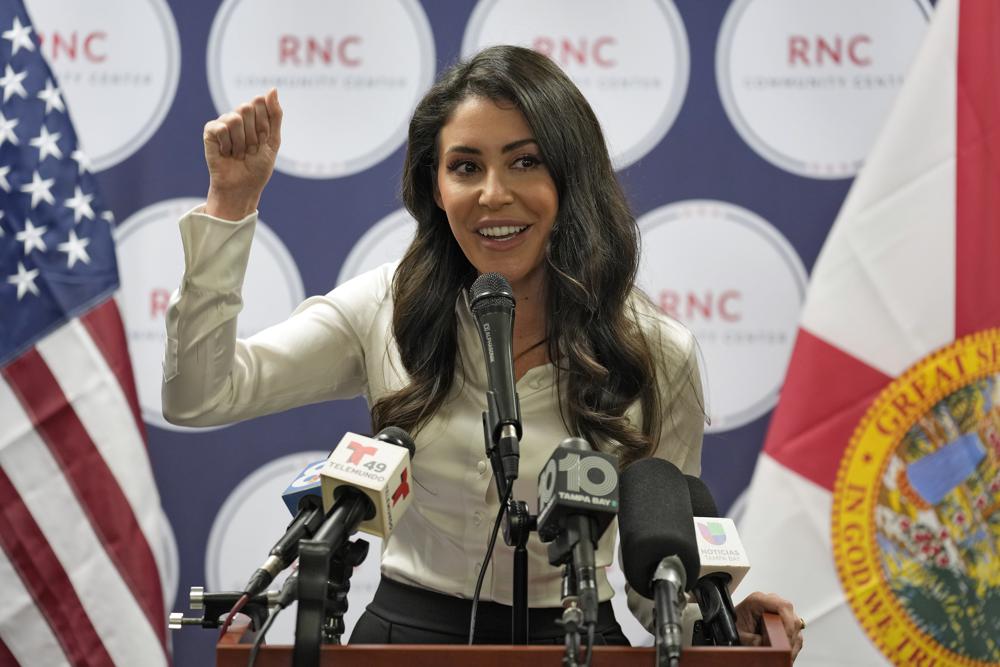 She cast a vote today for U.S. Rep.-elect Byron Donalds of Florida.
U.S. Rep.-elect Anna Paulina Luna voted three times Tuesday against the top Republican running for Speaker of the House. But she promised she won't do anything that results in a Democrat holding the Speaker's gavel.
(Note: All House members currently bear the title of "Rep.-elect" until a new Speaker is chosen and members are sworn in).
Ahead of a planned second day of votes on Speaker, Luna issued a statement saying she won't do anything that risks Republican control of the Chamber.
"There is an extraordinary amount of misinformation going around about yesterday's vote for the Speaker of the House," Luna said in an extensive statement.
In three votes, U.S. Rep.-elect Kevin McCarthy, a California Republican, came short of the 218 required votes. In fact, McCarthy received fewer votes than Democrat Hakeem Jeffries, the minority caucus choice for Speaker.
Luna on three ballots cast Tuesday supported Ohio Republican U.S. Rep.-elect Jim Jordan for the post. On a fourth vote Wednesday, she supported U.S. Rep.-elect Byron Donalds, a Naples Republican nominated for the post.
But she said voters should understand Republican opposition to McCarthy doesn't translate to support for Democrats controlling the chamber.
"To be clear, I will NEVER vote to elect a Democrat Speaker and what you are seeing is Congress in action," Luna said. "These discussions are good to have and although you are not able to see the conversations happening off the floor, I assure you that I am voting and constantly thinking about the thousands of conversations I have had with you all over the last four years."
Luna in November won election in Florida's 13th Congressional District over Democrat Eric Lynn. She also ran unsuccessfully in 2020, losing to Democratic incumbent U.S. Rep. Charlie Crist in a prior configuration of the district.
Luna defended her votes protesting the status quo of Washington. "D.C. is fundamentally broken," she wrote.
She said she was elected to bring change.
"I have made my position clear, and it remains the same as when you elected me: I will stand strong until we get a Speaker who will fight for the American people and fix the chaos and corruption in our nation's Capitol," she said.
"I will continue to stand firm against all forms of pressure. Right now, democracy is at work — something that hasn't happened for decades. The process may be messy, but that is how it is supposed to be. The alternative — a swift uniparty vote without room for debate or conservative ideas — is far worse."
She stressed the divide within the caucus will not result in Democrats assuming control of Congress, a theory she claimed was "concocted by the mainstream media."