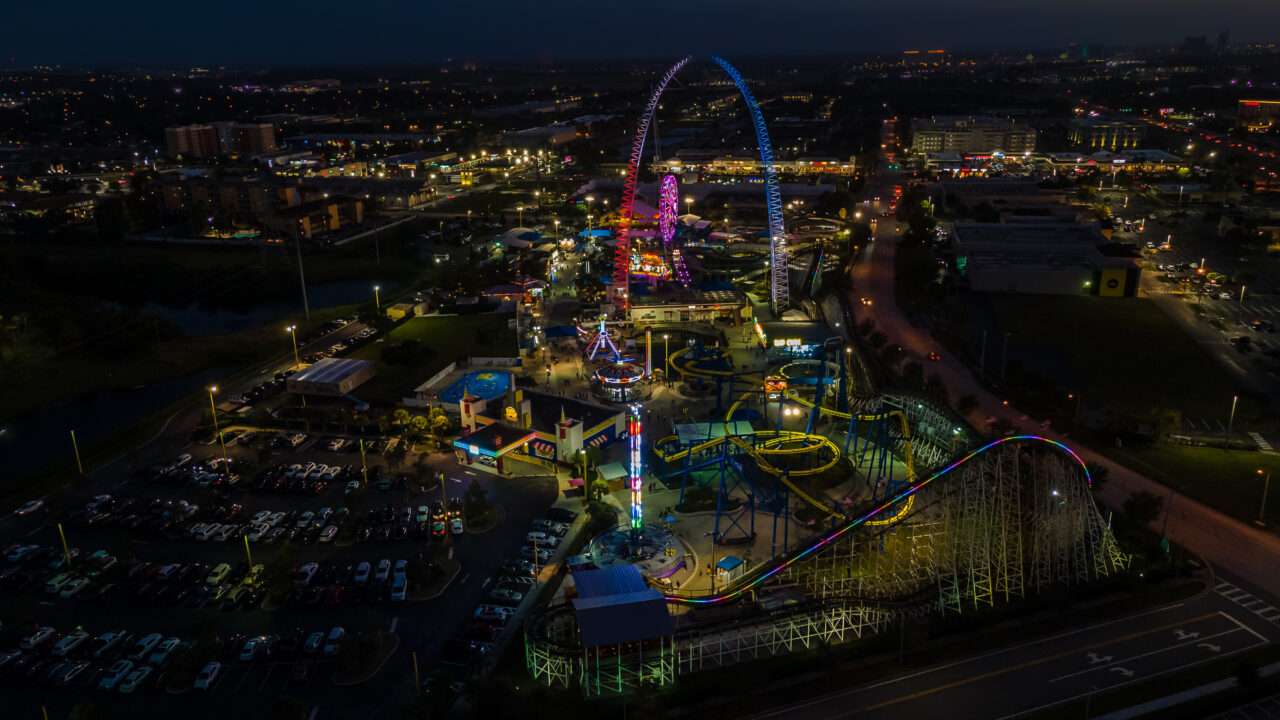 Surely this year will bring plenty of major developments, surprise twists and newsworthy updates for the theme park capital of the world
It's the start of 2023. Surely this year will bring plenty of major developments, surprise twists and newsworthy updates for the theme park capital of the world in Orlando. Here are some unanswered questions lingering from 2022 that we're hoping to get answered soon in the New Year.
What's the fate of the advance reservation system at Disney World? The flip-flop of Disney CEO leadership brought renewed cries from theme park fans to get rid of the advance park reservations that have been in place since the parks' pandemic reopening in 2020. Visitors, whether they have an annual pass or plan to buy tickets, can't visit the parks spontaneously anymore and need to make advance plans. Park hopping is only allowed after 2 p.m., as long as you visit the park and have reservations first before going to the second park. Disney has expressed how much this reservation system helps them plan their business operations and control attendance. Will the reservation system or the park hopping limitations get dropped in 2023?
When will Universal release more details on Epic Universe? Last we heard, NBCUniversal CEO Jeff Shell confirmed in December the theme park is on track to open in summer 2025 and construction is far enough ahead, there are vertical pieces put into the ground. What Universal, NBCUniversal and Comcast leaders haven't said is what new rides will be built or supplied more details on what restaurants, shops and hotels are coming. Some theme park writers have dug in and pored over filings and photographs of the construction, but we're still eager to get confirmation from the park operator directly on what we can expect at Epic Universe.
When will Tron and the Pipeline coaster open? What we know is Tron Lightcycle Power Run, Magic Kingdom's new steel roller coaster in Tomorrowland, is set to open in spring 2023. Disney has not confirmed an official opening date yet. Also coming in spring 2023 is SeaWorld Orlando's next roller coaster, Pipeline: The Surf Coaster. Thrill fans and theme park lovers are eager to circle these two opening ride dates in the calendar for 2023.
Where will SeaWorld Entertainment build a hotel? SeaWorld Entertainment CEO Marc Swanson has brought up his desire to expand the company and go into the hotel business, but he hasn't said where. There are plenty of cities to choose from. The Orlando-based company operates parks in California, Virginia, Texas, Tampa and elsewhere. Could Orlando be the winner? SeaWorld Orlando has been mounting a comeback in recent years and improving its attendance. A hotel on-site would help them compete better with Disney World and Universal Orlando. Heck, even Legoland Florida has hotels. In November, Swanson promised to give more details in the coming months ahead. SeaWorld executives also mentioned the possibility of adding solar energy to one of its properties too, without going into specifics of where and when. The company's chief financial officer Michelle Adams brought up the project in November when she mentioned rising utility costs. "We do have some investments specifically related to address that, like our solar project that we are getting ready to kick off in one of our parks," she said. The company declined to say more when Florida Politics reached out after the earnings call. Will SeaWorld share more in 2023?