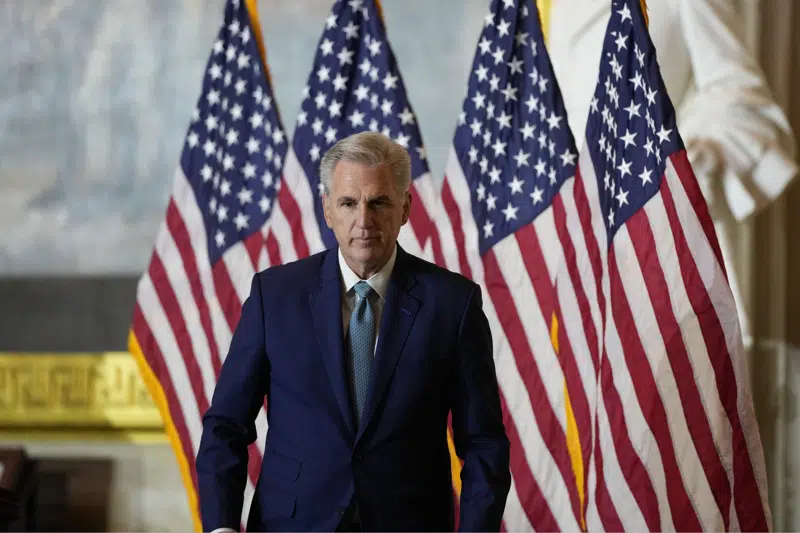 Florida Republicans might not be the most popular, but Vern Buchanan should be.
It's no secret that Florida's congressional delegation is, perhaps, not the most popular in the nation right now.
Matt Gaetz's hard-line tactics to stall the Speaker race — and put the GOP into an embarrassing historic conundrum whereby the important work of just simply swearing members in was delayed for several days — have earned him the title of most-hated in his party. People in his own party are calling him a "D-lister" and a narcissist, according to Bloomberg. 
So there's that.
Over in the Senate there's Rick Scott, whose national profile leading the Senate campaign arm took a major blow when the GOP failed to claim a majority and, perhaps, contributed to Republicans' poor performance in House races that delivered only a narrow advantage. Like Gaetz, he also launched his own brand of hard-line, unsuccessfully attempting to unseat Mitch McConnell as Senate Minority Leader. 
Even Cory Mills — a House Republican who, in the wee hours of Jan. 7 as McCarthy was finally taking the Speaker's gavel, tweeted that there was "finally one less gavel in Pelosi's house for Paul to fight with in his underwear" — is drawing ire. After his tweet, which was a callous reference to an attack on Nancy Pelosi's husband in their home, Rep. Eric Swalwell responded, calling it an example of "the indecency that makes up the @HouseGOP."
I want you to see the indecency that makes up the @HouseGOP. This is from newly-elected @CoryMillsFL. He owes @SpeakerPelosi an apology. pic.twitter.com/1zNcKKwFn2

— Rep. Eric Swalwell (@RepSwalwell) January 7, 2023
So yeah, the Florida delegation is catching plenty of heat. 
But Vern Buchanan doesn't fit that mold. Not even a little. 
Yet on Monday, Buchanan lost his bid to chair the powerful House Ways and Means Committee, a loss that means no member of the Florida delegation will chair a full committee this Congress. Buchanan, it's worth noting, was the senior-most GOP member of the committee.
Even ignoring that, sources tell Florida Politics that Buchanan ran on his business background and ability to work across the aisle to do what Congress often fails to, actually get stuff done. A simple look at this video released by Buchanan's camp Monday paints a brilliant picture of a statesman with the chops and pedigree to make a significant difference on day one.
Buchanan's collegial approach to governance has earned him bipartisan support in Florida, including a spot as co-chair of the Florida congressional delegation. Simply put, he's good at not making enemies. 
Yet Buchanan's colleagues opted instead to go with Missouri Republican Jason Smith, who offered a more aggressive party line approach filled with promises to investigate Joe Biden and gut the approximately $80 billion in IRS funding approved last year as part of Democrats' Inflation Reduction Act, a move that has already come to fruition in the House, even if it's doomed in the Senate. 
Sources with knowledge of the Ways and Means proceedings tell us Buchanan couldn't have lost without McCarthy weighing in and speculate that's just what happened. Allegedly, and we have not independently verified this, McCarthy was displeased with Buchanan's allegiance with House Majority Leader Steve Scalise and viewed the race as a proxy battle between the rivaling camps.
Even if all that is true, it ignores what Buchanan has done for his party. He hosted McCarthy the week before the election with other candidates in an effort to boost performance. He raised more than $4 million, more than any member of Congress not in a leadership position, to help fund House races.  
And it ignores Gov. Ron DeSantis, whose leadership at the top of the ticket in the Sunshine State and aggressively pro-GOP maps earned Republicans four additional seats in the House. Nationwide, the party gained just 9 seats, meaning without Florida's strong performance, the tiny GOP House majority would be even more tiny.
Maybe this isn't a case of looking a gift horse in the mouth, but it sure feels like one.