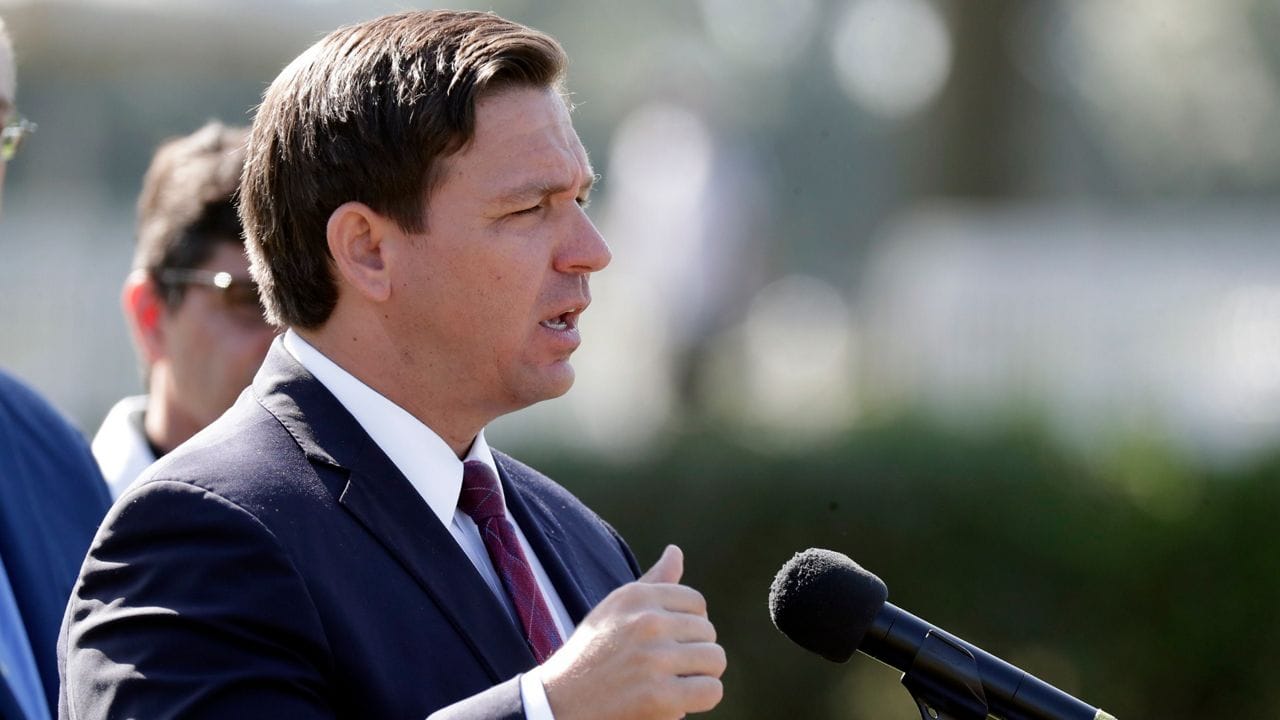 'Would you want that to be happening? Of course not.'
Florida's Governor continues to lean in against the Communist Chinese government, promising a tough ban against land purchases and offering new scenarios illustrating the danger.
On Thursday in The Villages, Gov. Ron DeSantis raised the specter of China making aggressive buys of land in Florida, suggesting that unless restrictions are imposed, "hostile" Beijing could make concerning inroads in buying Florida properties.
"Just imagine, not that they would sell it here in The Villages, but just imagine that the (Chinese Communist Party) had a company buying subdivisions in the Villages. Would you want that to be happening? Of course not."
DeSantis also raised the prospect of Chinese interests buying other properties in Florida, as he has before, but he added a new potential wrinkle for consideration.
"You don't want them buying farmland, controlling our food supply. You don't want them near military bases. But do you want them building a resort in Florida either? I don't."
While the prospects of Chinese acquisition of senior-living subdivisions or vacation resorts may seem remote, evidence exists that the Asian power has invested heavily in Florida farmland. The U.S. Department of Agriculture notes that as of 2020, "reported foreign-held agricultural land" constitutes 5.8% of Florida's total. That's among the highest proportions in the country.
DeSantis raised similar concerns about Chinese acquisitions at a press conference earlier this week.
"If you look at the Chinese Communist Party, they've been very active throughout the Western Hemisphere in gobbling up land and investing in different things. And, you know, when they have interests that are opposed to ours, and you've seen how they've wielded their authority — especially with President Xi (Jinping), who's taken a much more Marxist-Leninist turn since he's been ruling China — that is not in the best interests of Florida to have the Chinese Communist Party owning farmland, owning land close to military bases," DeSantis said.
The Governor said he wants to make a ban "as broad as possible," including farmland and ports, and clearly extending beyond that. Expect the 2023 Legislative Session to have bills to match his desire to constrain Chinese land grabs in the Sunshine State.