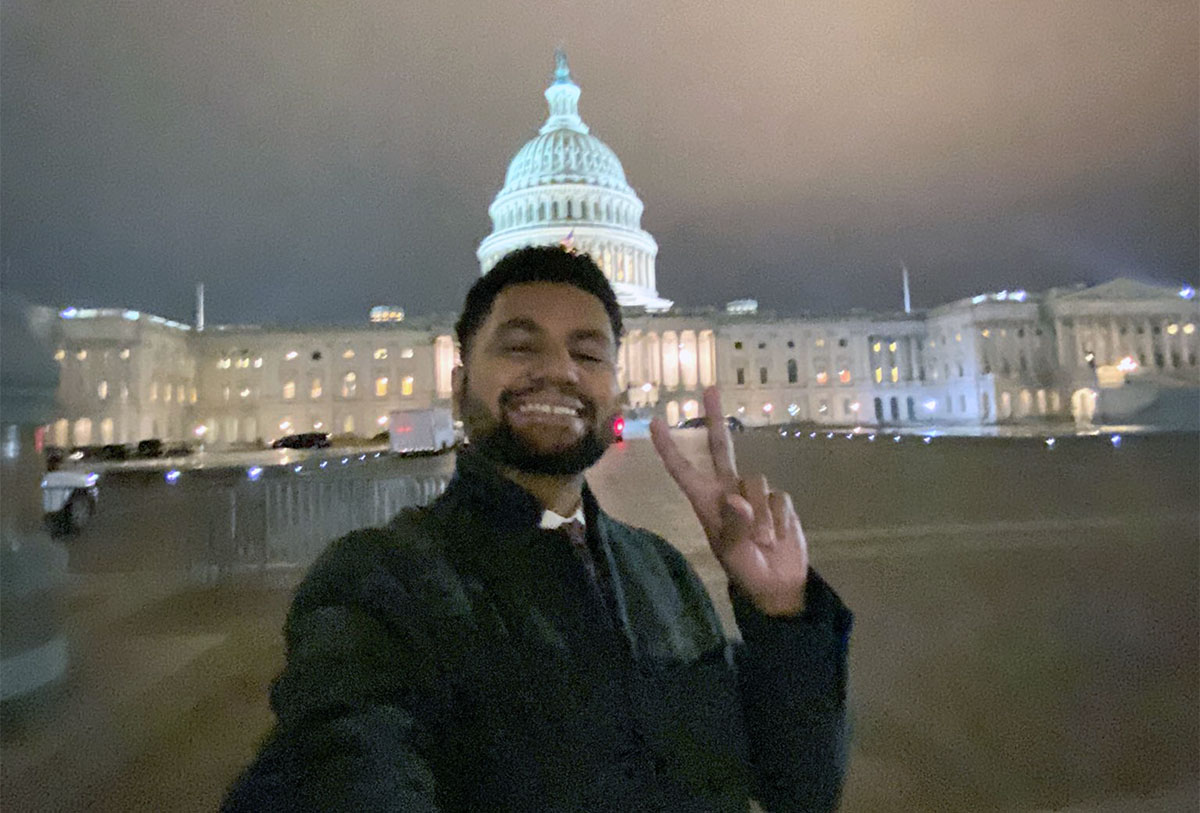 Yuri Beckelman, Samantha Ramirez and Trinity Tresner will work in his Capitol office.
U.S. Rep. Maxwell Alejandro Frost now has full teams in place in his Washington and Orlando offices.
The youngest member of Congress tapped a 15-year veteran of the Hill, Yuri Beckelman, for his Chief of Staff. Beckelman previously served as Staff Director for the House Select Committee on the Modernization of Congress and as Senior Advisor to the House Veterans' Affairs Committee.
Frost hired Samantha Ramirez as Communications Director for his office. She was most recently the communications director and press secretary for former U.S. Rep. Charlie Crist's gubernatorial campaign in Florida.
Trinity Tresner came on as Frost's scheduler. She previously served as state Rep. Joy Goff-Marcil's legislative aide in the Florida Legislature. She also previously worked for state Rep. Anna Eskamani.
The Orlando Democrat also staffed up his district office, naming Jason Henry as District Director. Henry previously worked for Orlando City Commissioner Bakari Burns as a senior aide, and before that job as communications and policy manager for the Central Florida Commission on Homelessness.
Frost hired Sarah Elbadri as his Deputy District Director and Director of Constituent Services. Elbadri will work out of the Orlando office. She most recently worked in Orange County Government, administering its Affordable Housing Trust Fund.
"I'm incredibly excited to welcome Yuri, Samantha, Jason, Trinity, and Sarah to the team and to work alongside them as we fight to deliver results to the people of Central Florida," Frost said. "Whether it's introducing bold, transformative legislation to move our country and communities forward or helping constituents get the support and resources they need — our office is here and ready to serve."
Frost in August emerged as the Democratic nominee in a crowded field in Florida's 10th Congressional District. He later handily won the General Election in November in the heavily Democratic seat.
Kevin Lata, Frost's campaign manager in the Midterms, will stay on with Frost on the political side as senior advisor.
Correction: A previous version of this story incorrectly listed Goff-Marcil as of part of Frost's staff.