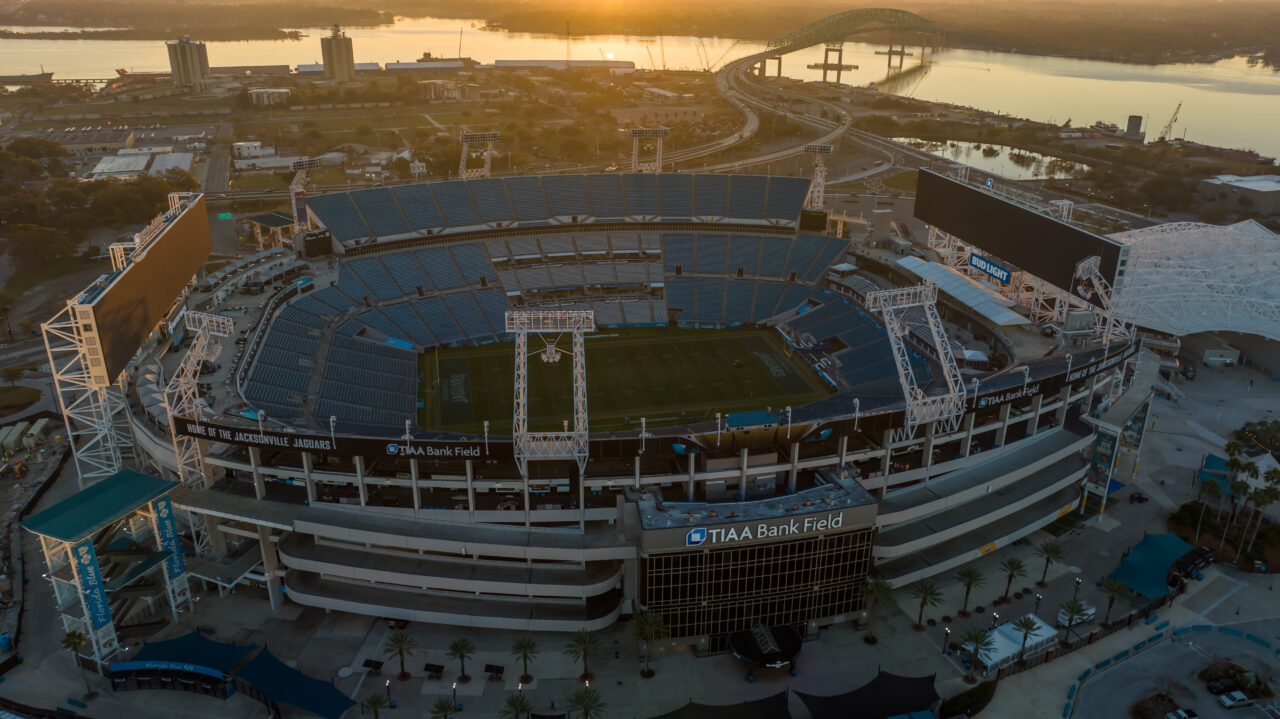 Jacksonville is awash in good feelings, thanks to the Super Bowl-bound Jaguars.
Good feelings
The toxic brew of Jacksonville politics has been a little less so since the Jaguars made a push toward the postseason.
Nevertheless, the mayoral ads are still there.
A Daniel Davis political committee ad dissing LeAnna Gutierrez Cumber aired just before the defeat of the Los Angeles Chargers. After the game, Cumber's political committee ran a spot dragging Davis in kind.
"Really expensive." That was one consultant's description of the buys.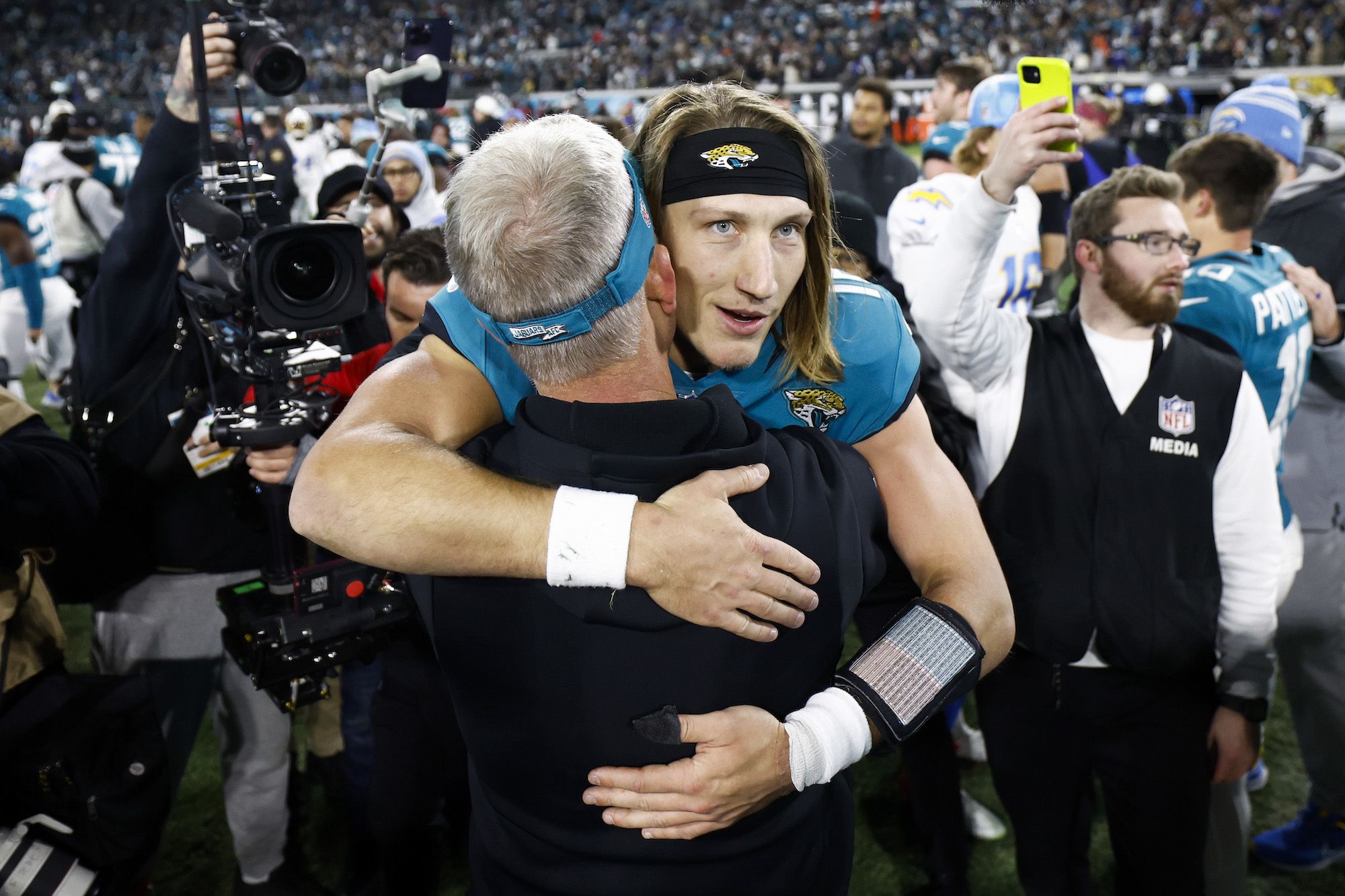 And given that the Jaguars are in Kansas City Saturday, where they will try to upset the top-seeded Kansas City Chiefs, expect any campaign looking to spend will look to put money into these spots.
After all, everyone is watching.
The Jaguars' success is a boon for the Four Seasons project, sure, but also for stadium renovations seen as a given since the last round of stadium renovations. The irony, of course, is that a winning team is the only amenity that really matters for drawing the home crowd. After two decades of futility with the occasional outlier season, the crowd Saturday night was as hyped as it's been since the Blake Bortles-led squad defeated the Buffalo Bills, with help from a timely Jalen Ramsey interception.
Bortles is retired. Ramsey? Long gone and pushing 30, and no longer the shutdown corner he was even a few years back.
The Jags are as well-positioned as they have been since the glory days under Tom Coughlin.
Doug Pederson could end up as coach of the year, and he's become a folk hero in recent weeks, with his calm, cool, and collected demeanor captivating fans here and elsewhere. Trevor Lawrence? He doesn't quit, and neither does the rest of this team.
This is a golden era for the team. And for those who want public investment in Shad Khan's asset, there is no better opportunity to make that case.
Unlike when the City Council rebuffed the Lot J deal, this team wins.
And everyone from Mayor Lenny Curry on down is ready to make the case that a winning team means the city itself is winning.
Can the Jags win it all? No one here is betting against them, even though Vegas sees the Chiefs as a 9.5-point favorite at this writing. (Not that we recommend gambling, but an interested party would shop those lines and maybe take the Over, given how explosive the Chiefs and the Jaguars are).
For now, this is a welcome reprieve from negativity. And for locals exhausted by politics and the culture war, not a moment too soon.
Chomp Chomp
A Duval County dentist will remain on the state Board of Dentistry.
On Friday, Gov. Ron DeSantis reappointed Dr. Christine Bojaxhi of Neptune Beach.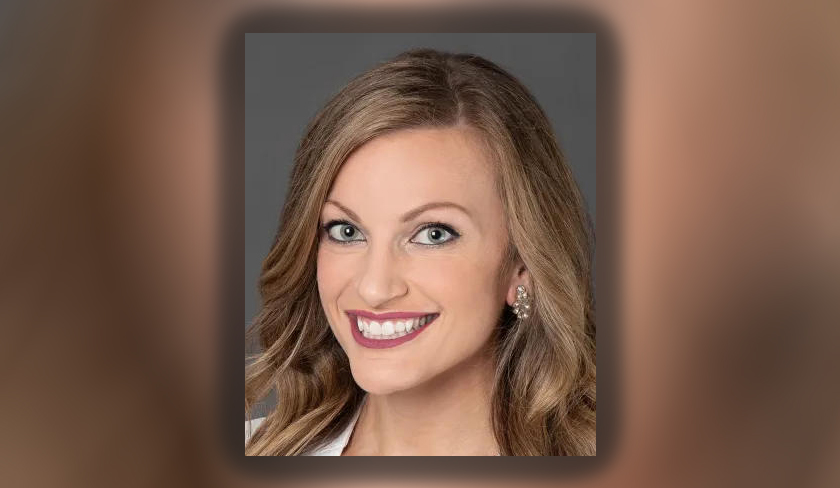 She currently practices at the Mayo Clinic of Florida and Comfortable Care Dental Health Professionals.
She is a current member of the Delta Sigma Delta International Dental Fraternity and previously served as Chair of the New Dentist Committee for the American Student Dental Association. Dr. Bojaxhi earned her bachelor's degree in biology from Villanova University and her Doctor of Dental Medicine from the University of Pennsylvania.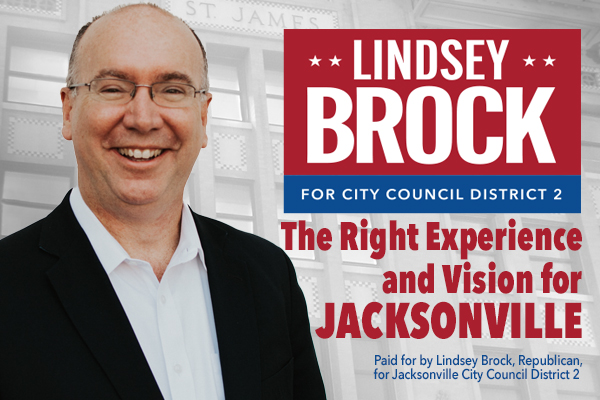 Leaving so soon?
Apparently, not everyone stuck around to watch the historic Jacksonville Jaguars' comeback Saturday night against the Los Angeles Chargers.
State Rep. Angie Nixon of House District 13 confirmed this week that she was one of those early departures, but she said it ultimately was for the team's own good.
"Yes, I feel like I'm the jinx," Nixon told Bold. "All the times I've left, they make comebacks."
"It's a running joke," she added. "But I'm superstitious when it comes to the Jags. I LOVE MY JAGUARS."
Nixon wasn't alone in taking an early exit when the game appeared out of reach. There are those who say they saw DeSantis leave early also, but no one wants to confirm that on record. The Governor's Office has punted on offering comment.
Nixon is no political ally of DeSantis, of course, and when told she and the Governor both skipped the second half, she offered a quick reply.
"One of the only things we have in common."
Tweet, tweet:
I came home. Y'all are welcome. AGAIN. We're going to the Super Bowl!!!! #DTWD #DUUUVAL pic.twitter.com/v5C9SDom19

— State Rep. Angie Nixon (@AngieNixon) January 15, 2023
Not a moment too soon
Saturday night's playoff football victory by the Jacksonville Jaguars was not without controversy outside the stadium.
A swastika and a cross were projected on the CSX building downtown, the latest message in a series of White supremacist provocations displayed on local structures during high-profile football games.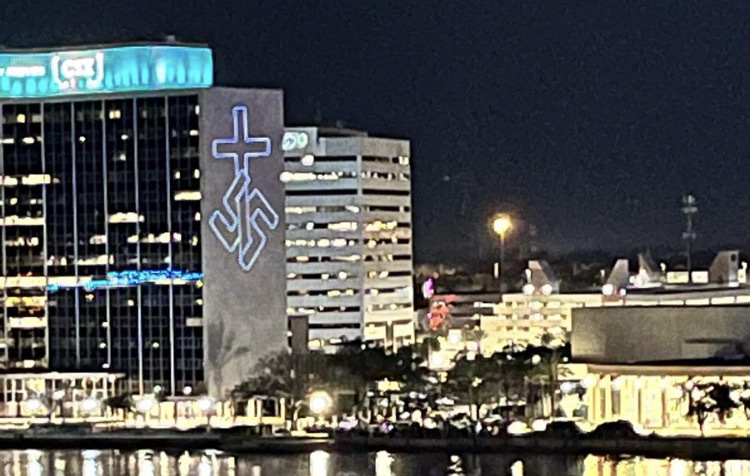 Currently, local ordinance lacks a mechanism to impose criminal penalties on responsible parties. But change is coming.
District 13 Republican Rory Diamond said Monday he would sponsor legislation that would impose penalties on parties responsible for messages, including the swastika and the cross projected Saturday night and similar messages that marred last year's Florida-Georgia football game held in Jacksonville.
But it turns out Diamond was beaten to the punch, with District 5 Republican Cumber set to introduce legislation targeting this "awful antisemitism."
"To make sure that this does not continue to happen, and businesses are not subjected to this, but most importantly, the Jewish community and this city is not subjected to this just awful antisemitism," Cumber told Action News Jax on Monday.
Cumber has been drafting the bill since Sunday, and she expects to introduce it on an emergency basis, she told Florida Politics on Tuesday.
The legislation would remedy an apparent gap in local ordinance that has, at least up until now, allowed people to project hate speech with legal impunity.
"At this time, the Sheriff's Office has not identified any crimes having been committed; the comments displayed do not include any type of threat and are protected by the First Amendment," Jacksonville Sheriff's Office Public Information Officer T.N. Dash said in an email to CNN after the incident last October. "We will continue to monitor any reports of this nature to determine if they rise to level of a criminal nature."
Always Jacksonville
Morgan Roberts, one of two Republicans squaring off in the March Election in Jacksonville City Council District 5, is out with a new positive ad capitalizing on the Jaguars' march to the postseason.
"Always Jacksonville" introduces voters in the Southside district to Roberts, a mother and business owner in San Marco running for the open seat.
"Jacksonville's booming. Thousands are moving here every year and it's easy to see why this growth offers the opportunity to fulfill the promise Jacksonville has to offer," Morgan says in the spot. "We need leaders who can turn that opportunity into reality."
Roberts is running against another Republican, Joe Carlucci, the son of recently re-elected at large Council member Matt Carlucci. The money race is as tight as it can be, with each holding roughly $140,000 on hand as of the end of 2022.
To watch the ad, please click the image below:
20 questions
That's what former mayoral chief of staff Chris Hand has for the current crop of Jacksonville mayoral candidates.
Hand served in the Alvin Brown administration through 2015 and his recurrent complaint/fear throughout this cycle has been that 2023 could be a Seinfeld-ian "campaign about nothing."
The barrage of ads and back and forth have not necessarily reassured him, and to that end, he offers a column with questions for mayoral hopefuls.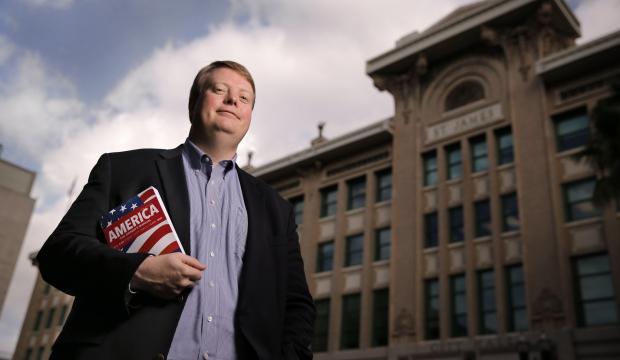 Everything from the broken promises of consolidation (a recurrent #jaxpol question) to what the major budget priorities would be for that first document, due to be presented to City Council weeks after the next Mayor is inaugurated July 1.
"Let us hope that ambiguity will soon give way to clarity. The 2023 City of Jacksonville Elections have major importance as our community is at a historic crossroads. Later this year, we will commemorate the 55th anniversary of consolidated local government. Voters will elect a new mayor. Close to half of the council could be new in July 2023 — a figure which will become a majority if multiple incumbents lose. The long struggle with COVID-19 has created or exacerbated challenges in need of solutions but has also brought more businesses, residents and opportunities to our area. Those realities require that Jacksonville has a well-considered plan, and elected officials ready to execute that plan, to ensure the city is positioned for future success," Hand writes.
"With those stakes, our community cannot afford for the current local elections to be about nothing. They have to be about something — and involve a substantive conversation with citizens. Every voter will have questions for candidates to answer."
Tiger Bay
The first meeting of 2023 for First Coast Tiger Bay will involve a robust discussion of redistricting.
Dr. Nick Seabrook of UNF, an expert on redistricting and gerrymandering, will discuss these timely issues Friday at 11:30 at The River Club, 1 Independent Drive, on the 35th Floor.
Seabrook is a professor in the Department of Political Science and Public Administration and is the author of "Drawing the Lines: Constraints on Partisan Gerrymandering in U.S. Politics."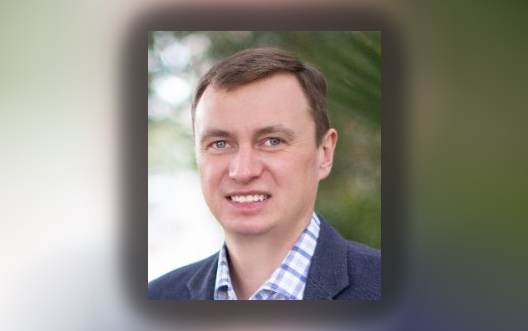 Those constraints tighten all the time. As Seabrook told the Los Angeles Times, "The number of competitive seats has been declining every decade and is now at its lowest point in probably a hundred years."
The cost for the event, which includes a buffet lunch and parking, is $32. Reservations are needed. Email [email protected] for more logistical information.
Culture war homefront
Nassau County didn't get drawn into the pitched battles waged on education elsewhere in Florida during the last election cycle, but the culture war that birthed those campaigns may be coming home to the First Coast anyway, as the county's legislators heard at the Nassau County delegation meeting.
"Children are our most precious commodity and something terrible is happening, and it will now be under your watch as legislators," said James Bruner of the local chapter of County Citizens Defending Freedom. "It came to my attention, most pronounced, in reading the Times-Union, Jacksonville's paper, which told us that JASMYN, an organization in Jacksonville, they've just been defunded their $45,000 because they had been displaying penises to children as part of a health program.
"That is, (showing) cartoon figures of penises — dancing penises — to children. This was brought before the school district, and the school district cut the funding."
The issue involved a card game meant to educate people older than 18 on HIV prevention and shared on Instagram, though online misrepresentations have led to a kind of telephone game effect on what people believe JASMYN is doing or has done in the past.
"Schools have a lot of resources, but they're not always easy to access for students and in particular, LGBTQ students don't always feel safe," JASMYN CEO Cindy Watson told Jacksonville television affiliate WTLV at the time.
Bruner believes a relationship between LGBTQ equal rights group Equality Florida and the North East Florida Educational Consortium is responsible for sending out health curricula to school districts like Nassau, with inappropriate content.
"Follow that trail I've given you, and see how this is happening, and can we not beef up our laws to protect our children?" Bruner said.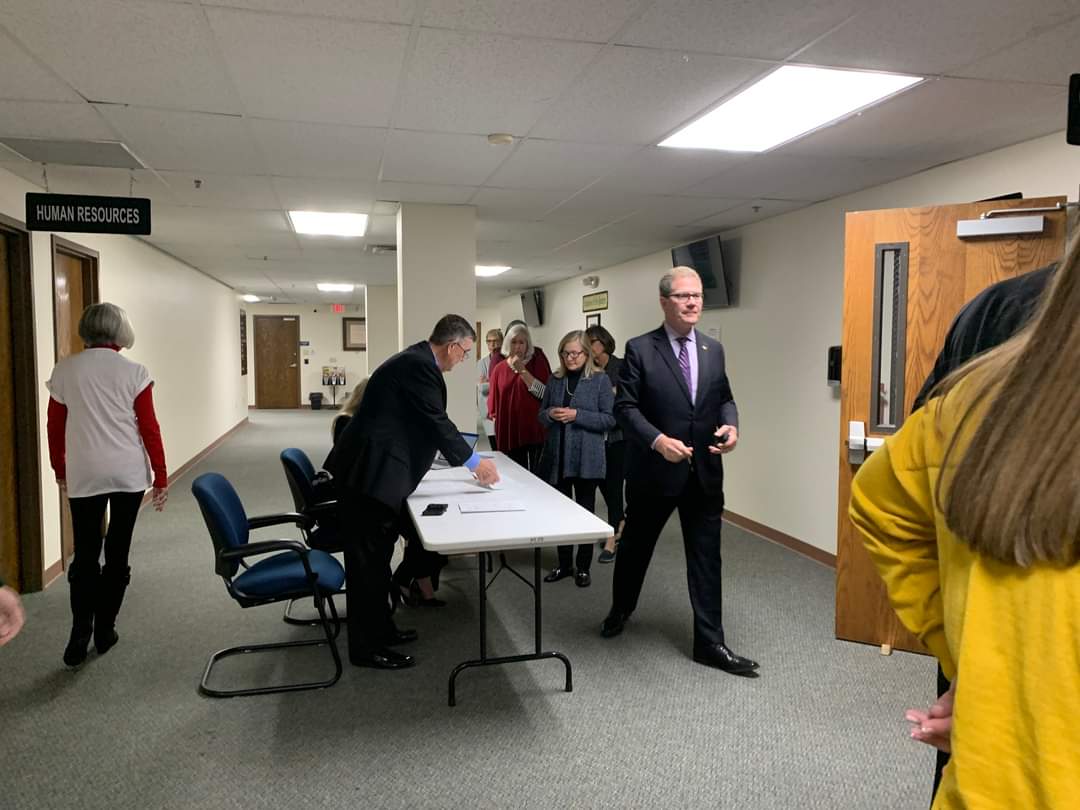 It's unknown whether the Legislature has the stomach to dive into such culture war legislation this Session, though Rep. Dean Black indicated his support.
"Let me just say, Mr. Bruner, the filth, the garbage that's being found to be proffered in our schools, there is zero tolerance for that nonsense, certainly, in my office," Black said.
"I think Sen. (Clay) Yarborough would agree, and everyone is very focused on that in the state Legislature. It's completely outrageous what's happening just to the south of here in Duval County. There are many of your elected officials that are on it and are going to pursue it. It's shocking and it has to stop."
Tree talk
Amelia Island residents also let their legislators know a law preempting local tree protections needs another look. The requirement to secure the work of an arborist before tree removal is rife with conflicts of interest, Lynn Pannone of the Amelia Tree Conservancy told Black and Sen. Clay Yarborough this week.
"Most, but not all, arborists are employed by a company that removes trees," Pannone said.
"So, the arborist, for the sake of his own job, would write the letter (condemning the tree), thus getting the business for his employer. Do you think a person who works for a company that removes trees is going to turn away business? Not if they want to keep their job."
Beyond the aesthetics and what the trees mean for Amelia Island tourism, Pannone told the legislators the trees are an important part of the barrier island's natural protections.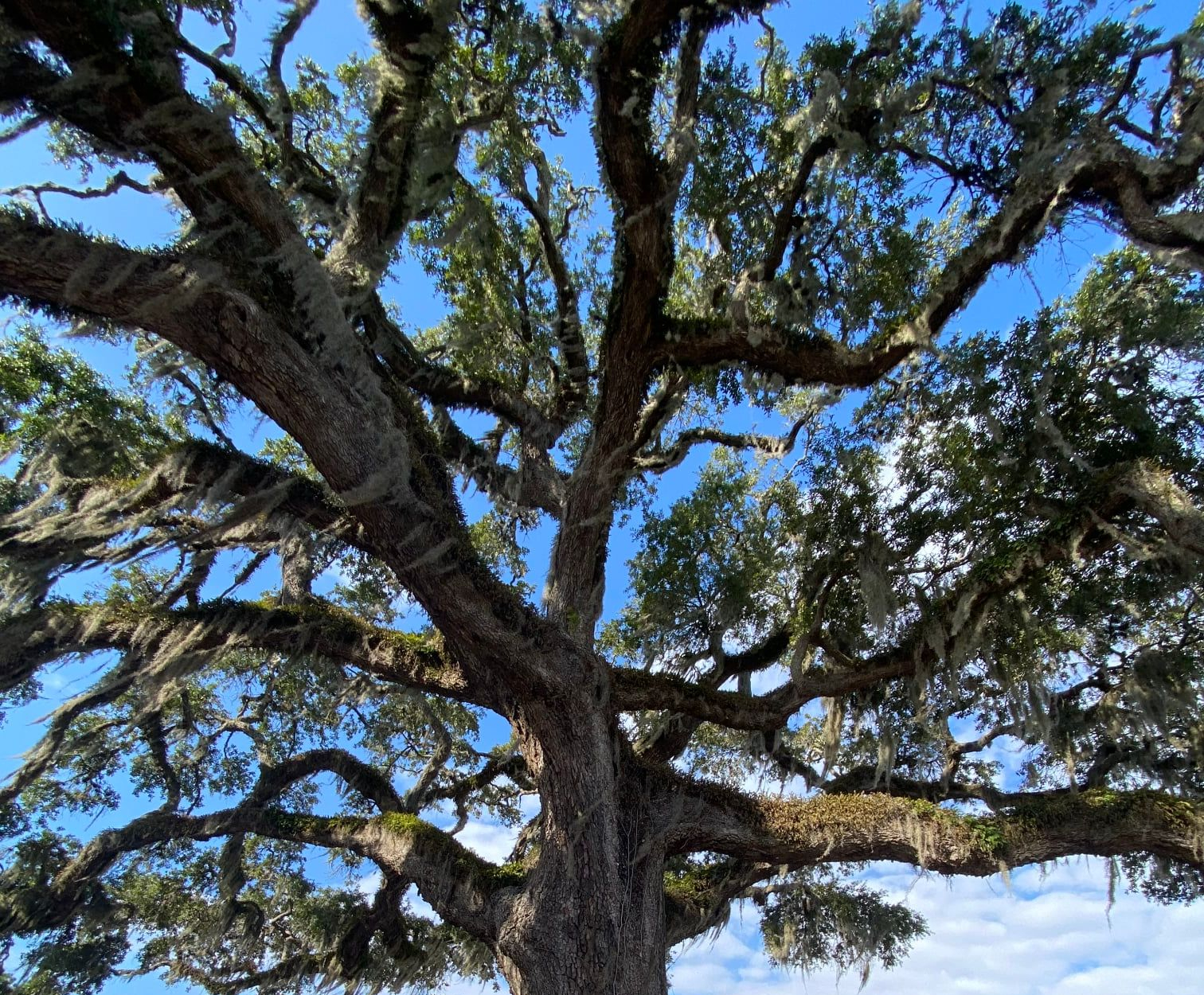 "Our trees are an important part of our sense of place," Pannone said. "Trees protect us from storm damage. Trees (mitigate) stormwater runoff by retaining water in their leaves and root systems, which prevents flooding. The fewer trees we have, the more expensive infrastructure we need to invest in to deal with flooding."
The root systems are also important in preventing erosion, she said, something of particular concern for a barrier island.
Tree protection has been one of the policy concerns for former Fernandina Beach Vice Mayor Len Kreger, who recently termed out of office.
Kreger acknowledged it may not be the easiest path in the Legislature, as repealing a law, once passed, can take some work.
"It's a terrible preemptive law that causes significant undue environmental damage," Kreger said. "The county's also had problems with it — I don't know if they addressed the issue. It allows people to come in and basically make excuses (to remove trees). Although there were some minor changes last year, it's still a terrible law."
Unfunded mandates
As revenue gets divvied up in Tallahassee, the No. 1 priority for the Nassau County School District is an end to unfunded and partially funded mandates. In seven distinct categories, the district must work with fewer dollars than it should.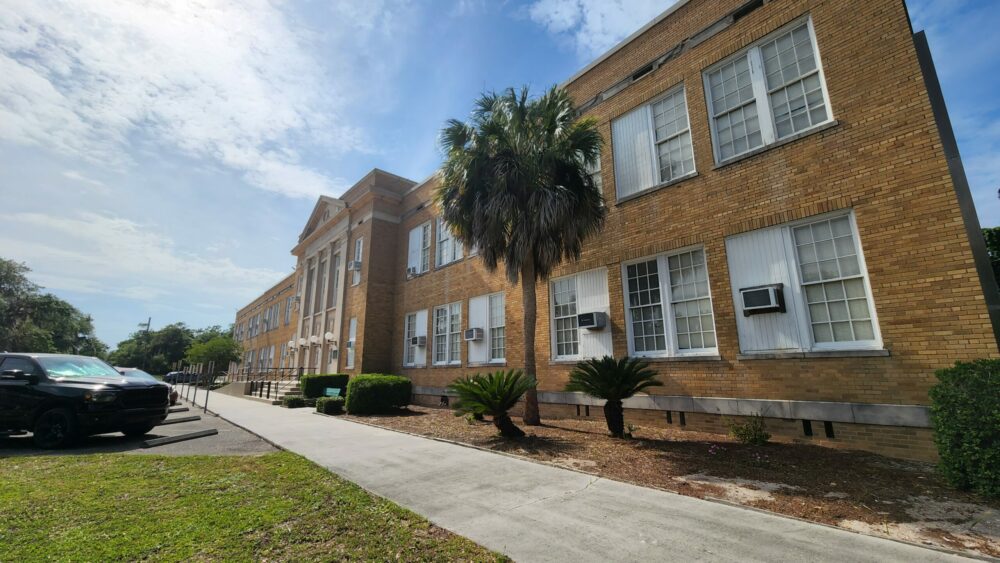 The district wants the Legislature to "fund school-based costs associated with student health, student mental health, and student safety from the health care and public safety budgets instead of through the (Florida Education Finance Program) with significant funding increases designed to meet the increasing needs and expectations of parents and taxpayers for services in those areas."
Going into this school year, transportation is 47% underfunded, while mental health is underfunded by 40%, and there's 37% underfunding for the safe schools' program, 22% underfunding for cybersecurity and tech, 13% underfunding for virtual learning, 12% underfunding for opportunity scholarships and 10% underfunding for Florida Retirement System rate increases.
A new (election) day
There was a victory Tuesday night for everyone upset at the odd timing of Municipal Elections. A proposal passed first reading with the Fernandina Beach City Commission that moves its elections to the common days.
Currently, City Election Primaries happen on the day of the General Election in November, with runoffs in December, as happened in the last cycle. The new system pegs City Elections on the same days as existing Primaries and General Elections, ending the need for future December runoffs.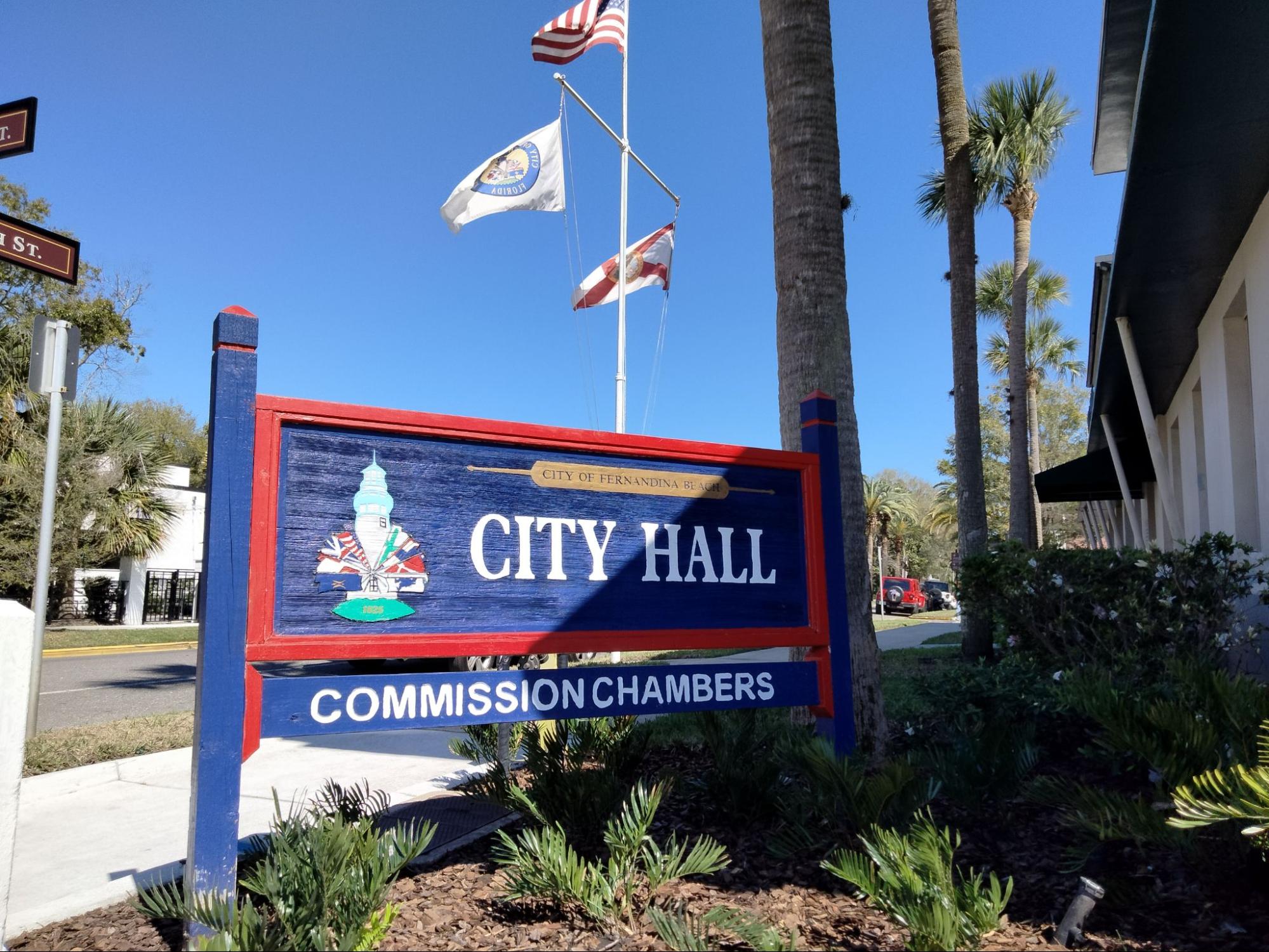 "Election reform is an important issue because we currently have a system that doesn't give everyone a fair chance to vote," Mayor Bradley Bean said in a statement. "I'm proud this Commission was able to get first reading done so quickly.
"Every registered voter in Fernandina deserves to make their voice heard."
The second priority is recruiting and keeping teachers, with a request to the Legislature to increase those efforts and recognize the implications of statewide teacher shortages.
Nassau County School District leadership is emphasizing how the shortage means a loss of funding "for students who have a non-certified, long-term substitute as the teacher of record," a "negative impact on student performance," and presents a difficulty in meeting constitutional class size requirements.
Goya Cares
Goya Foods has announced its support for Human Trafficking Awareness Day and Month.
Through its Goya Cares global initiative, the largest Hispanic-owned food company in the United States is bringing together community organizations and businesses to show solidarity for one major cause — to eradicate child trafficking and recognize the growing epidemic, the dangers associated with this epidemic, particularly with children and the need to raise awareness and support preventive education.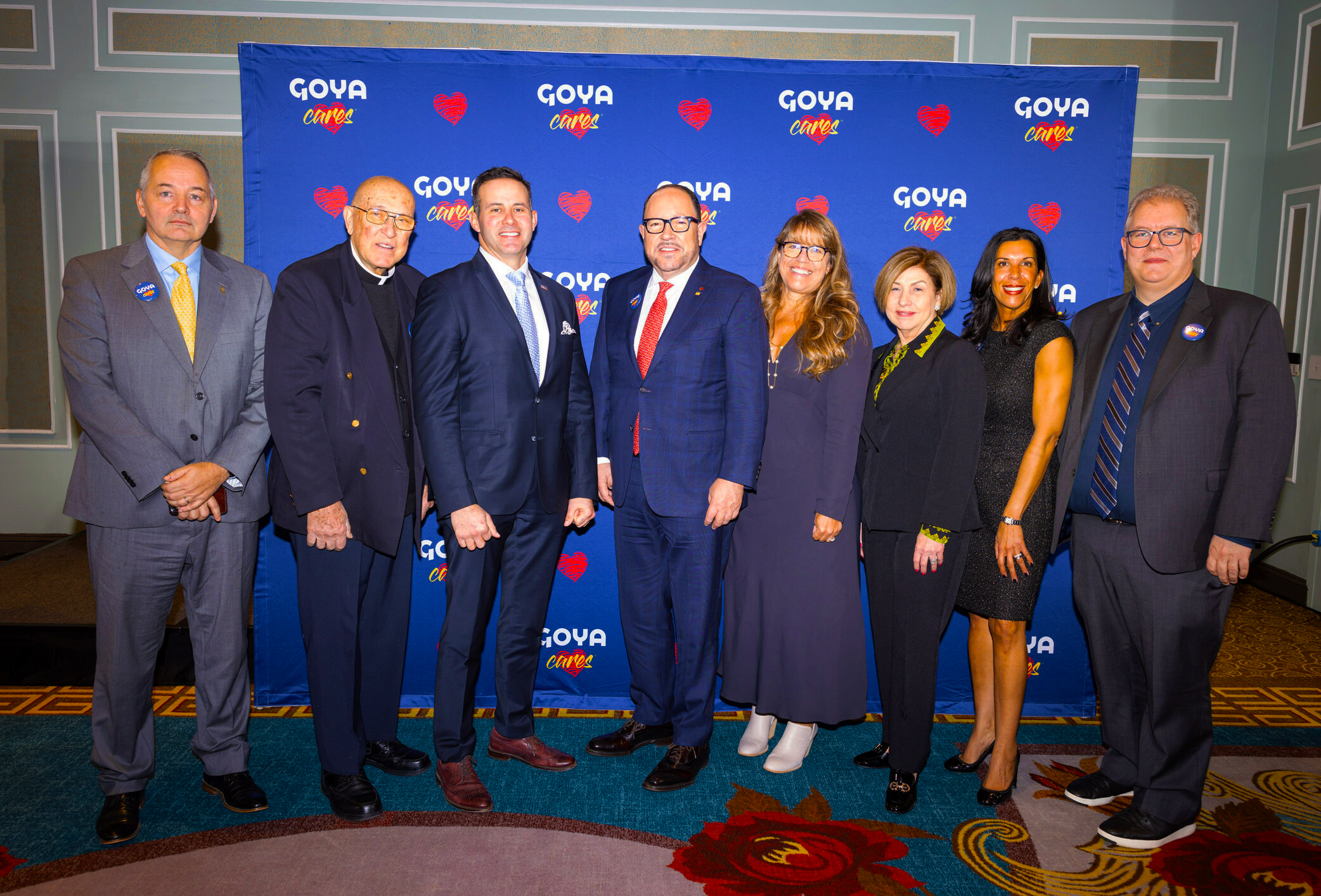 "At the center of Goya Cares is a heart. Together, we must continue to fight and bring the child back to the center of our care and concern so that they may have hope and the opportunity to live in a world where their life is valued, and their freedom is a reality," said Bob Unanue, president and CEO of Goya Foods.
California, Texas, Florida, Georgia, and New York have the highest rate of human trafficking in the United States, and half of the victims are children. Goya Cares will roll out phase II of its global initiative to help combat child trafficking in the United States and globally, starting with supporting access to prevention education and training school administrators to facilitate lessons to students across America and eventually worldwide.
"We are honored to partner with Goya Cares to deliver the Monique Burr Foundation for Children's evidence-based and trauma-informed curriculum to nearly 25,000 students," said Tanya Ramos Puig, CEO of The Monique Burr Foundation, based in Jacksonville. "The curriculum educates and empowers children and adults in their lives to keep them safe from abuse, bullying, online exploitation and human trafficking. Together, we will educate and protect our most vulnerable citizens."
For more information, please visit goyacares.com.
___
Jacksonville Bold is published by Peter Schorsch, assembled and edited by Phil Ammann with contributions from A.G. Gancarski and Wes Wolfe.