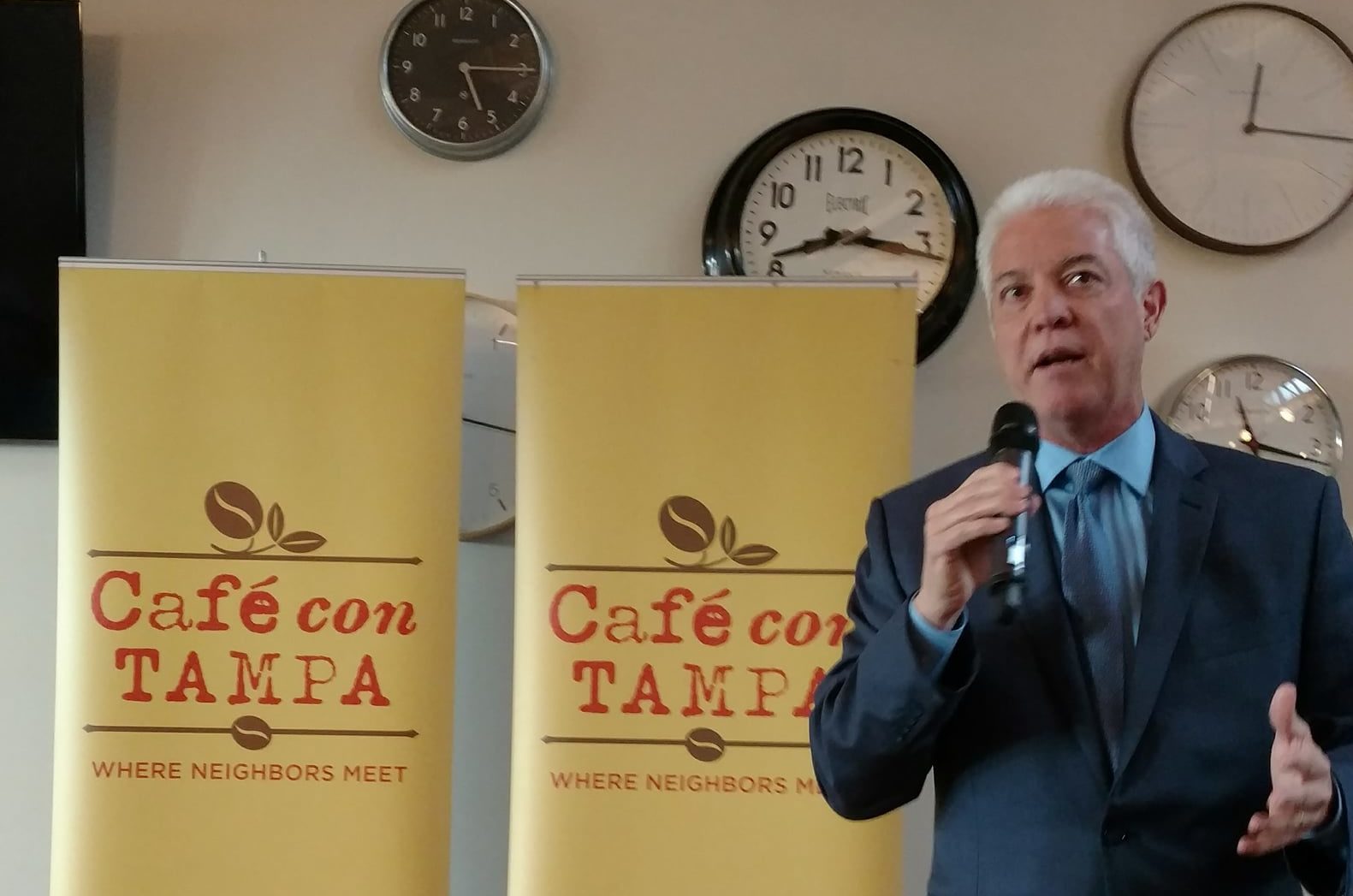 Suarez will face a former colleague, Guido Maniscalco.
Just three days before the qualifying deadline, former Tampa City Council member Mike Suarez filed to run for his old job.
Suarez filed for Tampa City Council District 2, where he will face current District 6 City Council member Guido Maniscalco and, potentially, three other candidates.
Suarez has not yet filed qualifying documents for the race, but Maniscalco has.
Other candidates include former candidate for Hillsborough County Sheriff Gary Pruitt, Michael Derewenko and Robin Lockett.
Suarez served two terms on the City Council, leaving office due to term limits in 2019 and running unsuccessfully for Mayor in the race that delivered current Mayor Jane Castor.
Suarez served four of his eight years alongside Maniscalco, from 2015-2019.
It won't be the first time Maniscalco faces Suarez. Maniscalco lost his first bid for City Council in 2011 to Suarez.
Also new to the race is Lockett, who filed to run last week. She's an organizer with the progressive nonprofit Florida Rising, which advocates for social justice. She was among a coalition of activists pushing the City Council last year to adopt rent stabilization, often referred to as rent control, to tamp down soaring housing costs in the city.
Lockett has also advocated across the Bay in St. Petersburg for residents of Childs Park facing persistent odors in the predominately African American community.
Because Lockett and Suarez have only just filed for the race, neither have yet posted any campaign finance documents. Maniscalco, meanwhile, has raised more than $17,000, as of the end of December.
Maniscalco currently represents District 6, a single-member district, where he faces term limits. He's instead running for the citywide District 2 seat, which Charlie Miranda currently represents. Miranda also faces term limits, and is running for District 2 in an attempted seat swap with Maniscalco.
All Council districts are up for election this year. Only two districts, Bill Carlson's District 4 and Luis Viera's District 7, lack competition.
Qualifying candidates will square off at the ballot box March 7. A runoff, if necessary, will be held April 25.