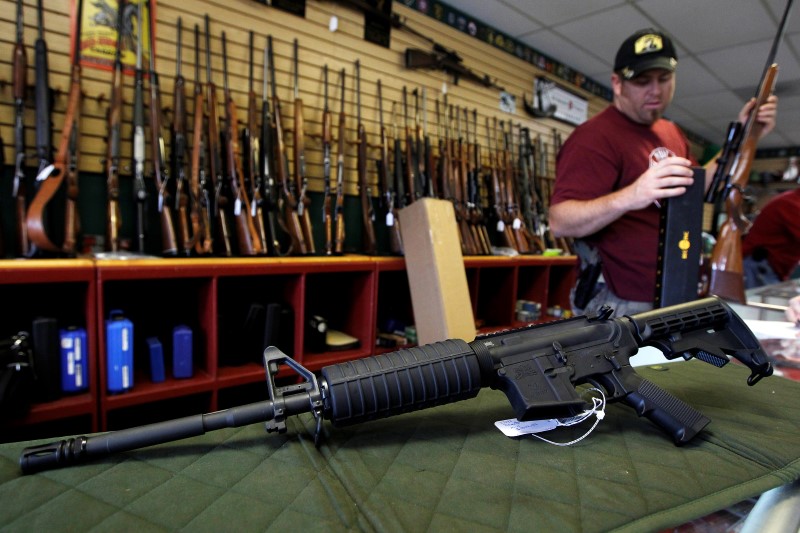 The 2018 lawsuit was filed in the wake of the massacre at a Parkland high school.
The state Supreme Court ruled against cities seeking more power to regulate firearms within their city limits.
The court refused to throw out a law that local officials can be fined for passing gun control ordinances, and that cities can be sued for having these local laws on the books. The statute, called a preemption law, which limits local regulation, was passed in 2011.
The state Supreme Court ruling, with Justice Jorge Labarga dissenting, let stand a 2021 ruling from the First District Court of Appeals. The appeals court found that a 2011 statute, initially thrown out by lower court, allows local officials to be fined $5,000 individually for approving local gun control ordinances, such as prohibiting a gun in the lobby of City Hall, for example.
The measure also states that cities can be sued for having a local gun control law on the books.
The lawsuit against these penalties was filed in the wake of the 2018 massacre at a Parkland high school that left 17 dead at Marjory Stoneman Douglas High School. Eventually 30 cities, three counties and more than 70 elected officials, led by the city of Weston, joined the suit.
Fred Guttenberg, whose daughter was killed in the massacre that is the state's deadliest school shooting, panned the decision.
"I"m not surprised try the inability of this Supreme Court to get it right when it comes to public safety and other things that matter to Floridians," said Guttenberg, who's since become an advocate for stricter gun laws.
The Legislature passes laws that stop local governments from acting on a host of other issues. Another state statute preempts local municipalities from passing laws that prohibit short-term vacation rentals, for example. But no other state preemption laws come with penalties if the preemption is breached, like this legislation.
The plaintiffs had argued that centuries of tradition offer legislators, even local ones, immunity from punishment as they represent their communities. The Governor's authority to remove a local official for passing gun control measures was successfully challenged and taken off the books, a lawyer in the case said.
But the state Supreme Court Justices found in Tuesday's ruling that local officials should still be subject to the $5,000 fine and municipalities face lawsuits for trying to impose gun regulations. 
"Local governments, including counties and municipalities, are creatures of the State without any independent sovereignty," the decision reads.
Weston's lawyer, Jamie Cole of Weiss Serota, Helfman Cole & Bierman of Fort Lauderdale, said no decision has been made about appealing the Supreme Court ruling.
"We feel that legislative immunity is such a strong pillar of democracy, the Legislature should not be able to simply abrogate (repudiate) it by passing a statute," said Cole, who led the suit. "It's a sad day for legislative immunity in Florida and a sad day for local home rule."
No discipline is pending against any locale for passing gun restrictions. But Esther Sanchez-Gomez, legislative director for Giffords, a nonprofit looking to strengthen gun control regulations, said Florida's penalties for preempting gun control local laws are among the most severe in the country.
Local officials are chilled from finding something that may work for their community when it comes to gun control, she said.
"They (local officials) are not considering the full scope of what they actually have the authority to do because the penalties are so severe for stepping one toe over the line," she said.
The state's gun regulations are expected to get even looser this year — permitless gun carry is expected to be one the agenda and pass.
Former state Agriculture Commissioner Nikki Fried had declined to support the state's case against the suit in her state role and supported the trial court's ruling that found for the cities. She said that the ruling was disappointing.
"We all know that government works best closest to the people and that (gun control) is a power that local governments should be allowed to find the loopholes in the state statue and do what they can if they feel they have the support of their community," she said.