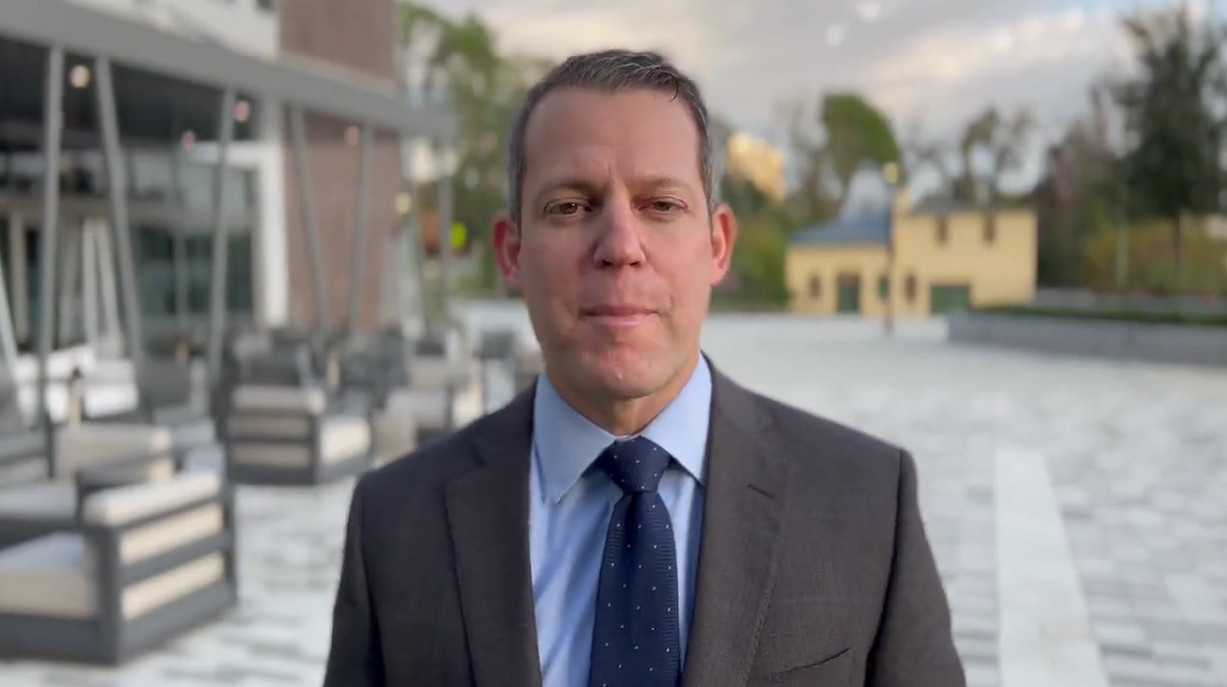 Robert Hinkle ruled the 11th Amendment prevents him from reversing the suspension.
A federal judge will not reinstate Andrew Warren as Hillsborough County State Attorney. But he thrashed Gov. Ron DeSantis for violating Warren's First Amendment rights.
U.S. District Judge Robert Hinkle dismissed the suit from the Democratic State Attorney against the Republican Governor. He ruled the 11th Amendment of the Constitution, which limits federal autonomy over states, stops the court from acting. He also wrote DeSantis had reasons for the suspension beyond the stated objection to Warren's announcement he would not enforce a state law prohibiting abortions 15 weeks into pregnancies.
At the same time, Hinkle opened by saying the Governor based the suspension on false allegations.
"Florida Governor Ron DeSantis suspended elected State Attorney Andrew Warren, ostensibly on the ground that Mr. Warren had blanket policies not to prosecute certain kinds of cases. The allegation was false," the ruling opens.
"Mr. Warren's well established policy, followed in every case by every prosecutor in the office, was to exercise prosecutorial discretion at every stage of every case. Any reasonable investigation would have confirmed this."
Hinkle said the suspension violated the Florida Constitution and was based in part on a violation of the First Amendment. But there appears to be little consequence for any of that.
"The plaintiff Andrew H. Warren's claims against the defendant Ron DeSantis arising under state law are dismissed without prejudice based on the Eleventh Amendment," Hinkle wrote. "Mr. Warren's claims against Mr. DeSantis arising under federal law are dismissed on the merits with prejudice."
Warren at a press conference in Tampa said the findings of the case show he never should have been suspended.
"From the beginning, I said that this case was bigger than just me," he said. "The idea that a Governor can break federal and state law to send a message sends a shiver down the spine of anyone who cares about free speech, the integrity of our elections or the rule of law."
Warren said DeSantis should reinstate him if he truly believes in law and order.
"If the facts matter, the Governor can simply rescind a suspension," Warren said. "Let's see if the Governor actually believes in the rule of law."
The order from Hinkle rakes DeSantis for a number of reasons, including targeting Warren for being a Democrat. He also said facts in the case show that DeSantis considered billionaire George Soros' financial support of Warren's candidacy when he decided to suspend the second-term elected official.
"Running a state attorney's office is the state attorney's job, not the governor's," Hinkle wrote. "A governor cannot properly suspend a state attorney based on policy differences."
Yet, the ruling noted, DeSantis in his executive order suspending Warren attacked blanket prosecutorial direction from Warren to his own staff.
Hinkle noted past Governors who had issues with specific decisions addressed those without suspending state attorneys. For example, former Gov. Rick Scott in 2017 reassigned capital punishment cases away from Orange County State Attorney Aramis Ayala based on her refusal to pursue the death penalty, but no one suggested Ayala could be removed from her job for taking that stance.
The judge said the very attribution of political terminology on prosecutorial decisions could be misleading, yet DeSantis applied it in criticizing Warren's job performance. But Hinkle also noted the voters who elected Warren endorsed the philosophy he brought to the job in two elections. "Voters apparently approved of his reform agenda," Hinkle wrote.
DeSantis' executive order cited a policy by Warren to use discretion in prosecuting bicycle and pedestrian stops. The prosecuting attorney had called for expert study on local enforcement and found racial disparity in enforcement of the law. Hinkle notes prosecutors in Florida have discretion on whether to pursue charges, and Warren directed charges not to be filed based on initial encounters with police. But the judge noted room was left for prosecutors still to bring charges in particular cases once winning approval from a supervisor.
"By its plain terms, this was not a blanket nonprosecution policy, and in any event, the policy worked in tandem with the always-applicable policy," Hinkle wrote.
Furthermore, Hinkle in his order described DeSantis' motives as politically, laying out that the Governor directed senior advisor Larry Keefe to seek out Soros-backed prosecutors refusing to enforce the law. Keefe identified Warren. He also said Hillsborough Sheriff Chad Chronister, who "plainly disagreed" with Warren's prosecution policies, and provided cases where Warren did not bring charges but they did not include issues like abortion that were ultimately cited in DeSantis' suspension order.
The judge expressed dismay that one draft of the suspension order cited Soros by name, and listed Warren's affiliation with the Democratic Party as a pretext for removing him from office. He also makes note of "unprofessional" tweets by Christina Pushaw, DeSantis' Press Secretary at the time, promising news would generate "the liberal media meltdown of the year."
"The Governor's office calculated the free media coverage generated by the suspension at $2.4 million in 14 days," Hinkle wrote.
But the judge said it appears DeSantis would have suspended Warren for reasons besides those he ruled to be flatly unconstitutional.
"The Governor would have made the same decision anyway, even without considering these things," Hinkle wrote. "The First Amendment violations were not essential to the outcome and so do not entitle Mr. Warren to relief in this action."
DeSantis, when he suspended Warren, cited a number of prosecutorial decisions.
Regardless of Hinkle's harsh characterization of DeSantis' motives, the Governor's Office heralded the ruling.
"Today, Judge Hinkle upheld Gov. Ron DeSantis' decision to suspend Andrew Warren from office for neglect of duty and incompetence," tweeted DeSantis communications director Taryn Fenske.
"A win for the governor and a win for the people of Florida," tweeted DeSantis Press Secretary Bryan Griffin.
Warren saw personal vindication in the ruling.
"This trial was a search for truth, and over the last five months the truth has come out."