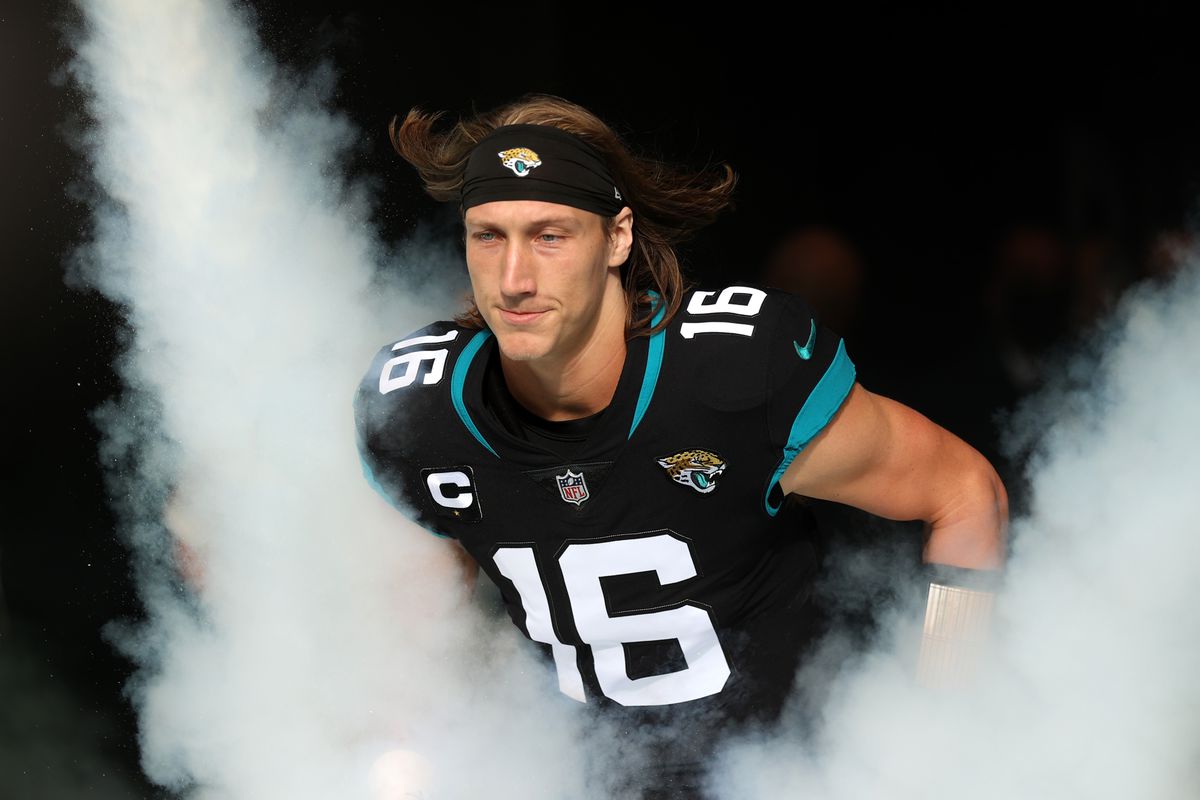 Saturday's game in Kansas City may be the real test, however.
We can't give credit to the scattered and covered hash browns, because Trevor Lawrence didn't place his order until he was done with one of the greatest comebacks in NFL playoff history.
Still, a late-night trip to Waffle House after an improbable victory is a striking metaphor of just how far the Jacksonville Jaguars have come from the Urban Chop House.
The menu may not be as swanky, but the grub is sure a lot more comforting.
Yep, the team that not-so-long ago made a strong case for the worst franchise in all of professional sports is now prepping for Saturday's AFC divisional playoff game against the top-seeded Kansas City Chiefs.
And if the Jaguars somehow pull off another upset — the Chiefs are a hefty 8 1/2-point favorite — they might want to start checking on possible dinner spots in Arizona, site of this year's Super Bowl.
(Not to worry, Trevor, we've counted up 10 Waffle Houses around the Phoenix area.)
Lawrence, the young quarterback with the Fabio hair and all the swagger of a romance novel Lothario, has steered one of the most remarkable turnarounds in NFL history — especially when you consider where this franchise was roughly 13 months ago.
Urban Meyer's laughably pathetic tenure as "head coach" (cue the air quotes) finally came to an end with a 2-11 record and enough egregious conduct to make Elon Musk wince.
But things have changed since, as last Saturday night showed.
"I will say that being 27 down, you're scratching your head going, 'OK, can we do this?'" coach Doug Pederson conceded. "There was a lot of belief at halftime that we could. The guys felt it and it just showed me again how close this group is, how tight this group is. No matter what adversity or challenges that face us, we're willing to take them on, to tackle them and overcome them."
That comeback against the Chargers, which produced a field goal on the final play of the game for a 31-30 victory, is just the tip of what's becoming The Jacksonville Miracle.
A franchise that had made the playoffs only three times since the turn of the millennium endured a five-game losing streak that wiped out all of October, and seemed down and out with a 4-8 record at the beginning of the December.
The Jaguars (10-8) haven't lost since.
Sure, it helped to be in the AFC South, where the favored Tennessee Titans totally collapsed and no other team posted a winning record.
But let's not diminish what the Jaguars have done, and especially the Coach of the Year job by Pederson.
"I think quarterbacks, coaches, we're measured on championships," Pederson said. "Trevor is 1-0 in the postseason. That's a start. Not where he, obviously, or myself, where we need to be or want to be, but it's a start in the right direction, much like this season has been for us."
Just five seasons ago, the Jaguars made a fluky run to the AFC championship game and were literally one stop away against Tom Brady and the New England Patriots from advancing to their first Super Bowl.
This tastes different, however.
The Jaguars, it seems, finally have things covered.
—
Published with permission of the Associated Press.