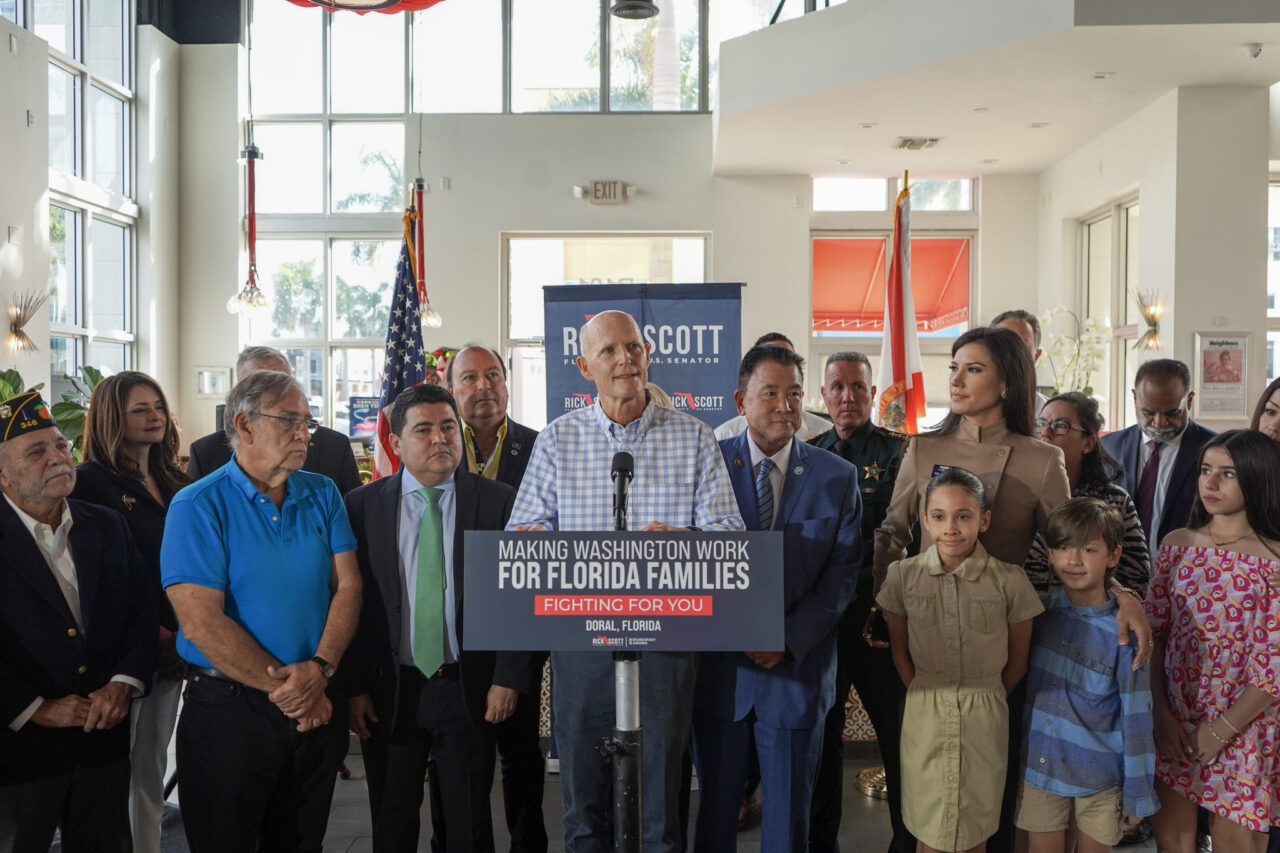 Six more years? Senator says he will 'work (his) butt off' to get re-elected.
Six more years for U.S. Sen. Rick Scott? Two national sources deem that to be probable, but not guaranteed.
The Cook Political Report contends Scott is well positioned ahead of a potential bid for re-election in 2024, though it's not a slam dunk.
His seat is the only one deemed a "likely" GOP hold in the just-published analysis from the publication's Senate and Governors' Reporter Jessica Taylor.
Meanwhile, nine other GOP seats, including those held by Missouri's Josh Hawley, Texas' Ted Cruz, and Utah's Mitt Romney, are deemed "solid" Republican. The same holds true for what will be an open Senate seat in Indiana.
Scott's seat is also deemed a "likely" hold in the University of Virginia Center for Politics analysis. But in that read, Cruz's Texas seat is also "likely" to remain Republican.
Scott unseated three-term Democrat Bill Nelson in 2018, and thus far no Democrat has said they would run against him. Meanwhile, despite ongoing speculation Scott is looking at a run for the presidency in 2024, the Senator himself continues to insist he is running for re-election, saying he's ready for whatever challenge may manifest, even in a Primary.
National radio host Hugh Hewitt asked Scott on Jan. 6 if anyone was thinking about running against him.
"No, no," Scott assured Hewitt, who floated the specter of a "Rick Scott Primary."
"Everybody can run. Everybody has the right to run," Scott assured Hewitt. "But, you know, I've been traveling. I travel the state. I've shaken hands with at least 600,000 Floridians. I travel the state."
"If you do that stuff, and you've done your job, and you did what you said you were going to do, I think it's hard to run against you, a person," Scott added.
That was a follow-up from a December question to Scott, also on the Hugh Hewitt Show, during which the first-term Florida Senator repeatedly rebuffed the host's questions about a potential bid for the White House, saying he was "focused on the Senate."
"I have no plans to run for President and I have a 100% plan to run for the U.S. Senate," Scott said.
"I'm running for re-election for Senator from the great state of Florida," Scott said. "I will, you know, work my butt off for the next two years for my re-election."