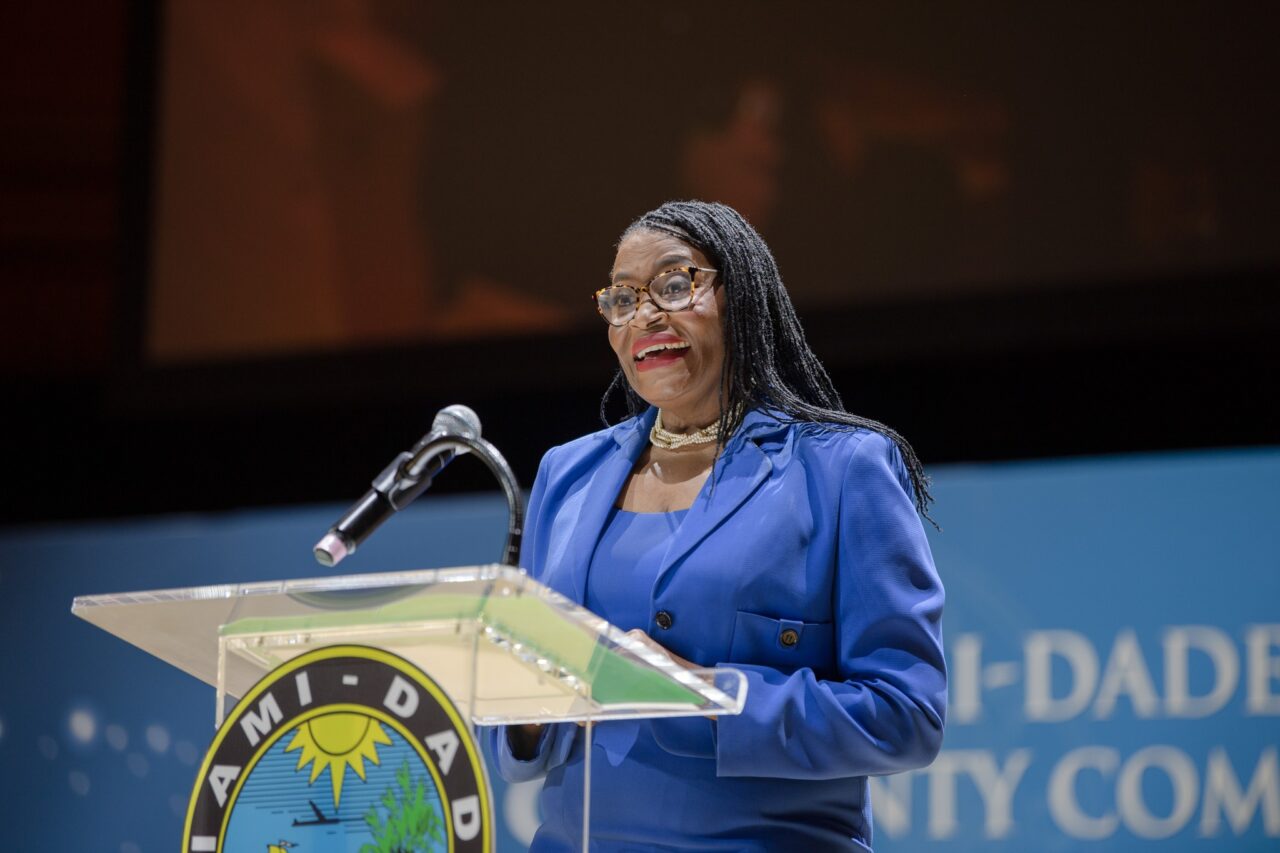 All five women on the Miami-Dade County Commission have committee Chair posts.
More women now chair committees on the Miami-Dade County Commission than ever before.
Of eight regularly scheduled committees Chair Oliver Gilbert III established Friday for the 2023-24 period, five have women leaders.
That's one more than in any period since at least 1997, when the county renamed itself, a Florida Politics examination of prior committee assignments determined.
All five current women Commissioners at County Hall received committee Chair assignments. Just three such assignments went to men.
Gilbert said he didn't make his appointments based on gender.
"It's about their experience and who I find to be good individuals. That tells me they'll be good leaders in those areas, and I have every faith and confidence they will do an extraordinary job," he said.
"We're at an inflection point in Miami-Dade County where the county we design in the next couple years is going to largely be the county that develops over the next 20 to 30 years, and the committee Chairs I've put in place are going to be seminal in helping me to design that county."
Gilbert will run the Chairman's Policy Council and Intergovernmental Affairs Committee, an agenda-setting panel of five members meant to steer items he prioritizes that may have pieces concerning other local, state and federal entities.
Keon Hardemon kept the Chairmanship of the Airports and Economic Development Committee to which he was first appointed in January 2021.
Former Doral Mayor Juan Carlos Bermudez, who won his seat on the County Commission in August, is Chair of the new Community Safety, Security and Emergency Management Committee.
The rest of the Chair positions belong to women Commissioners. That includes two newcomers.
Marleine Bastien, a longtime nonprofit executive who began her first-ever elected job in November, helms the Housing, Recreation, Culture and Community Development Committee.
Former Miami Beach Commissioner Micky Steinberg, the only sitting Miami-Dade Commissioner to win unopposed last year, leads the new Community Health Committee. She said she's grateful for the responsibility and happy to know it's based on merit.
"It's nice to hear it's not just because of our gender but that we're the ones (Gilbert) thinks are best suited for the position," she said. "The Community Health Committee is an important committee, especially in recent years dealing with so many health issues in the community relating to COVID and other things. I'm excited to see what comes before us."
Danielle Cohen Higgins, who retained her seat in August by a landslide, is Chair of the new Port Miami Committee. She succeeds former Commissioner Rebeca Sosa, who reached term limits, in overseeing seaport-related issues.
Eileen Higgins, whose five years on the County Commission made her its senior member last year following unprecedented turnover, retained her Chair post in the Transportation, Mobility and Planning Committee. She's had the job since early 2021.
Also keeping a prior Chair assignment is Raquel Regaldo, a former Miami-Dade School Board member and one-time county Mayor candidate who won her County Commission seat in November 2020. Gilbert reappointed her to Chair the County Infrastructure, Operations and Innovations Committee.
Regalado will also serve as Vice Chair in the Airport and Economic Development Committee, while Steinberg will hold that job in both the Port Miami and County Infrastructure, Operations and Innovations committees.
Cohen Higgins will similarly be Vice Chair of the Transportation, Mobility and Planning Committee under Higgins, who in turn will be second-in-command to Bastien in the Housing, Recreation, Culture and Community Development Committee.
Higgins said she's excited for the county legislative period now underway, citing the diversity in both expertise and outlooks of County Hall leadership.
"The reality is everyone on the Commission is competent," she said. "We all have our roles to play, it's gender neutral, and I think the Chairman picked people who know what they're doing. We have nice makeups on the committee, which is good. We're going to have differences of perspectives."
When Higgins won her seat in a June 2018 Special Election, she joined a Miami-Dade Commission already shifting toward greater women's representation. Under then-Chair Esteban "Steve" Bovo, now the Mayor of Hialeah, four committees had women Chairs.
That apportionment continued at the same level under his successors in the role, Audrey Edmonson and Jose "Pepe" Diaz, who led the Commission in February 2019 to January 2021 and from February 2022 to November, respectively.
In the preceding two decades, there were four other two-year periods in which four women Commissioners held top committee positions. The rest had three or fewer. As recently as the period between February 2015 and January 2017, when Jean Monestime was Commission Chair, just one woman — Barbara Jordan — led a committee.
Higgins, whose district covers much of the city of Miami, said she's been pleased by the level of gender parity on the County Commission since she won election.
"We generally have a lot of women represented, which is fascinating to me as a resident of Miami, (which until recently had) an all-male government," she said.
"(County Hall is) a great environment to work in, and now there's a woman Mayor (Daniella Levine Cava). It's a real reflection of the residents, who are pretty comfortable deciding who they want to represent them and reflect their values. And in a lot of cases, that happens to be women."